April 22, 2020 10.42 am
This story is over 20 months old
COVID-19: 'Gradual increase' in care homes as 19 in isolation
A steady rise in cases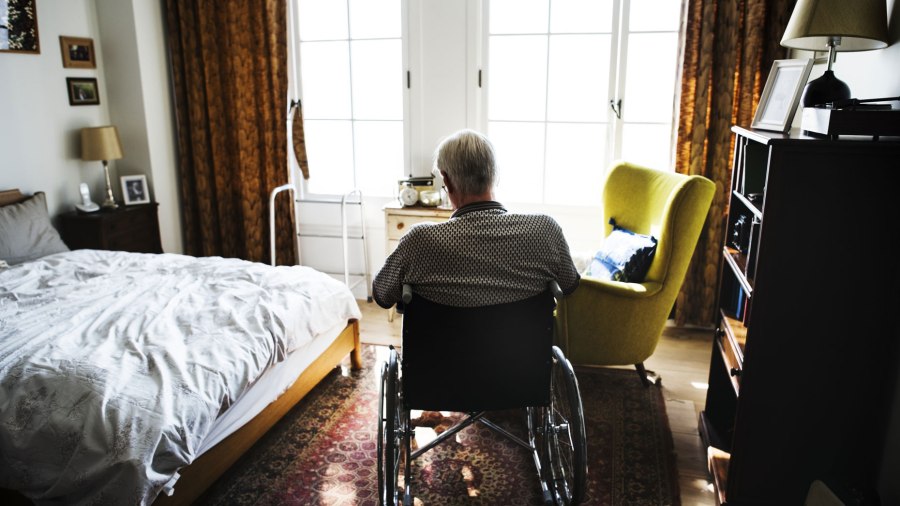 Public health bosses say there has been a "gradual increase" in coronavirus cases in care homes as 19 facilities in Lincolnshire are now in isolation.
Tony McGinty, assistant director of public health at Lincolnshire County Council, said the county had seen a steady rise but that staff were handling the cases well.
Last week, 17 homes were placed in protective isolation after the council said up to 30 COVID-19 cases were confirmed.
It means residents who tested positive have been isolated away from others, care workers looking after them have increased their personal protective equipment (PPE) and visitors are restricted from coming to the homes.
Mr McGinty said some homes had come out of isolation since last week, but others have since confirmed an outbreak.
"It's not the same homes at any one time, some may have come out of the isolation period" he said.
"We have had a steady increase in cases and we are in contact with our care homes every day to talk to them about the situation we are in."
He added that the county has not had "dozens and dozens" of cases and that homes have handled outbreaks well.
"Workers in those homes are doing a fantastic job in infection control," said Mr McGinty.
It comes as public health bosses said last week that between 20-30 cases have been found in care homes in the county.
The council monitors 270 homes across the county and those affected by the virus have implemented infection control measures.
Meanwhile, figures from the Office of National Statistics yesterday (April 21) showed that more than 1,000 COVID-19 deaths were confirmed in care homes nationally in the week ending April 10.
1,043 care home deaths were recorded in the week before Easter
The Department of Health confirmed 129,044 people have tested positive for coronavirus and the UK death toll increased to 17,337.