April 21, 2020 12.14 pm
This story is over 20 months old
Drivers abuse workers fixing A153 sinkhole
The council is urging people not to ignore signs or abuse workers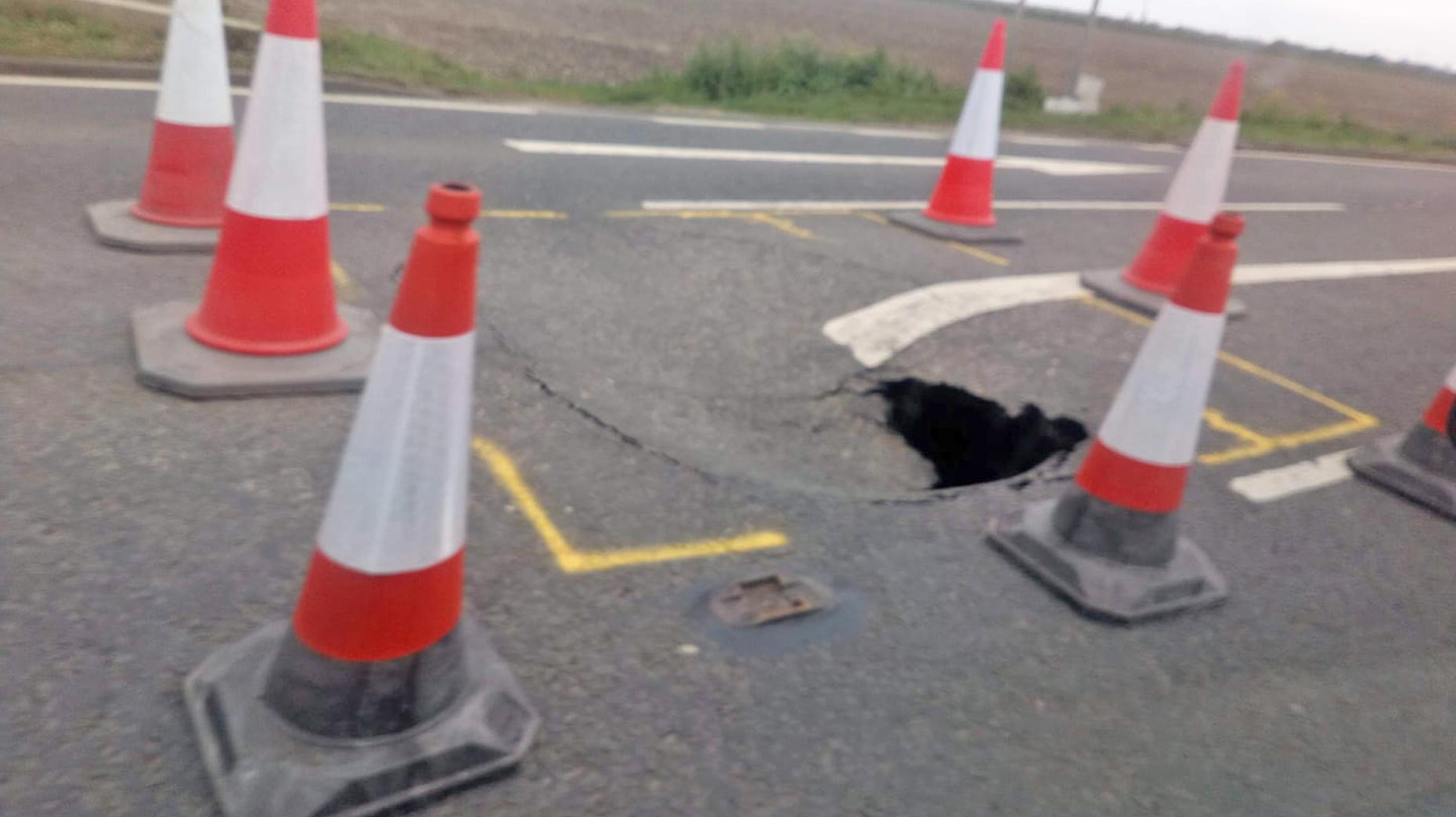 The A153 near Lincoln could re-open next week as work continues to repair a large sink hole, but the county council has warned people against ignoring road signs and abusing the workers.
The A153 was initially closed between Tattershall and Billinghay on April 9, but it re-opened later that day with temporary traffic lights. However, it was shut fully again on Tuesday, April 14 after the condition of the road deteriorated due to a partially collapsed culvert, and it remains closed.
Lincolnshire Council excavated the area and pumped out water over the weekend and on Monday, April 20 so that a new pipe can be installed.
However, the work is being disrupted by people ignoring road signs and verbally abusing the workers, which Lincolnshire County Council said is "unacceptable".
Councillor Richard Davies, executive member for highways at Lincolnshire County Council, said: "Thank you to residents for bearing with us while we repair the collapsed culvert on the A153.
"Over the weekend and today (Monday, April 20) we have been excavating the area and pumping out the water so that a new pipe can be installed. We have two new lengths of pipe to install and connect, then we can backfill the area and resurface the road. We hope to be able to reopen the road at some point next week.
"Unfortunately, we're still seeing a lot of people moving road closed signs and driving through to find it completely blocked off. Please do not ignore the signs, you will not be able to get through.
"Our workers should also not have to put up with verbal abuse from drivers who have ignored the road closed signs; it is unacceptable and will not help us to repair and re-open the road any quicker."