Lincoln family devastated as fire rips through home, destroying everything
A fundraising page has been set up to support the family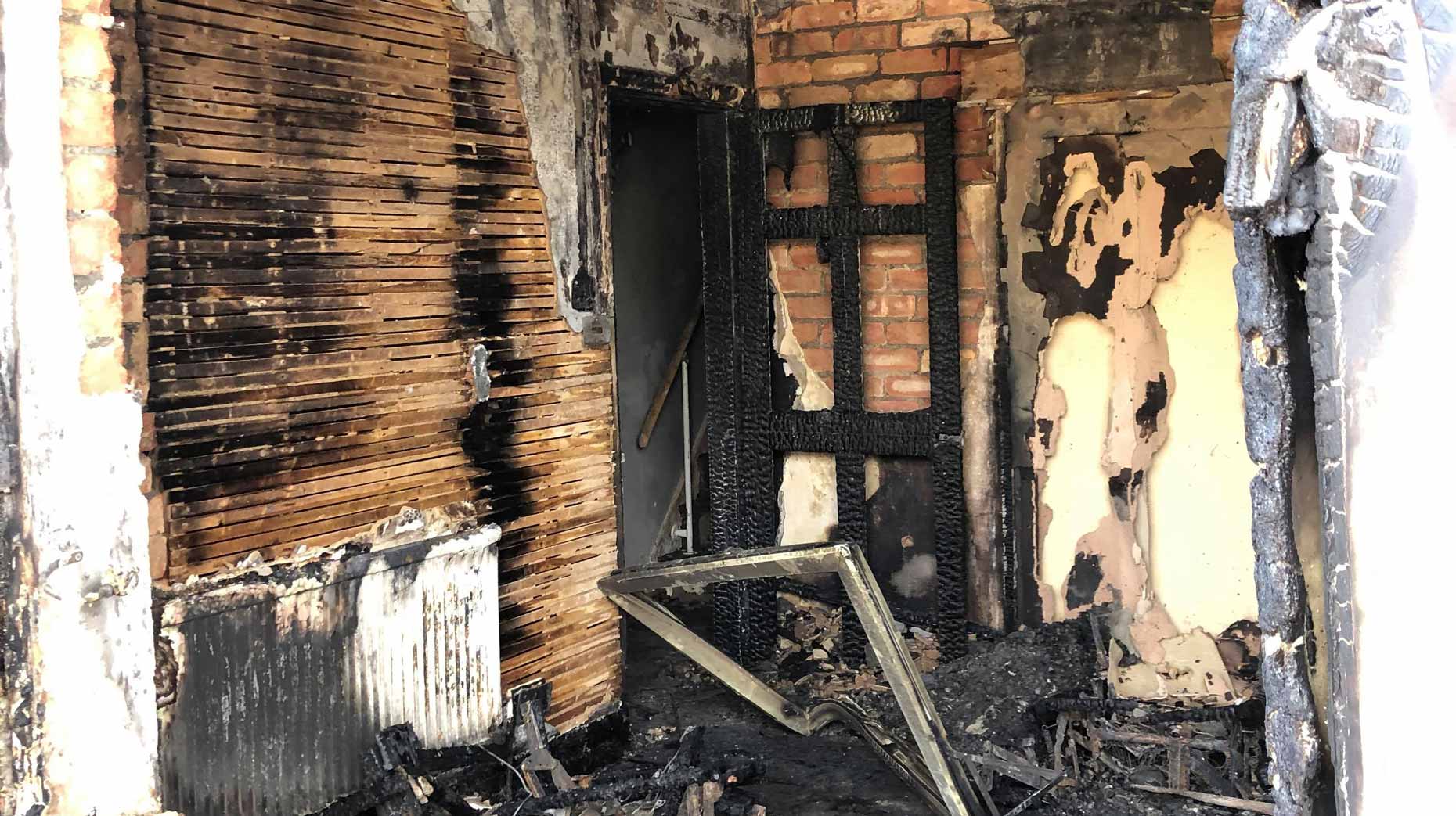 The life of a Lincoln family was turned upside down when a serious fire hospitalised two of them and destroyed their home, leaving them with nowhere to live.
Rebekah and Kyle Clifford, 27, were getting their children, aged five, six, eight and nine, ready when a fire ripped through their Monks Road home at around 7.30am on Sunday, April 5.
Most of the family's possessions, including crucial wheelchairs and recent birthday presents of three of the children, were all destroyed.
Kyle managed to get the children out of the house, whilst his partner phoned the fire service, who arrived at the scene opposite Hillside Approach, between Kent Street and McInnes Street, alongside police and ambulance crews.
Kyle, who is on the road to recovery in hospital, went back in to rescue Rebekah, but they both got trapped in the upstairs front bedroom, along with their two dogs before the emergency services helped them to safety.
Rebekah and her family are now temporarily living with her mum Dianna Logan, in a house of 11 people, whilst they try to sort alternative accommodation with the council.
The cause of the fire has not yet been officially established. A spokesperson for Lincolnshire Fire & Rescue said: "The circumstances mean we won't be releasing details of the cause, but it is not being treated as suspicious."
An emotional Dianna told The Lincolnite she is trying to stay strong for the family and will be forever grateful to Kyle and the emergency services for saving her daughter's life.
She said Kyle is recovering after having his oxygen reduced in hospital, but has required further treatment and tests after asbestos was found at the property.
Rebekah has struggled with her breathing since the incident. After speaking with the GP on Monday she has been given inhalers, antibiotics and steroids.  One of her sons, who is a seasonal asthmatic, was given a nebuliser and oxygen on the way to the hospital and was prescribed inhalers.
Dianna added that the local community and the emergency services have been amazing, with two firefighters picking up clothes and nappies from Tesco. A neighbour waited with the kids whilst the parents were being treated and another woman took the dogs to the vet and paid the vet bill.
Two crews from Lincoln North and others from Lincoln South and Waddington attended the fire. There was fire damage to the downstairs living room and hallway and smoke damage to the remainder of the property.
Crews used one main jet, one hose reel and breathing apparatus to extinguish the fire.
Family fundraiser
Rebekah's sister Aimee Logan created a fundraising page on GoFundMe to help get the family back on its feet after the devastating fire – click here to make a donation.
Over £650 has been raised so far at the time of publication.