Lincolnshire emergency blood bikes heroes needs more funds to survive
It transports urgently needed blood, drugs and other medical requirements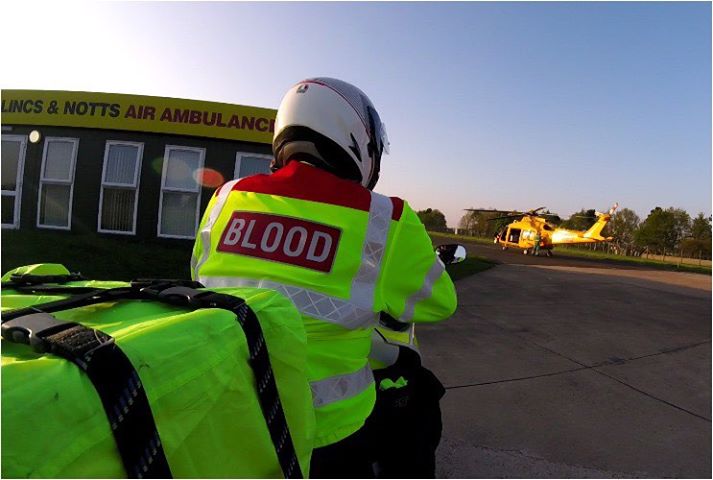 A Lincolnshire charity that helps transport urgently needed blood, drugs, human tissues and other medical requirements must now raise more funds if it is to survive the coronavirus lockdown period.
The Lincolnshire Emergency Blood Bikes Service (LEBBS) is a charity organisation run solely by volunteers and is now doing extra work to support the NHS during the coronavirus pandemic.
It provides a free courier service for when official contracts aren't available, with 118 active volunteers ranging from riders/drivers, shift controllers, fundraisers and committee members.
The service is funded entirely from donations, sponsorship and fundraising. After it was forced to cease all of its fundraising activities due to the coronavirus crisis, it is now "eating through its bank balance" and is struggling to survive.
If the lockdown period goes on for too long its balance will dry up, and the charity committee is trying to raise extra funds to keep itself going.
Anyone wishing to donate should click here.
The service transports blood, platelets, breast milks, pharmaceuticals and more around the county on weekends, as well as a daily blood box delivered to Lincolnshire & Nottinghamshire Air Ambulance.
It also supports the NHS and its service now includes 24/7 availability and the daily transportation of COVID-19 samples between hospitals, including taking extra special precautions to help the NHS with infection control. This has seen a massive increase in demand for its service since mid-March.
The service already saves the NHS thousands of pounds a year as if it didn't exist the health service would either have to pay a taxi or task a member of staff to transport it themselves.
Dave Taylor, Deputy Marketing/PR Manager, said: "LEBBS is currently providing 24/7 availability to the NHS during the lockdown, allowing us to help at any time when official contracts aren't available.
"We've seen a steep increase in requests for our service, including transportation of COVID-19 test samples between hospitals, and our volunteers are going above and beyond to help with the demand (with additional measures to help with infection control), all of which is at no cost to the NHS."