April 24, 2020 1.15 pm
This story is over 27 months old
Meet the owner and creator of the Lincoln rainbow house
This is the man behind the now famous rainbow house in Lincoln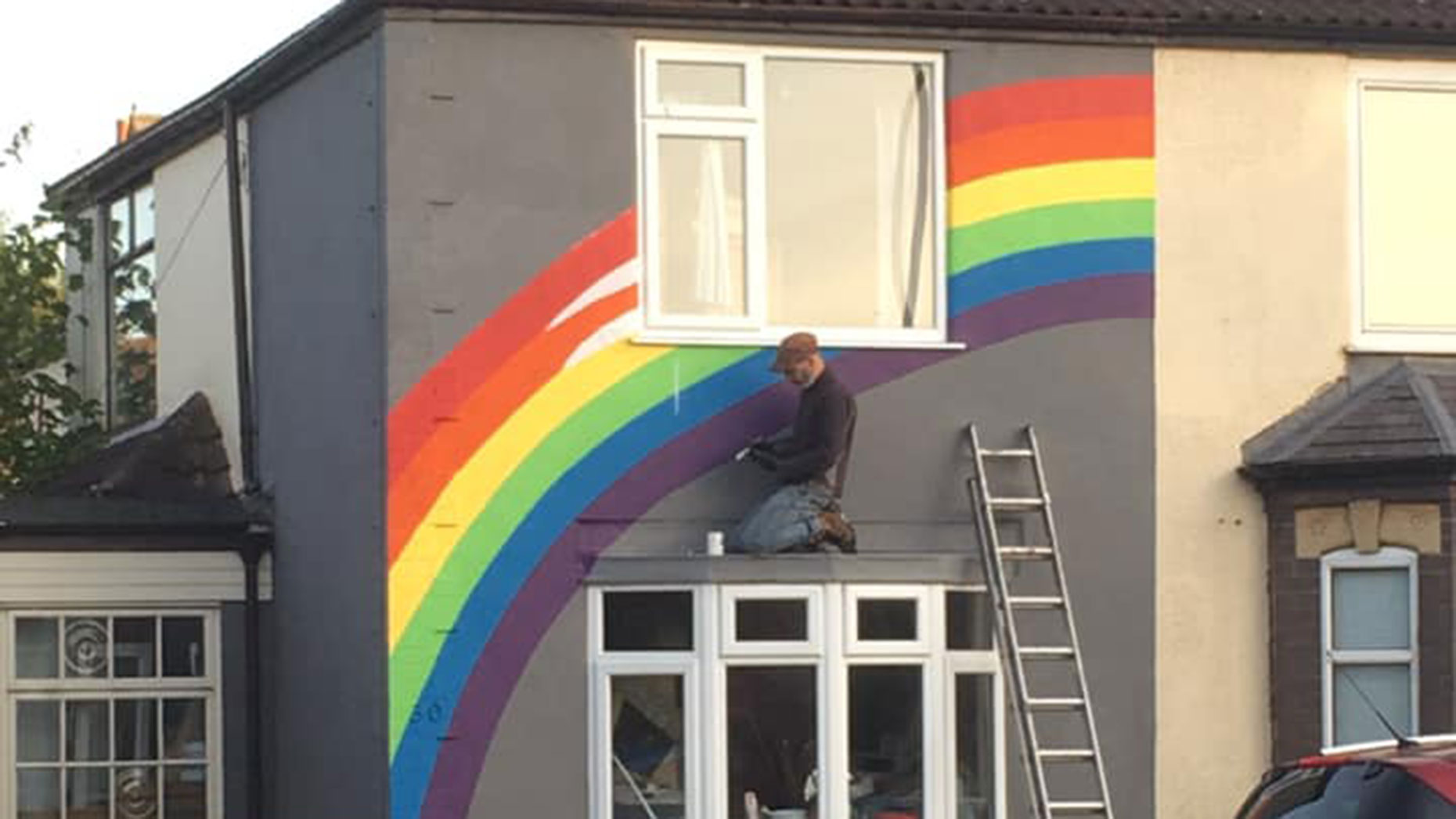 Over the last couple of weeks, Lincoln has rejoiced at the creativity of a specific house on Bunker's Hill with a huge rainbow and an NHS logo painted on it.
The house belongs to Peter Spaczynski and is the ultimate tribute to those frontline key workers during the coronavirus pandemic.
Peter's 'rainbow house' was first reported by The Lincolnite on April 14, when it just had a rainbow on the wall.
Since then, the house has been richly celebrated across the county and even saw emergency services pull up outside for last Thursday's 'clap for our carers'.
Peter spent the last week finishing off his creation with a warm thank you message to the NHS and all essential workers.
It took him seven days to complete the work in-between his two jobs as a delivery driver.
"I deliver home shopping for ASDA, so I drive around the county and see a lot of rainbows in windows, so I took inspiration from that.
"I wanted to do something to show my support for everyone still out there working, I wasn't expecting the reception it got at all.
"My main hope is that people can see it and smile, while also thinking about those in the hospitals during this time.
"I've lived here for over 20 years and have had people I never spoke to before come up to me and tell me how great they think it is.
"I've even been asked to keep it painted after the pandemic is over because it gives the street colour and life."
Perhaps ironically, Peter wasn't around to witness the emergency services moment at his house last week due to being at work.
"I had no idea they came because I had been at work! I found out from a neighbour who told me the following day; it's so emotionally touching."
For this Thursday's clap, Lincoln emergency workers gathered at another Lincoln landmark, the rainbow chalk house of Kate Eilidh and her children. Watch the video here.