April 30, 2020 4.17 pm
This story is over 27 months old
Relentless Lincoln man 3D prints around the clock to make 6,000 masks for health staff
Tim and his wife are working 24/7 to make 300 face shields a day from his own home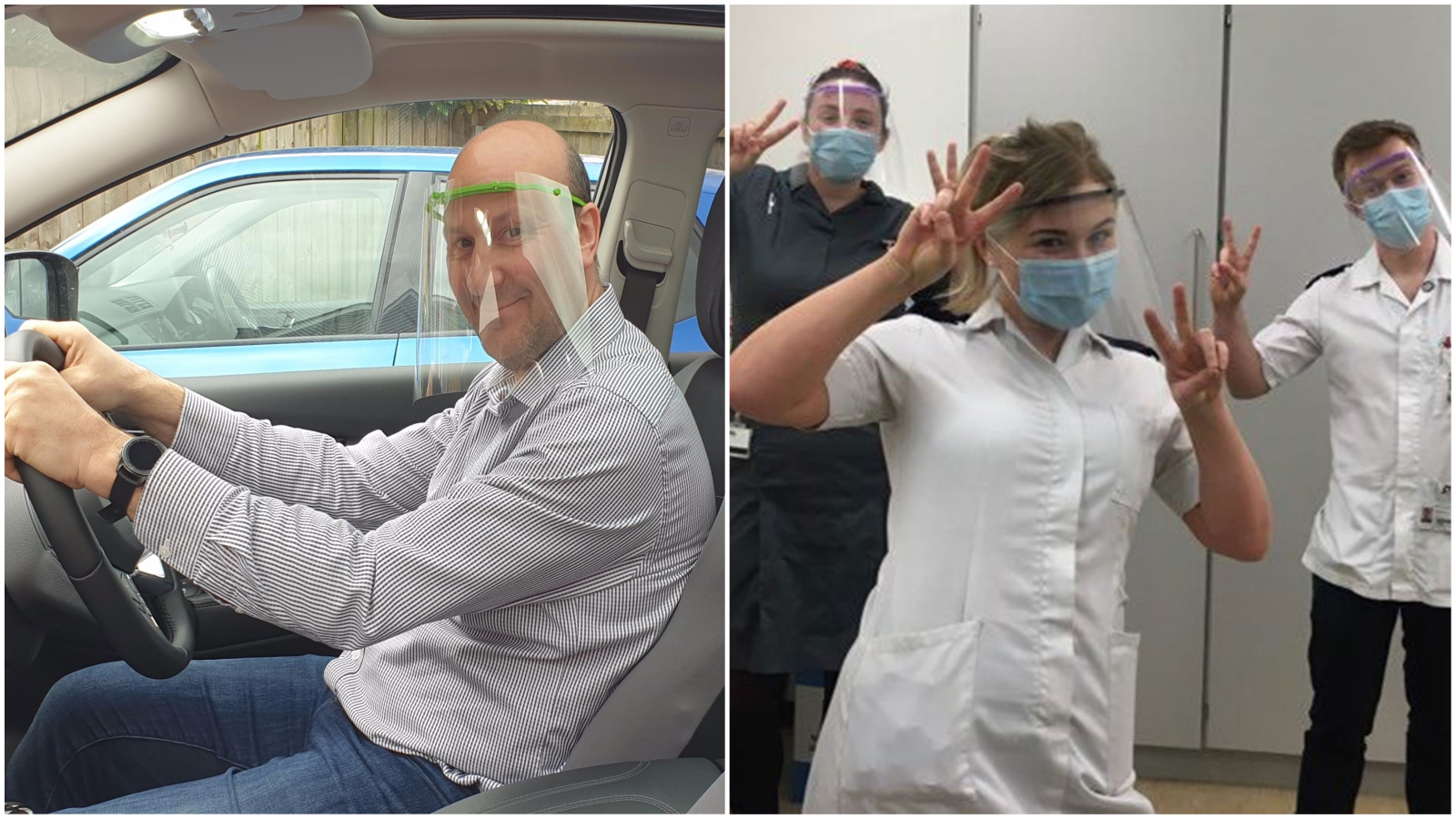 A local man has answered the call of a national PPE shortage along with friends to create thousands of face masks for NHS staff.
Lincoln 3D Printing Face Shields Group was set up to create personal protective equipment for health care workers during the coronavirus pandemic.
The group was set up at the end of March by Erika Coggins, Tom Austin and Tim Cieslik, initially supplying 10-15 face masks a day for relatives who are frontline staff.
The demand soon grew and Tim, along with his wife, now runs six 3D printers from his home to meet the ongoing appeals for PPE.
Tim is a self-employed engineer by trade, and he spoke to The Lincolnite about this charitable venture that has turned into producing 300 shields a day.
"The response from the recipients of the visors has been overwhelming."
"Sometimes I will turn up with a box on they will just burst into tears, you can see how grateful they are."
Tim and his wife work on the masks 24/7, taking turns throughout the night on an hourly basis to change prints.
This scheme hasn't just been rewarding for care workers, but for Tim himself too.
"When I realised I had to stop working, I was really worried about my mental health because I have struggled in the past."
"This opportunity dropped at my lap and it was perfect. What this has done for me is enormous, along with the added bonus of helping others out."
The project operates via a crowd funder which has received over £2,800 in donations so far.
To donate to the crowd funder, click here.