Lincolnshire school teachers make face masks for NHS workers
They need more materials to continue production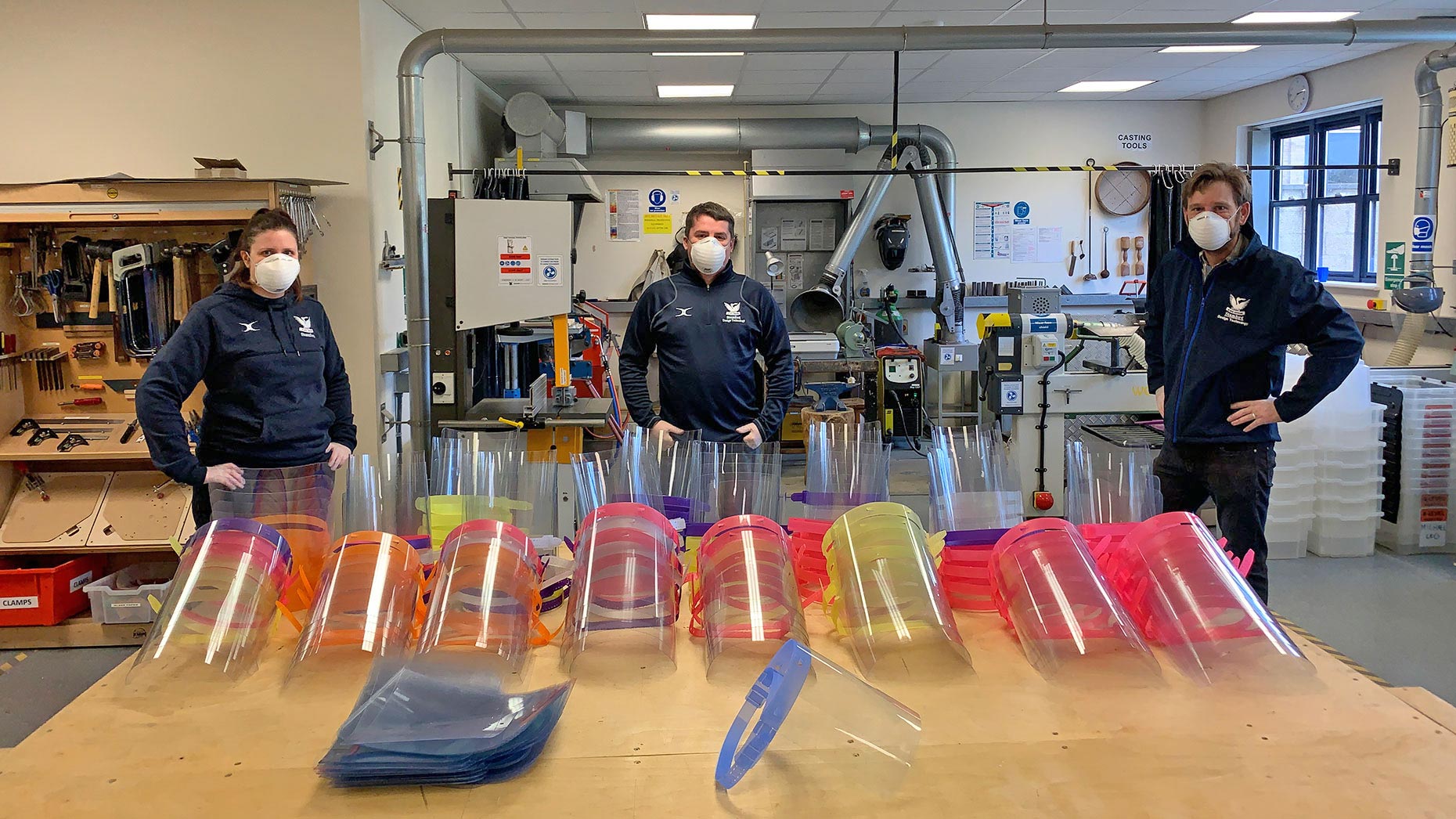 Staff at a school in Stamford are manufacturing protective face masks for the NHS to help tackle the coronavirus pandemic.
Design technology teachers have set up a production line in the workshop of Stamford Endowed Schools to produce 200 masks a day for frontline workers in the NHS.
The product consists of a polypropylene headband attached to a PVC screen.
Steve Newton, head of Design technology at the school, assembled a team of teachers to make the masks and is relishing the task.
"We are extremely fortunate to have the equipment and skill set to make a real difference to members of our NHS."
"The design process took approximately 14 hours from initial concept to final prototype and we are now able to manufacture 200 a day."
"We will keep manufacturing as long as we have materials and a demand for the product – we're just glad we are able to help our amazing NHS workers."
Staff require 0.8mm polypropylene sheet and 0.5mm PVC in order to continue manufacturing in the long term.
Any suppliers who can provide these materials have been urged to contact the schools at [email protected].
As well as the face masks, the schools have donated personal protective equipment such as gloves, aprons, eye protection and hand sanitiser to the local health care community.
Lakeside Healthcare Sheepmarket surgery in Stamford and Allied Health South Lincolnshire is where the PPE was sent to.
This follows a large food donation to Stamford food banks last week.
Principal of the Stamford Endowed Schools, Mr Will Phelan, said: "We are doing everything we can to help our community.
"I'm incredibly proud to see the excellent work of our teams; from the donations of food, supplies and personal protective equipment, to the manufacture of these face masks."
"We all need to pull together in these difficult times, and we are actively looking for ways we can help."