April 29, 2020 3.09 pm
This story is over 20 months old
Thanks to the NHS: 'They saved my dad's life in front of my eyes'
"We just have to make the most of the time we have left"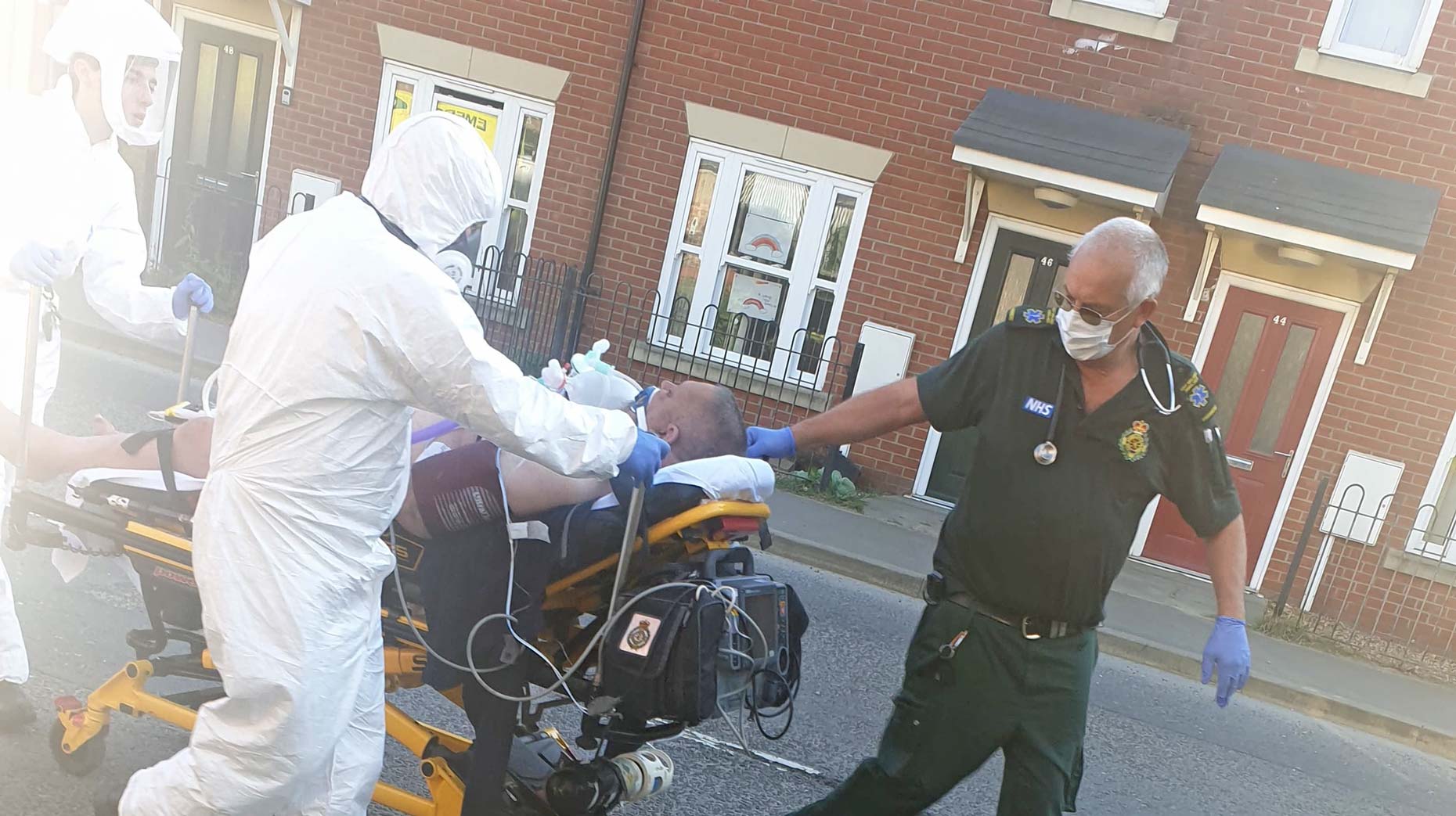 A Spalding woman has thanked the NHS and ambulance staff for saving her dad's life "in front of our eyes" and is determined to make the most of the time they have left together.
Frank Parkinson, 54, who lives in Holbeach, has cancer in his esophagus, stomach, pelvis, spine, chest and lungs. Due to the cancer he has also had a toe removed and lymph nodes removed from his groin.
He was also diagnosed with a brain tumour in December 2019 after suffering from a seizure and he has since had other mini seizures at home.
His daughter Jess Parkinson received a terrifying phone call from him at around 3.30pm on Saturday, April 25 and was worried for his life.
She said her dad was screaming for help and she rushed straight to his home as quickly as she could, along with her partner Calum, and brother Joe. After being rushed to Pilgrim Hospital in Boston, Frank was put on life support before having CT scans to determine what had caused the fit.
Jess was told later that night that the tumour in his brain had doubled in size and he also had bleeds to the brain.
Jess told Lincolnshire Reporter she was terrified and unsure if her dad would last minutes, hours or even make it through the night, but is very proud of his inspirational strength and courage.
She wanted to thank the NHS and Boston and Holbeach ambulance teams, saying her dad wouldn't be here today if it wasn't for their quick action and response time and now they can have some more precious time together.
Jess said: "They saved his life in front of our eyes. When I got there he was having the worst fit I had seen him have. His whole left hand side was uncontrollable and he was struggling to breathe.
"I rang 999 straight away and they turned up in four minutes and had to send for one more ambulance and a LIVES car as my dad had gone into an atonic seizure. This meant his whole body went stiff and was fitting. His eyes rolled to the back of his head and he started frothing at the mouth.
"He was choking and the ambulance crew managed to inject him with diazepam to try and relax his body. When LIVES got here they had to put my dad to sleep and help rush him to Pilgrim Hospital.
"Fortunately, he made it through the night and has had all of his medication doubled and we hope it can control the seizures. Even then he will have more severe ones and we just have to make the most of the time we have left.
"Unfortunately, there is nothing they can do to stop the progression, but thanks to the ambulance service and NHS staff my dad is still alive and back home."