May 20, 2020 3.05 pm
This story is over 42 months old
Council approves UK's first waste-to-jet fuel plant in Lincolnshire
The facility could be producing fuel from 2025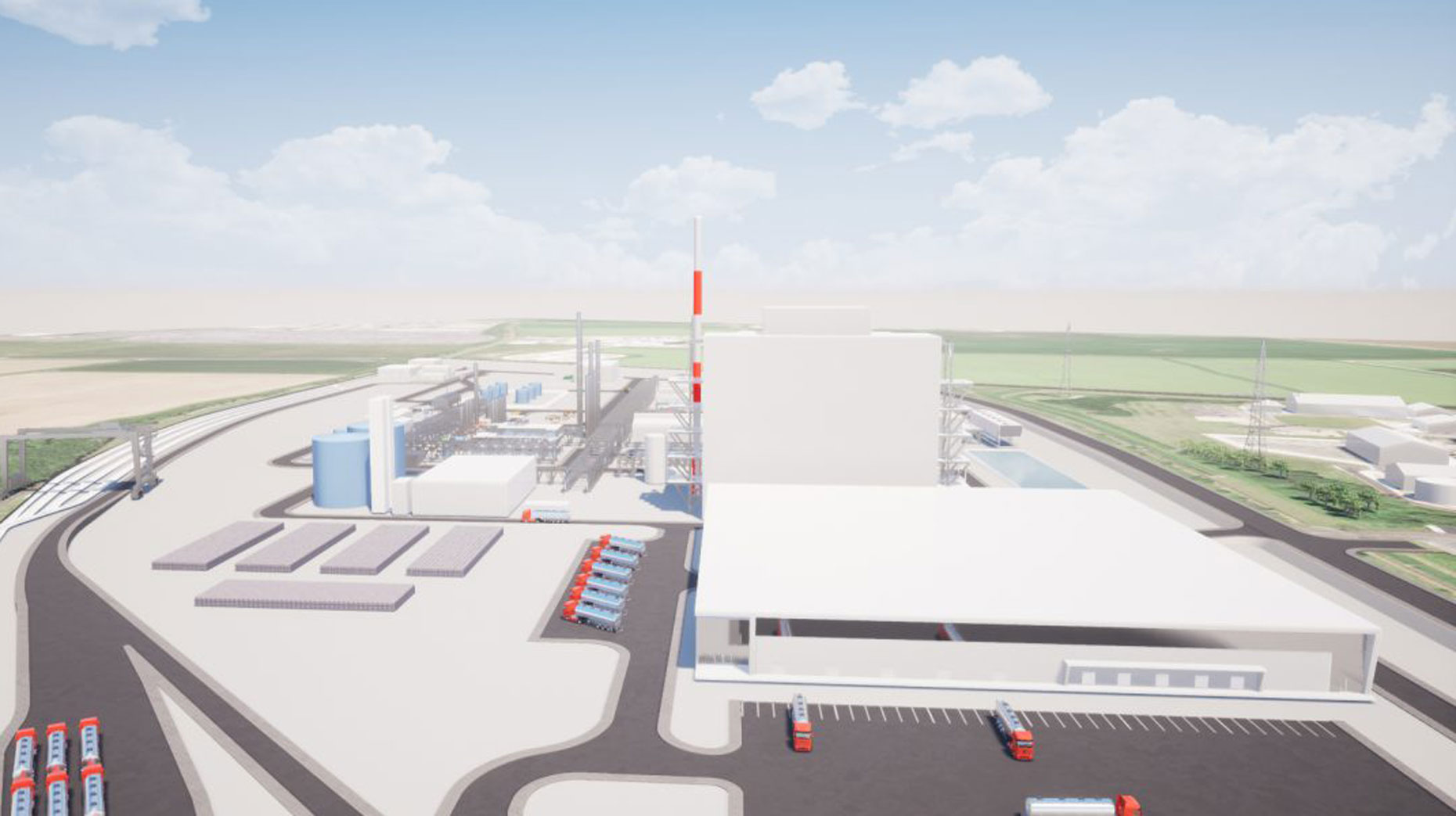 Plans to develop the UK's first commercial waste-to-jet fuel plant at a site in Lincolnshire have been approved by North East Lincolnshire Council.
Altalto Immingham Limited, a subsidiary of sustainable fuels technology company Velocys and a collaboration with British Airways and Shell, submitted a planning application to the council last year to develop the site in Immingham.
The plans have been granted by the council. A formal decision notice will be issued subject to the completion of standard legal agreements.
Subject to additional funding and financial close, construction is targeted to begin in 2022. It will also bring hundreds of jobs during construction and around 130 permanent jobs to the region.
The facility could be producing fuel from 2025 – click here to see a visualisation of the proposed site.
The plant will take hundreds of thousands of tonnes of everyday "black bag" household and commercial waste and turn it into sustainable aviation fuel. This will reduce net greenhouse gas emissions by 70% compared to the fossil fuel equivalent.
Henrik Wareborn, CEO at Velocys, said: "Sustainable aviation fuels are essential for decarbonising this challenging sector and achieving net zero emissions by 2050.
"That's why Velocys are calling on the government to co-ordinate policy between departments to help us fund a fleet of world leading sustainable aviation fuel facilities in the UK."
Councillor Philip Jackson, Leader of North East Lincolnshire Council, said: "This development cements North East Lincolnshire's place at the heart of the UK's green industrial revolution, an area already renowned for its fuels production and offshore wind industry.
"For such a high profile project to choose North East Lincolnshire just shows how competitive we are for the investment market, and with projects like this choosing our patch just shows how we can work with the private sector to make locating here an easy choice.
"I look forward to seeing what this will mean in terms of real jobs for local people, both during the construction phase and when the project is operational in the longer term."