May 11, 2020 4.07 pm
This story is over 26 months old
Lincoln medical school takes shape as new research institute announced
The medical school will work alongside a new world class research institute for rural health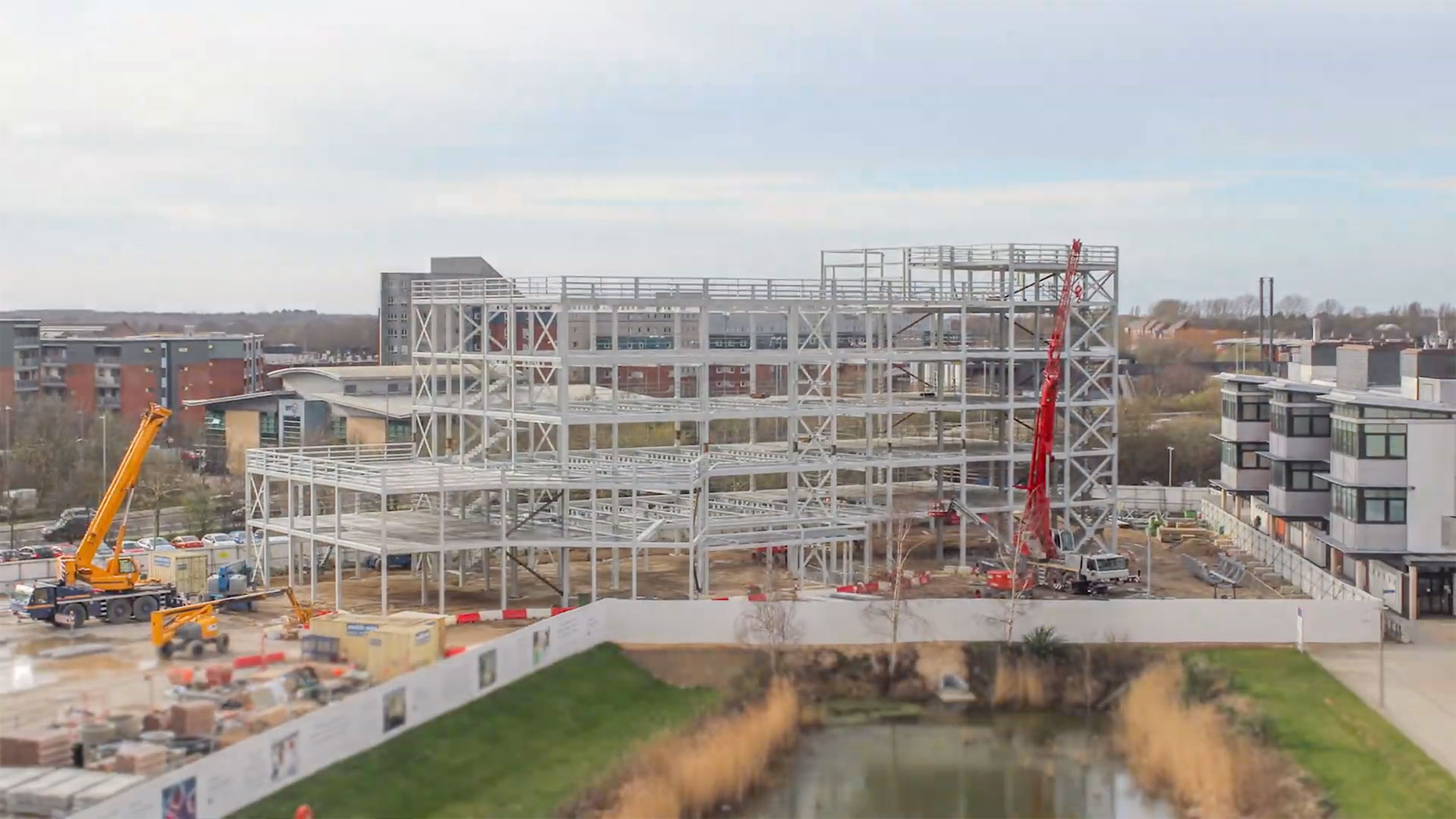 Lincoln's new university medical school has reached the next stage of development and will go alongside a world class rural health research institute.
Lincoln Medical School's steel frame has been completed on the University of Lincoln campus, with works expected to be completed in 2021.
As well as this, a new research institute has been established and announced by the university.
The Lincoln International Institute for Rural Health (LIIRH) will be the hub of world-renowned research focused on global health issues amongst the rural community.
The facility will act in conjunction with the new Lincoln medical school, aiming to be the primary rural health institution across the world.
A full time-lapse of the medical school's recent steel frame completion is available to watch on YouTube.
The LIIRH has been backed and supported by the National Centre for rural health and care, an organisation which is headquartered in Lincolnshire.
"Professor Frank Tanser, Director of the Lincoln International Institute for Rural Health, said: "Rurality is a principal theme at the University of Lincoln, and a key aspect of the university's civic mission.
"The LIIRH is a bold new initiative borne out of the recognition that rural populations face complex health challenges that are not faced to the same degree by their urban counterparts.
"Ultimately, these unique challenges require trans-disciplinary approaches to fully address the multi-faceted factors inherent in them."