May 5, 2020 12.03 pm
This story is over 42 months old
Lincoln mum rescued by heroic daughter, 4, and Alexa
The child was brave and calm throughout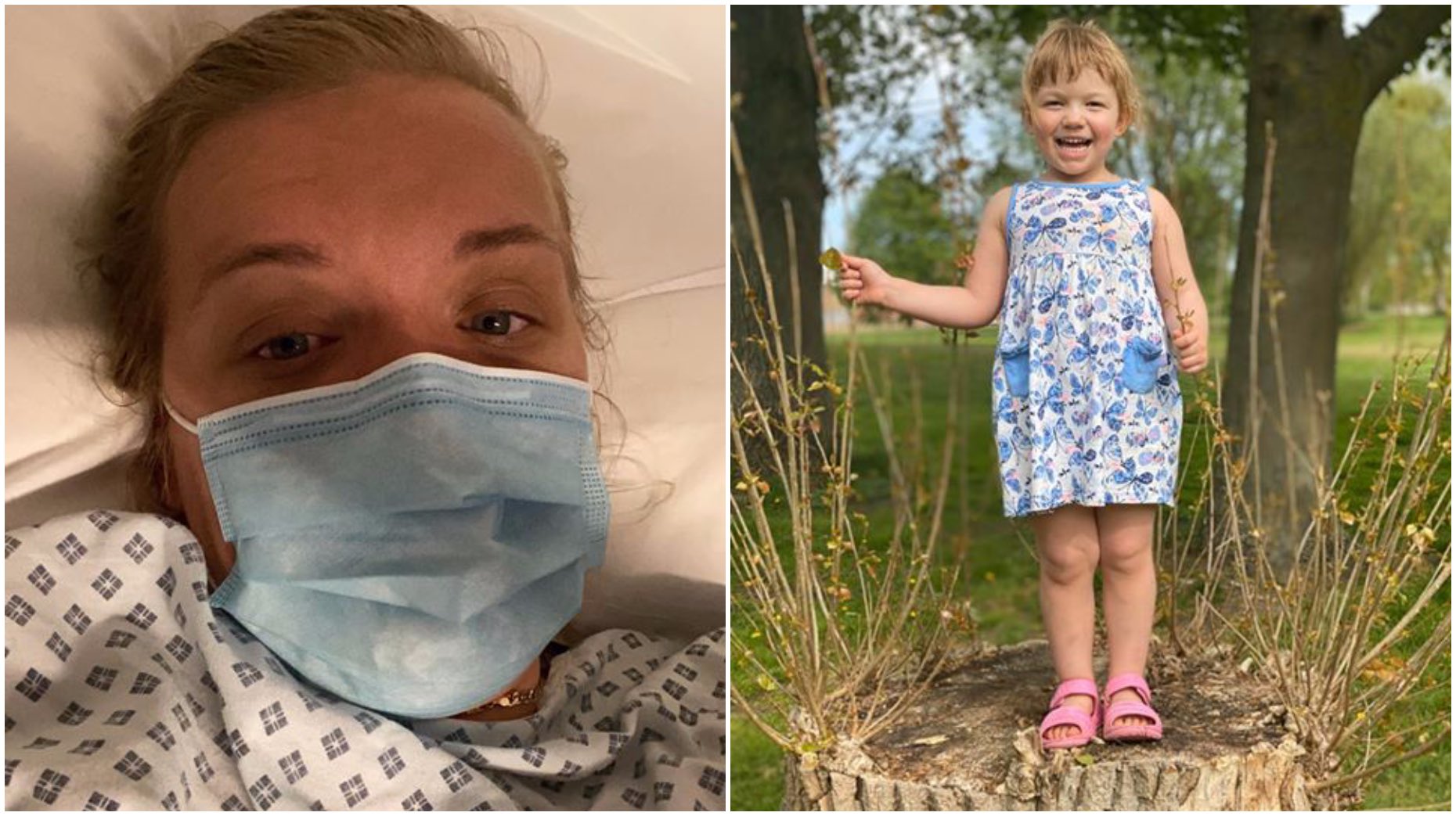 A courageous four-year-old girl in Lincoln used Alexa to help rescue her mum, who suffered a nasty fall in the bathroom.
Sammy Emily Dumbleton, 27, became locked in the bathroom of her West Parade home at around 4pm on Monday, May 4 when the locks and handle jammed up.
Whilst trapped in the room she fell on the floor. She hurt her back and shoulder, which were already injured. Before the accident Sammy was suffering from a slipped disc and a large diagnosed rare desmoid tumour in her right shoulder, and the fall caused further damage.
Her daughter Evie came to the rescue. She bravely asked Alexa to call Sammy's dad to tell him what was happening so he could call the emergency services.
Sammy remains in hospital in a lot of pain, which the hospital is trying to keep under control.
She said she has also been tested for coronavirus as a matter of routine, despite not having had any symptoms.
She also has bruised muscles in her lower back and will need to rest up for at least a week.
Sammy said: "Evie is my hero. Evie was so brave and calm throughout it all. I am so proud of her and I don't know what I would have done without her.
"I would also like to say a massive thank you to the police and paramedics who were great. When they got there my daughter was hiding under the table and she came out and got chatting with them.
"They were fantastic to me and the policeman let my daughter put her princess crown on him and she had the ambulance man looking for her iPad under the table.
"The hospital have also been brilliant considering what is happening. I couldn't be more grateful for their excellent care."