May 11, 2020 1.16 pm
This story is over 41 months old
Lockdown Heroes Awards to celebrate Lincolnshire's community spirit
We want you to nominate your lockdown heroes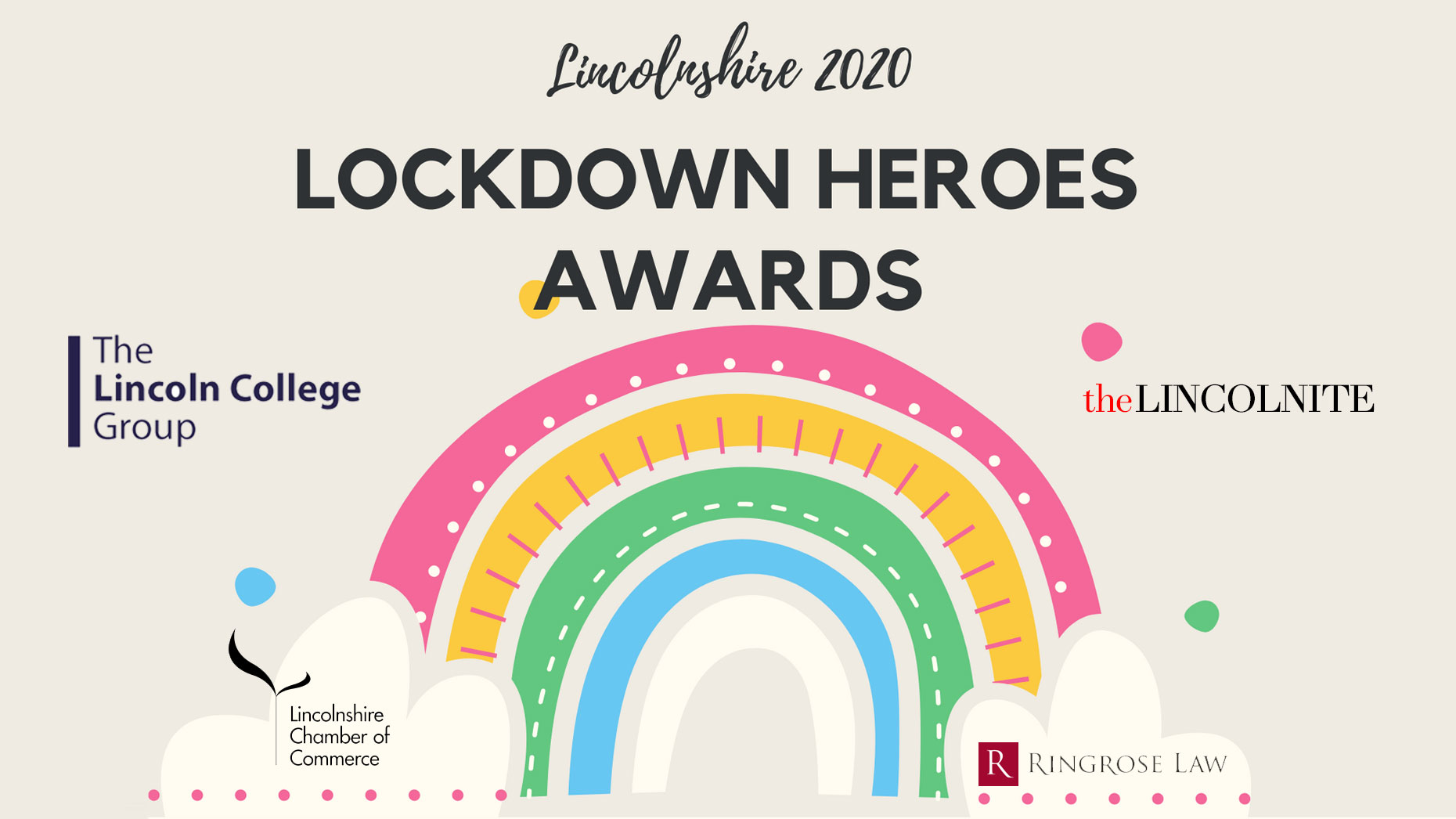 The Lincolnite is working with Lincoln College and the Lincolnshire Chamber of Commerce to celebrate key workers, essential workers and members of the community who are going the extra mile to help others during the Coronavirus lockdown.
We want you to nominate NHS, Care Sector, Essential Worker, Community and Young Person heroes.
All of our award winners will be invited to the Lincoln College Annual Awards Ceremony, sponsored by The Lincolnite, to be formally recognised for their contribution to the community with a medal presentation.
The winners will also be featured in The Lincolnite and receive a £50 Amazon Voucher, courtesy of Lincolnshire Chamber of Commerce.
To nominate your heroes just fill in the form on this page. Nominations close on Sunday 5th July.
The categories you can nominate for are:
NHS Hero
Nominate any NHS worker who has touched your life, or those of your family and friends during this time.
Care Sector Hero
Put forward a care professional, either in a care home or a caring in the home setting, who has gone the extra mile to support you or a family member during lockdown.
Essential Worker Hero
This category is for key or essential workers outside of the Health and Care sectors. Among others, it might be a shop worker, delivery driver, or postal worker. Tell us about their tremendous service and compassion in lockdown.
Community Hero (21 and over)
Nominate people whose empathy and preparedness to help others has blown you away – or tell us about people whose friendliness has been a lifeline to your mental health and wellbeing.
Young Community Heroes (under 21)
Tell us about a young person's actions that have made you proud and given you real hope for the future of our community.
Please note, we will need to get in touch with our winners so please obtain an email address or phone number before making your nomination.
Winners will be selected by a panel from The Lincolnite, Lincoln College and Lincolnshire Chamber of Commerce.
Lincoln College Group CEO and Chairman of the Lincolnshire Chamber of Commerce, Gary Headland, said: "I imagine that we have all been humbled by the professionalism and courage of all of the key workers and volunteers during this time of crisis for our communities.
"It is at times like this that we gain strong insights into our communities and that real and authentic community leadership emerges in a myriad of ways and we are keen to recognise people for their amazing contributions.
"We invite you to nominate people who have touched your lives in a really positive way for a local award, to celebrate the professionalism of essential workers as well as other acts of kindness and generosity in the community that have kept us safe and well, both physically and mentally. These acts can be large or small recognising that sometimes it's the little things that give us faith in humanity.
"Although we will be singling out individuals through these awards, our intention is that our prize giving ceremony will be a celebration of all those who have helped our community through these tough times."