May 28, 2020 3.00 pm
This story is over 42 months old
People line the streets in final send-off to Lincoln 'weatherman'
Amazing gestures on his funeral day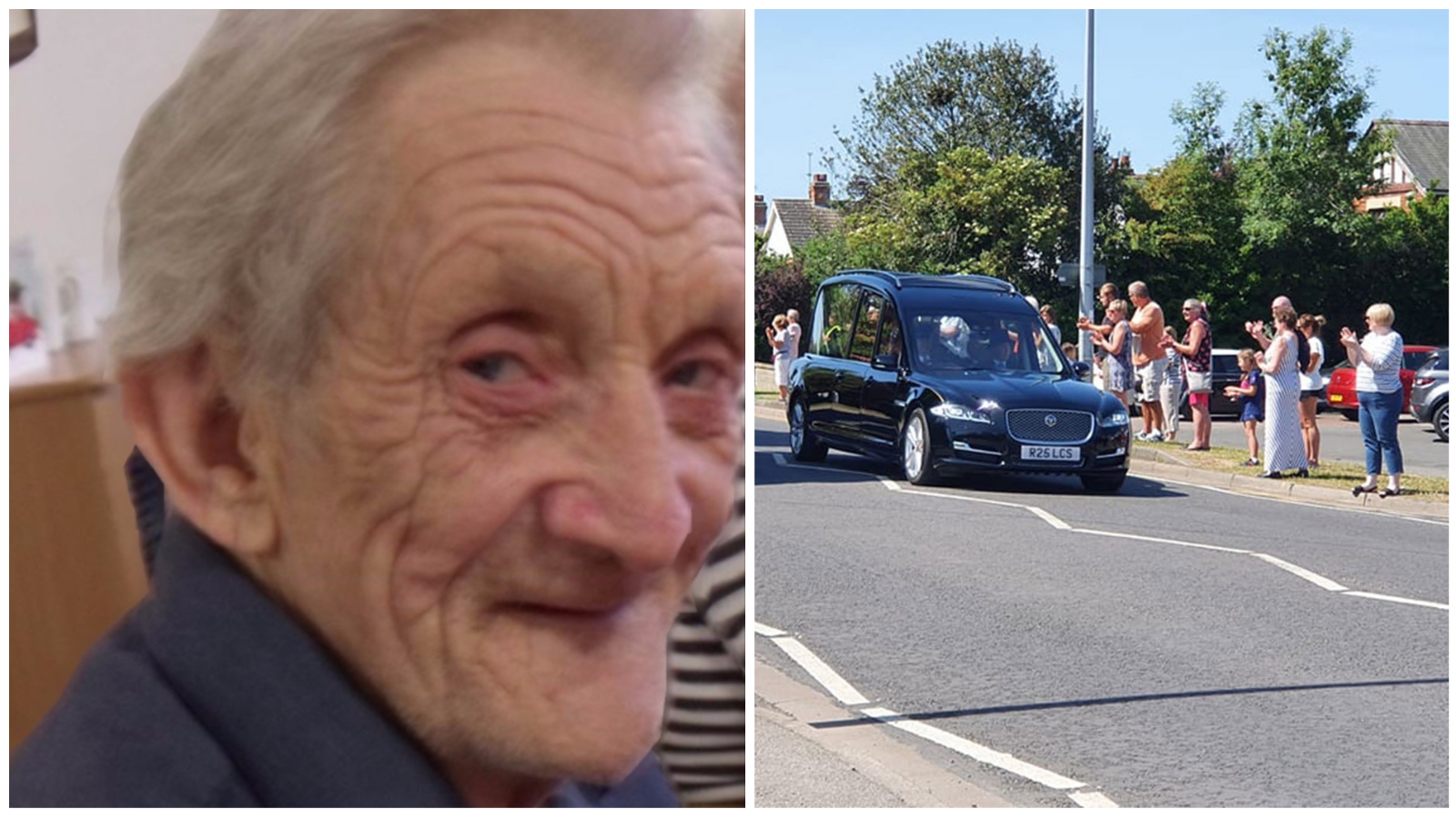 The sun was shining on Lincoln's favourite 'weatherman' as his funeral received touching testimonials today.
The Lincolnite previously reported on the passing of Ray 'weatherman' Marris and the wonderful tributes he received from his North Hykeham community.
Ray was called 'the weatherman' due to his consistent conversations about the forecast with everyone he saw, putting a smile on everyone's face.
Hundreds turned out from Ray's area on Hykeham Road and beyond to clap, cheer and wave him off as the hearse drove by this morning (Thursday, May 28).
A touching flower tribute was organised to go with the coffin as part of the fundraiser set up for a communal bench in Ray's honour.
Messages of good will and memories were shared on a Hykeham Road Facebook page to honour Ray's life on this fitting day.
Alice Kinloch said: "The real positives of this lockdown has been the rise up of our community spirit.
"It's given us time to think, reflex and have moments together, even if they are 2 metres apart!
"It's been really rather wonderful, considering the situation we're all experiencing right now. We've come together, and long may it continue."
Lindsey Warwick had this to say: "We will miss him dearly and I will always look and think of Ray when I drive past the wall on Newark Road where he would sit and wave to the traffic."
Maureen Tucker added: "Love from all the staff at the Co-op, he came in every week and always had a word with me on my way to work."
A wonderful message by the staff at Butterfly Hair Salon reminisced on Ray's kind-heartedness and generosity.
"He would often bring us biscuits to have during our coffee break, which was very generous of him, but we were always concerned about the money he was spending on us.
"We kindly mentioned to him one day that we shouldn't have the biscuits as we were all getting a bit tubby, so for the next few weeks he brought us packets of Ryvita instead!"
A special thanks went out to Joanne Sendall, who organised the initial fundraiser and subsequent flower display, as well as spreading the word for Ray's funeral arrangements.
Heidi Langham said: "Farewell to our Weatherman Ray and a huge round of applause for Joanne and the whole community who came together on this beautiful sunny day."