June 30, 2020 3.04 pm
This story is over 18 months old
100 days in lockdown: Celebrating Lincolnshire's community spirit
Celebrating Lincolnshire's lockdown legends, 100 days in!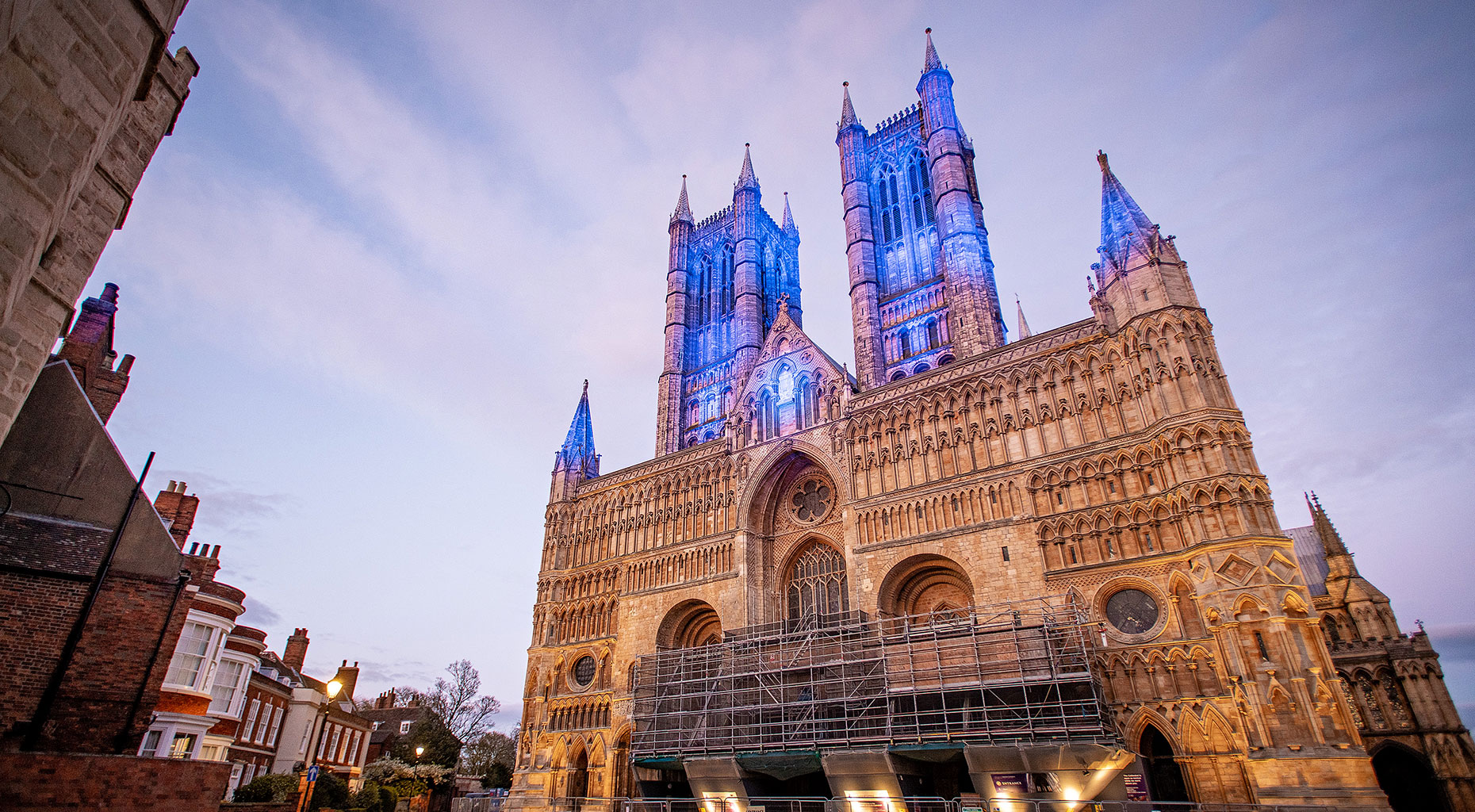 The UK went into lockdown 100 days ago on March 23, and Lincolnshire's community spirit has shone during this time.
Sadly, 332 people have died in Greater Lincolnshire as a result of COVID-19, affecting hundreds of families in our region. But the county hasn't been without its heroes to bring us joy and hope in these difficult times.
The regular 'clap for carers' began in early April, and was observed in large numbers on Thursdays at 8pm to applaud all essential workers who were on the frontline during the virus' peak.
The weekly event gathered so much momentum that the next week the iconic Lincoln Cathedral lit up blue in honour of the NHS, and has done so ever since.
It wasn't just the cathedral that sported colours to support key workers, Peter Spaczynski became a local mini-celebrity for his 'rainbow house' on Bunkers Hill in Lincoln.
Emergency services congregated outside the rainbow house in mid-April to thank Peter for his decorative efforts, which began a weekly county-wide tour by the services.
As well as Peter, Kate Eilidh and her children decorated their home, colouring the bricks in chalk to make a rainbow of their own.
Kate was also visited by police, ambulance and fire service teams the following week for the clap, which made her sons "very happy".
Next on the emergency service tour was Andy Fox's house in Stow, where his daughters were dressing as a minion and panda to raise spirits for those passing by, as well as money for NHS charities.
Police officers surprised Kali-Marie, 11, and Kelsie-Jay, 9, by turning up to their house to thank them for their lovely support for key workers.
People in Lincolnshire have also been coming up with innovative ways to put a smile on everyone's faces throughout COVID-19 lockdown, including bus driver Adam Wales and his entertaining TikTok videos.
There is also Craig Cash, a ballon sculptor from Horncastle who blew people away with his key worker inspired balloon designs.
Fundraisers and non-profit organisations have perhaps been the feel good tale of lockdown, as people show their generous side to help those in need.
For The Love Of Scrubs is a Lincoln-based group, set up in April, that encouraged the local community to use household fabrics and create protective scrubs for frontline NHS staff.
Thousands of scrubs have now been distributed across the county's hospitals, putting a smile on the faces of NHS staff who have never worn scrubs quite like these before!
Tim Cieslik also joined in with kindness, creating health staff masks in their thousands with his 3D printer at home.
He worked from the end of March through to May, and made over 6,000 face shields as part of Lincoln 3D Printing Face Shields Group, working 24 hours a day from his home with his wife.
Businesses have also been coming up with new ways to survive financially during the pandemic, whether it was venturing into delivery services or changing models altogether.
Catering company Salted Orange displayed its generosity by setting up an affordable meal delivery service for vulnerable people, reaching over 100,000 meals since lockdown began in March.
Urban Angels in Navenby swapped hairdresser scissors for an ice-cream scoop in May, opening an ice cream parlour inside the salon.
The store has been such a success that owner Luke Daniels has now moved it into a full time venture, opening a store in an old tea room.
Local distilleries tackled the hand sanitiser shortage in March, making their own from the high volumes of alcohol they produce.
Bottomley Distillers in Louth, Unconventional Distillery and the Lincoln Distillery worked to ensure that hand sanitiser could be produced for key workers during the shortage.
It was also reported by health experts that Lincolnshire went almost a whole month without COVID-19 related deaths in hospitals between May 29 and June 22, a county record during lockdown.
As well as this, heartwarming footage of coronavirus patients being discharged from hospitals across Lincolnshire to standing ovations have been a true highlight of lockdown.
George Barker, a 57-year-old COVID-19 survivor from Boston, was cheered and clapped out of intensive care from Boston Pilgrim hospital at the end of May, after spending three weeks in a coma.
Gary Graves, 54, was another who survived ICU and was discharged from Boston Pilgrim to an emotional reaction, despite nearly dying twice through his month-long battle in June.
95-year-old Violet Sismey also fought and defeated coronavirus in late May, and was honoured as she left intensive care at Spalding's Johnson Community Hospital.