June 8, 2020 4.10 pm
This story is over 24 months old
Coronavirus threat to century-old Skegness donkey rides
A tricky situation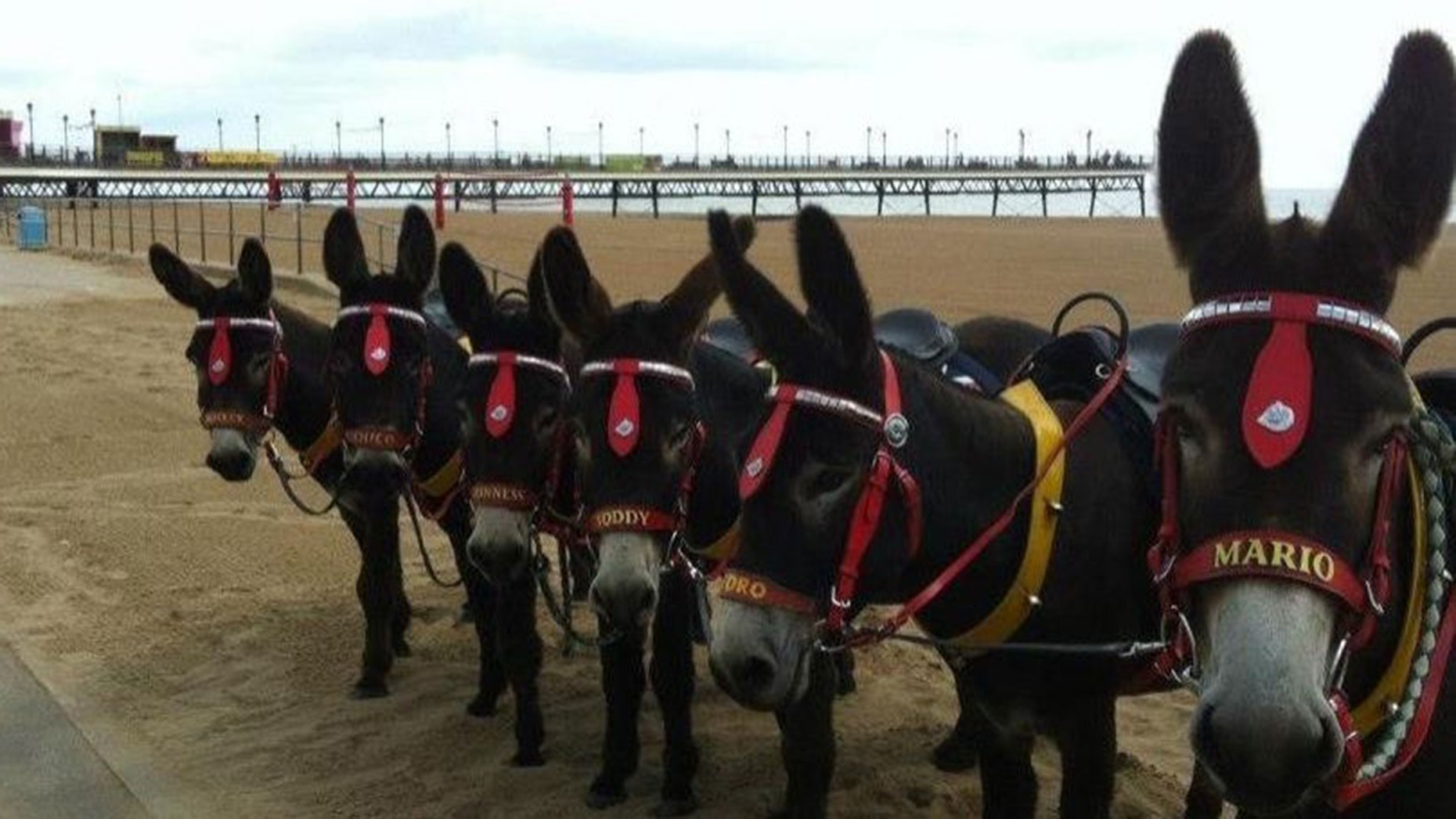 A family who have operated donkeys on Skegness beach for three generations are just days away from ending their 100-year-old tradition.
John Nuttall says the COVID-19 outbreak will put him out of business after he received little help from the government or his local councils.
The Nuttalls have operated donkeys on the east coast since the First World War.
But social distancing measures mean Mr Nuttall is unable to take his 75 donkeys out to work on the Lincolnshire coast.
However, Mr Nuttall says he is still being charged for this season's beach rent and was even threatened with a summons before being offered three months grace.
In normal times Mr Nuttall's donkeys are a regular sight on Skegness beach, where visitors and their children enjoyed rides along the seafront.
They also rent space on nearby beaches in Ingoldmells and Cleethorpes.
Mr Nuttall is now weighing up whether or not to close down his business for good due to the financial pressures he is facing amid the pandemic.
In an emotional plea, Mr Nuttall said he could be forced to close as soon as the end of June unless he gets more help.
Many of the workers who look after his animals have offered to volunteer for free, but Mr Nuttall says he just can't afford to feed all his donkeys while the beaches are closed to him.
Mr Nuttall said: "I just cannot pay all this rent on top of feeding my animals.
"One more month to go and then I will decide on whether or not I carry three generations of donkey work on.
"It's been a tough time for us and everyone else, I can't get help from the council or government.
"The council's still sending me invoices for this year's beach rent and threatened to issue summons, although after a phone call they have put it on hold, but it still looks like we have to pay even with no venue to work."
Mr Nuttall said he cannot afford to keep the animals if no one is paying for his services and he is not the only donkey operator in this difficult situation.
"I will have to decide soon whether or not I have this winter's feed done, because I just cannot afford to keep animals without them earning," Mr Nuttall added.
"I can assure you the council wants their money – and it's not hundreds, it's thousands, along with public liability insurance, trucks insurance and tax. It amounts to a lot of money."
Mr Nuttall says East Lindsey District Council, responsible for the pitch in Skegness, are now looking into the matter, but any rent will only be deferred. He hopes the council in Cleethorpes will follow.
A fundraiser has been set up for the donkeys in an attempt to keep the business going, with over £2,000 raised so far.