June 3, 2020 9.58 am
This story is over 40 months old
How Lincoln market traders are coping during lockdown
They have gained some customers fed up with supermarkets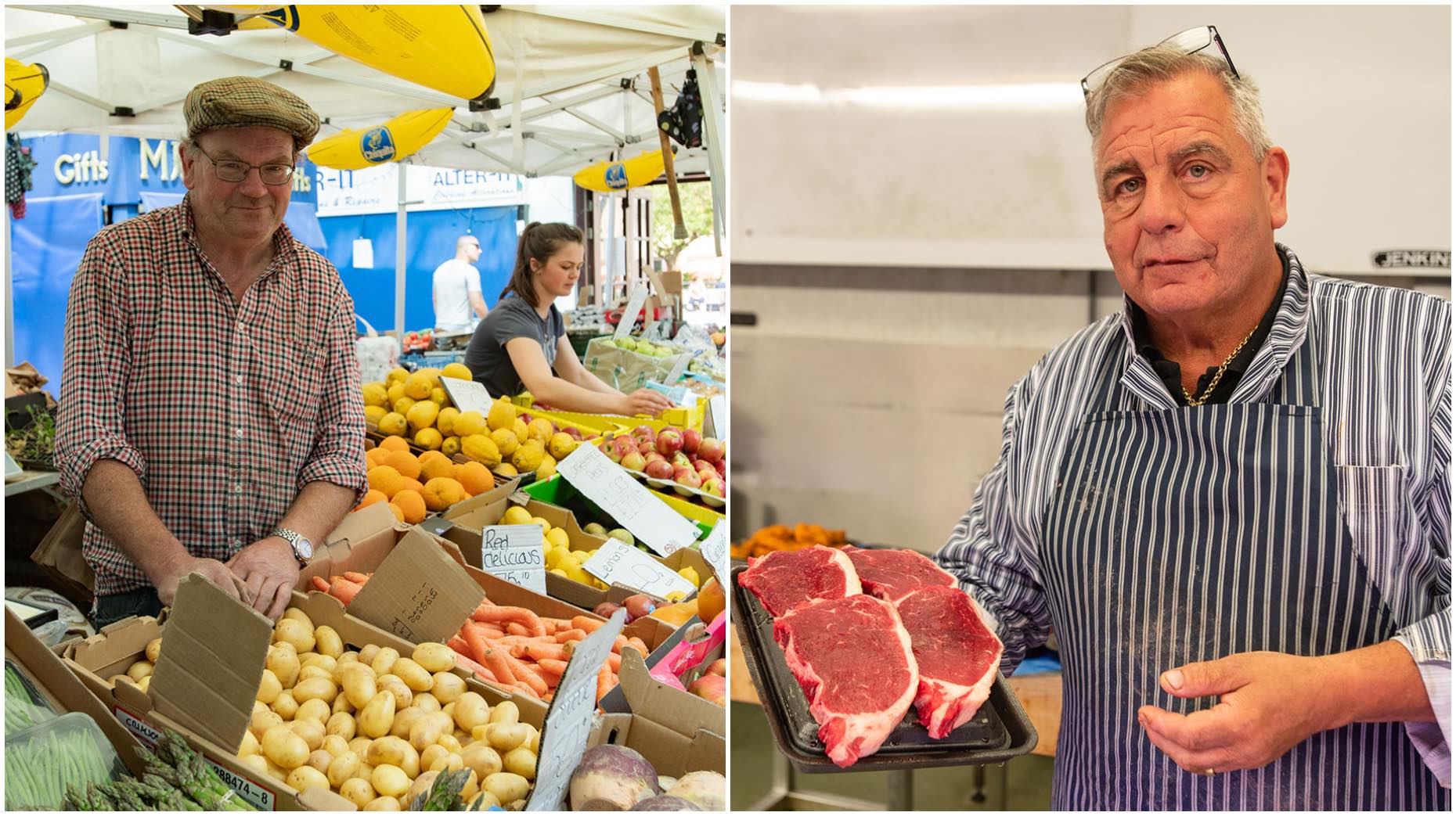 Two traders who have continued to operate at Lincoln's indoor market during the coronavirus crisis have spoken out about how lockdown has affected their livelihoods.
Lincoln Central Market in City Square was quiet on Tuesday morning, with only S Sharpe & Daughter fruit and veg stall and David Jenkins Meats open, which they said has mainly been the case since lockdown began.
A fishmonger at the market has also been working a few days a week during lockdown. Several other traders are expected to return on Monday, June 15.
Steve Sharpe has been running a fruit and veg stall in Lincoln for over 30 years, starting as a Co-op tenant in the former outdoor market before moving to the Central Market on City Square around four years ago.
The stall has been running 8am-4pm Monday to Friday since lockdown began. Steve also started offering home deliveries via the stall's Facebook page, which has been successful and he plans to continue doing.
However, due to the pandemic hitting in March during a peak time for the English vegetable season and issues getting produce over from Spain, it has taken a bit longer than normal to get some stock.
He told The Lincolnite: "Pre-lockdown there was a massive rush, but then after that it was like 'spot the person walking around here', it was like something out of a zombie film.
"We started to get more trade once people realised we were open, but not vast numbers. People are gradually returning, but it is not as busy as we would be at this time of year."
They have gained customers who were fed up queueing at supermarkets and he praised people's habits of shopping more locally — and hopes this continues once bigger places open back up again.
Looking ahead beyond lockdown, he said that he can't see much luck in the future due to a lack of investment in the market, which he believes should be a big food hall and made into a place that people want to come into.
Norman Lawmon, Manager at David Jenkins Meats in the market, said business is picking up again and offering an online service has proved a big success.
The business has seven shops, including the one in Lincoln, which is among their five Lincolnshire outlets.
Norman told The Lincolnite: "Since the pandemic hit us, it was very slow to start with. There is not much open nearby for people to come down for, so we struggled a bit, but then it was like Christmas and we couldn't cut the meat fast enough.
"We have picked up some customers from supermarkets. The footfall has been a bit lower, but people have spent more.
"I think people have realised what they've been missing. Supermarkets are easy, but more people have been encouraged to shop local and enjoyed the good service. Last week was very good and we are hoping we can keep all the new customers.
"We started doing business online via Facebook in March, which has been very good and we want to keep it going."
He added that the BBQ packs have been their biggest seller lately, while he plans to gradually open their hot food counter from Wednesday, June 3.