June 20, 2020 7.44 pm
This story is over 25 months old
Hundreds march for Black Lives Matter in second Lincoln protest
A peaceful event in Lincoln once again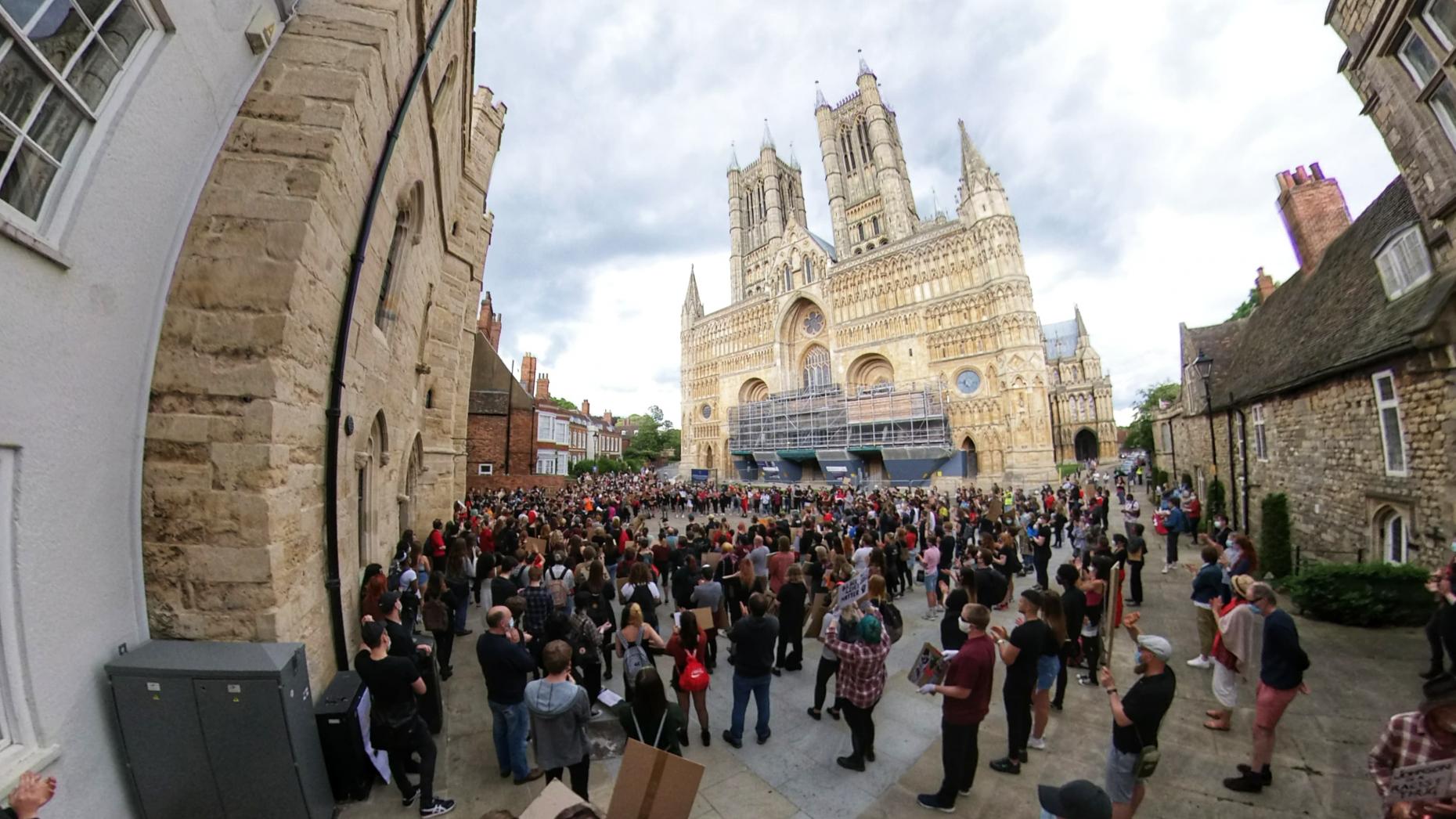 Hundreds of people joined the march for Lincoln's second Black Lives Matter protest on Saturday afternoon.
After the support behind the first protest on June 4, organisers decided to arrange a second march. Around 500 people attended on June 20.
Everyone met outside the University of Lincoln library at 5pm, before marching uphill to the cathedral, the same spot the first protest was held.
At the meeting point were floor markings to encourage social distancing, as well as PPE and signs for people who didn't have them.
Volunteers and stewards who organised the Cleethorpes event were also in attendance, helping to maintain order.
Veterans greeted the march next to the war memorial on the High Street, and gave a round of applause to those protesting.
The Lincoln City Centre Police said in a statement: "Nice to see the veterans at the war memorial stood clapping as the black lives matter protest went by this evening. Both groups were passionate and very civilised.
"The City of Lincoln really set an example to the rest of the country of what a peaceful protest looks like."
Chants of "Black Lives Matter," "we want change" and "no justice, no peace" rang out through the centre of the city.
When everyone arrived at the cathedral, Leonard Chatonzwa once again led proceedings with rallying cries and thank you messages.
Speeches were given by people from a range of ages within the black community, but the main topic was one of unity and togetherness.
There was a touching moment when everyone joined in to wave their arms and sing along to 'This Little Light Of Mine'.
You can watch our full livestream of the event here:
Here is the full photo gallery from the event: