June 29, 2020 2.35 pm
This story is over 41 months old
Ice cream parlour scoops up Lincoln village tea room
It will also sell tasty dog treats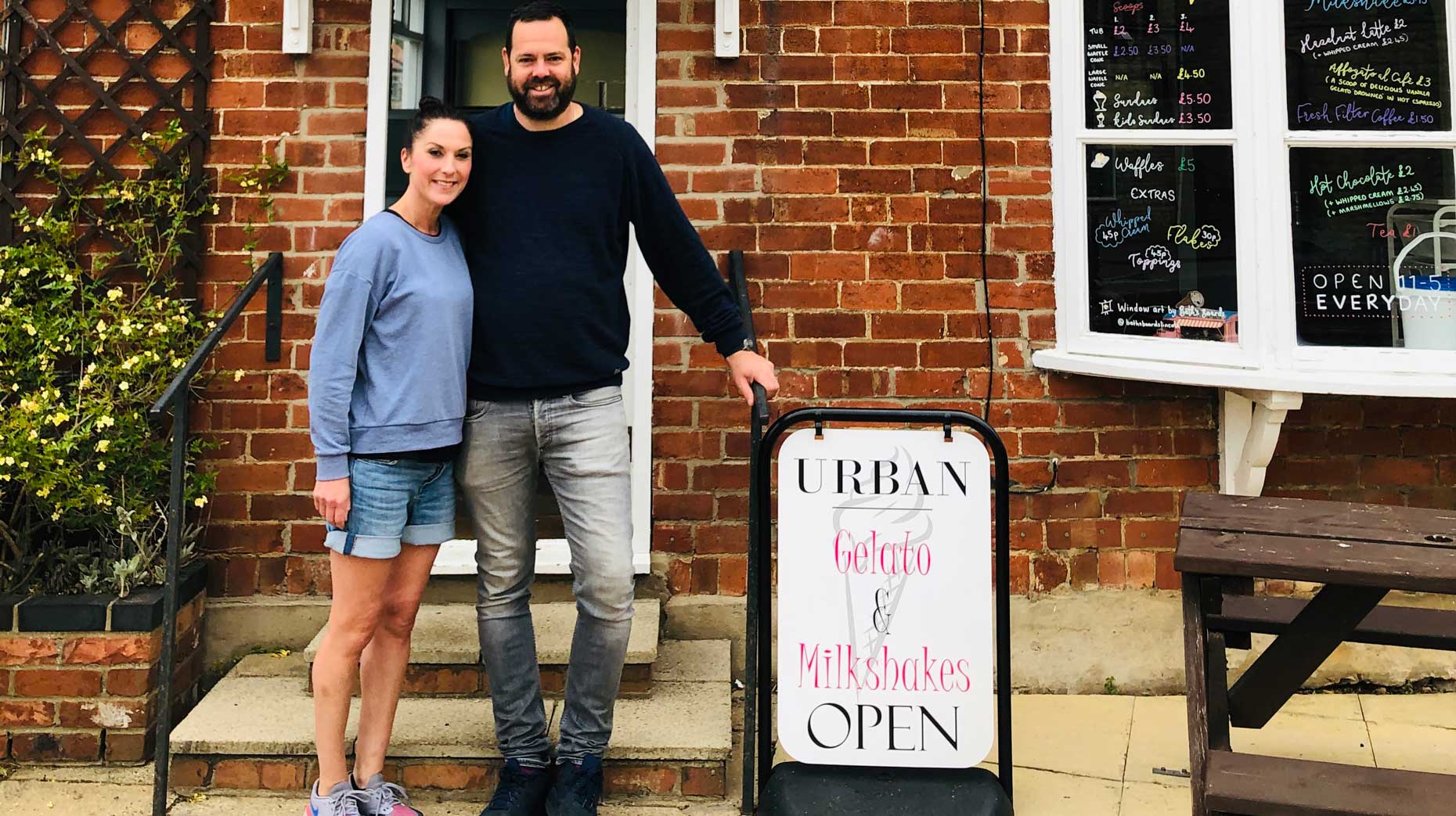 A salon owner in a village near Lincoln is opening an ice cream parlour in a former tea room after the success of his lockdown project.
Local businessman Luke Daniels, owner of Urban Angels in at Courtyard Mews on Grantham Road in Navenby, was forced to close when lockdown started.
But then he opened Urban Gelato & Milkshakes inside the salon in May as an alternative way to survive during lockdown.
It was such a big success that, when the opportunity came up to move into a building on Navenby High Street, which was formerly occupied by The Cottage Tea Rooms for 10 years, he took it on a 10-year lease with his partner Emma Smith.
Urban Gelato & Milkshakes opened in its new location at 11am on Monday, June 29 after an initial investment of £60,000. This will move to £100,000 as the expansion continues and it will create around 10 jobs. 
It will sell over 20 flavours of artisan fresh gelato including vegan, and even marmite, three fresh sorbets (lemon, mango and pineapple), warm Belgian waffles topped with gelato and fresh fruit, and sundaes.
Dogs can enjoy treats at the parlour too such as peanut butter crunch with ripe bananas, yoghurt and a gravy bone flake.
Luke told The Lincolnite : "It's fantastic and something we never envisaged we would be doing. At the start of lockdown we never even thought we'd be selling ice cream, but it grew and grew with more flavours and it's been a big success."
In September, Luke plans utilise both floors and move the Gelato section to the other side of the building with a serving hatch.
The move and marketing were a big team effort involving local businesses – Mindy Arora at Arora Marketing, Sam Mcintosh at SGM Construction, Ed Lees at Cook & Sleep and GRS Signs.
The main area will become a tea room/coffee house, serving Navenby breakfasts, with locally sourced ingredients, New York deli style sandwiches, homemade soup, cakes, afternoon tea and more on a simple and fresh menu.
He added: "I think it's important to keep the tea room element as the tea room belongs to the village and myself and Emma will be the custodians for the next 10 years. We will let the village decide the tea room's name."
Urban Angels
Luke will reopen his salon Urban Angels on July 4 and he said the recent government announcement came at the right time for the industry.
The salon is currently being sanitised and it will have clear barriers between clients and styling stations.
Staff will wear face shield and if customers want to, there will also be masks available for them, but this will not be compulsory.
In addition to hand sanitising stations, there will also be extra seating outside for any customers waiting. Door handles, lights and toilet flushes will be sanitised every 10 minutes.
Luke said: "I am really looking forward to getting back to work at the salon and my team coming back together again to get a slight bit of normality back to people."