June 16, 2020 1.48 pm
This story is over 25 months old
Lincoln bus users welcome compulsory face masks
Some said they felt safer wearing a mask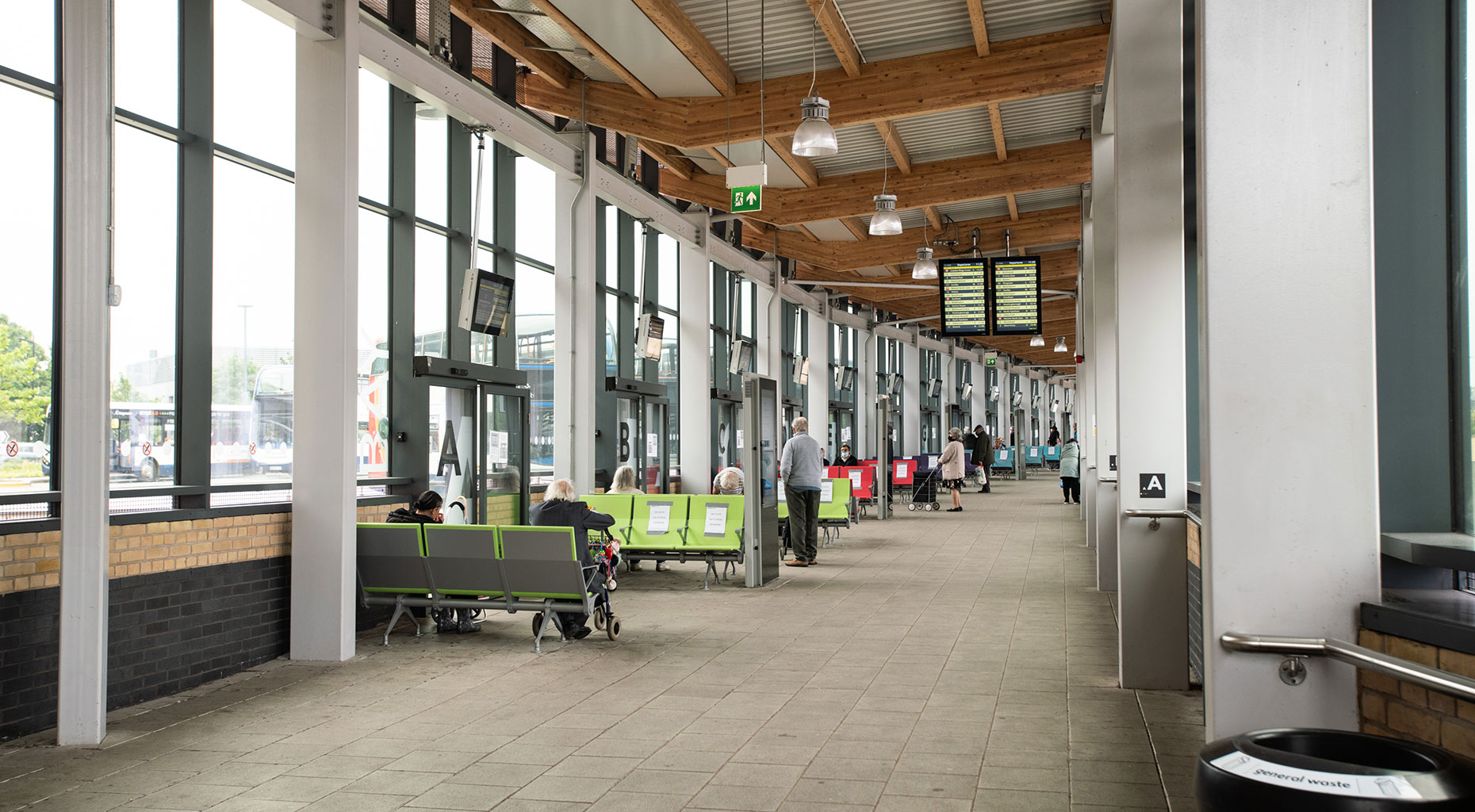 Lincoln bus users have welcomed compulsory face masks on public transport to stop the spread of coronavirus.
The government asked transport operators in England to make wearing face coverings a requirement of using public transport from Monday, June 15.
There are some exemptions, including a child under the age of 11, an employee of the transport operator at work, and if you have a physical or mental illness or impairment, or a disability that means you cannot put on, wear or remove a face covering – click here to see the full list of exemptions.
The Lincolnite spoke to people at Lincoln Central Bus Station on Tuesday morning to find out their views on the new ruling.
Matilda Hudson, 16, said: "I think it's good as it is making people more aware of social distancing and making them take coronavirus more seriously."
James Bembridge, 20, from Scampton also believes the new rule is helping to stop the spread of COVID-19.
However, he said it was quite scary when he was the only one of three passengers on a bus from Lincoln to Scampton on Tuesday afternoon, although the other two may have had exemptions.
Kelly Holdich, 42, from Lincoln said: "I think it's obviously a good idea and is good for safety, but I hope this is all over soon. If it makes us able to go out and do a bit more, then I am happy to wear a mask."
Jill Wilson, 78, from North Hykeham thinks it is a great and sensible idea and has been pleased to see so many people in masks at the bus station.
Mike Chester, 69, said he is happy with the new rule and thinks it has made the situation a lot safer, especially for those that are vulnerable.
Kathleen Smith, 67, from North Hykeham wasn't wearing a mask and explained this is because she is exempt due to having asthma and COPD.
She said: "It is good that they've brought the ruling in and it will make a difference and also help protect the drivers."
The government also advises to wear a face covering in other enclosed spaces where it is difficult to maintain social distancing, such as in stations, interchanges, ports and airports, and in taxis and private hire vehicles.
People should also not use medical grade PPE masks to ensure these remain available for frontline staff.