June 10, 2020 2.00 pm
This story is over 18 months old
Lincolnshire council leaders' fears over Grantham Hospital changes
Few issues were "as vital as the need for 24-7 urgent care services"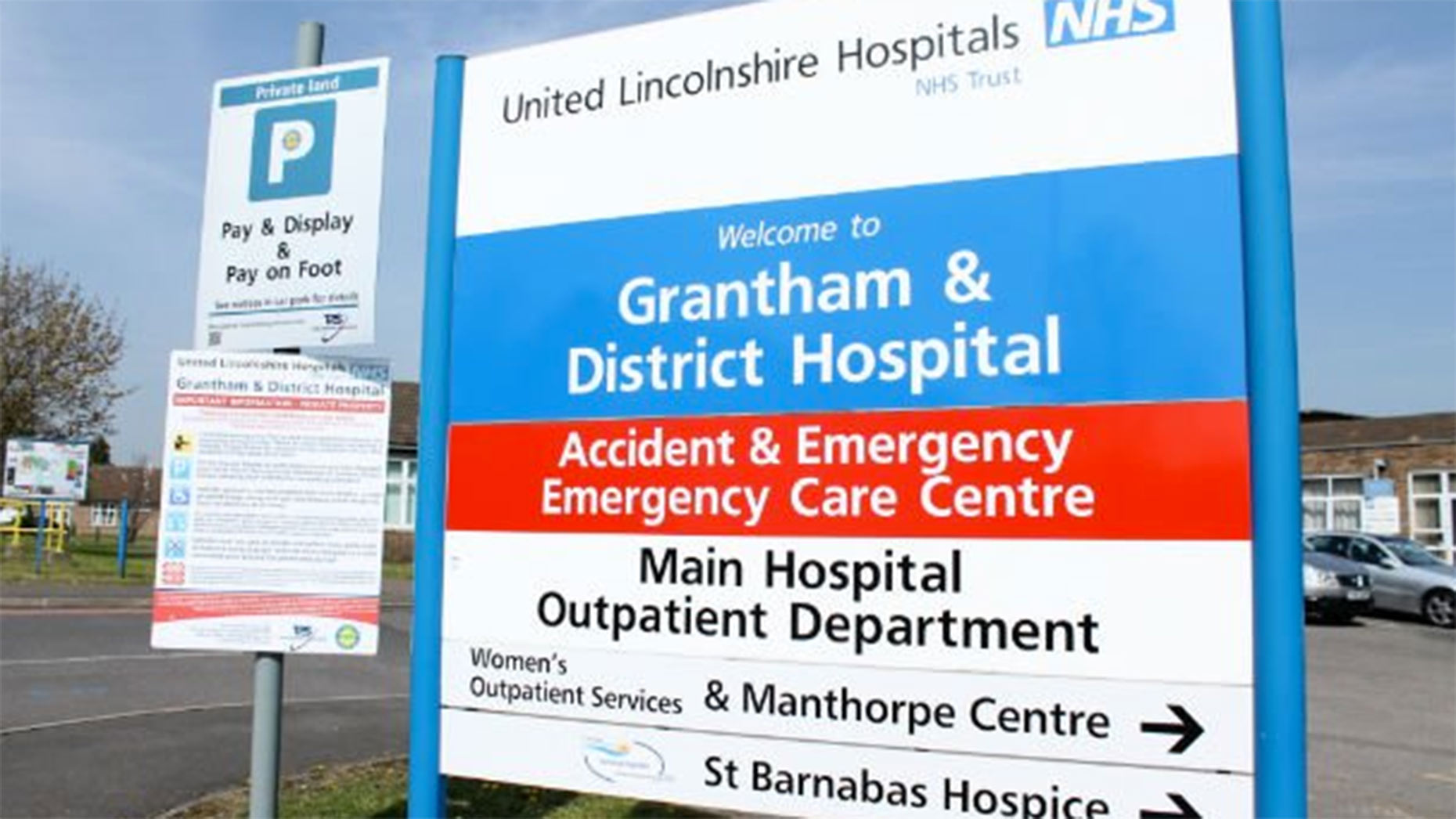 Lincolnshire council leaders remain "concerned" and "unconvinced" by hospital bosses' plans to turn parts of Grantham Hospital into a "COVID-free site – including a downgrade of the A&E department.
United Lincolnshire Hospitals Trust plans to see A&E and  non-elective patients turned away from the site to other hospitals.
Instead, elective surgery and day cases such as chemotherapy patients would be taken from Pilgrim and Lincoln hospitals and transferred to Grantham.
The only non COVID-free zones would be an urgent treatment centre in place of the A&E and an ambulatory care department.
Bosses say the plans will be temporary, starting from June 22, but carrying on until "at least March 31, 2021".
Lincolnshire County Council leader Martin Hill said while the authority  appreciated the reasons, it was "concerned about the removal of overnight beds… even on a temporary basis."
"This takes away the ability for people to be observed, for example after a stroke, or recuperation at Grantham – it would appear this would now have to happen in Lincoln or Boston.
"In the same vein, by replacing the accident and emergency unit… anyone with anything other than a minor injury who needed to remain overnight would have to travel an hour away to Lincoln.
"When we are being urged not to take unnecessary journeys, we do not consider this to be an acceptable situation."
He welcomed the hospital opening for 24 hours and taking the lead on cancer treatment.
However, he said: "As the more complex operations require longer stays, they will still have to take place in Lincoln.
"This will mean the majority of the 110 beds in Grantham will remain unused."
Councillor Hill questioned how money being given to the trust to write off debt to help respond to the crisis would be used.
Leader of South Kesteven District Council Kelham Cooke said few issues were "as vital as the need for 24-7 urgent care services".
"Grantham is growing, and as a council we are encouraging and supporting growth that develops our communities in a dynamic but sustainable way.
"It is, therefore, imperative that we have a health service provision that supports our existing and expanding communities and provides the high-quality, accessible health care our residents rightly demand and deserve."
He again welcomed the provision of cancer care and elective surgeries, but said plans needed to "reflect future needs".
He said he was "not convinced this is the case" and said he would be working with MPs to scrutinise the proposals.