June 11, 2020 11.03 am
This story is over 25 months old
Mental health survivor helps others with seafront notes
A message of support for mental health sufferers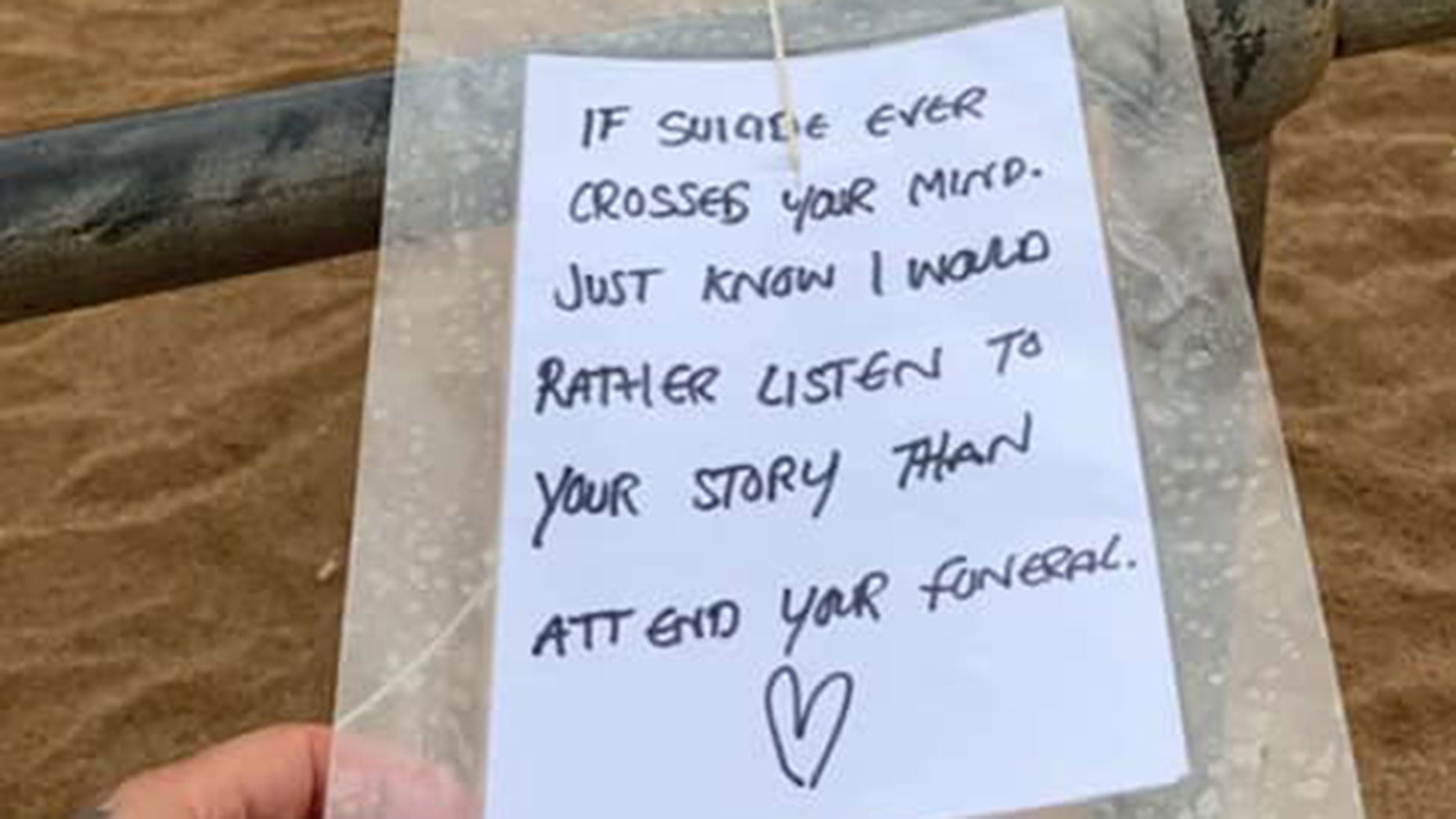 A Skegness resident who overcame poor mental health and a suicide attempt has spread a positive message across the seafront to help others.
Ollie Beeby, a 24 year old security worker, came up with the idea to scatter this supportive message across Skegness seafront after remembering his own experiences.
The notes read: "If suicide ever crosses your mind, just know I would rather listen to your story than attend your funeral."
Ollie told Lincolnshire Reporter that the difficulty of current times helped inspire his decision.
"I was scrolling through Facebook and saw a similar picture someone had posted, it was on top of a bridge.
"I just thought to myself, 'if only there was more of this posted around', maybe I could save a life, especially in this hard time."
The little notes can be seen from north parade down to south parade on the Skegness seafront, a prominent are for walkers in the area.