June 11, 2020 10.02 am
This story is over 41 months old
Social bubbles are a good move but not a "free-for-all", say health bosses
The rules will allow two single adult households to act as one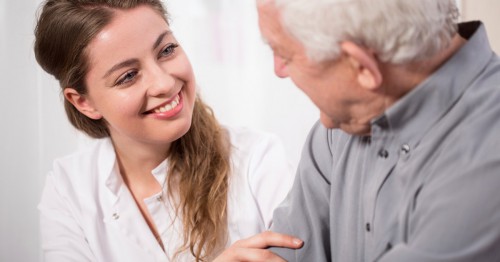 Lincolnshire health bosses said plans for new "social bubbles" to tackle loneliness during the coronavirus pandemic are a good move, but "not a free-for-all".
Prime Minister Boris Johnson announced the move which will allow two single adult households, including those with children under the age of 19, to act as one.
Deputy director of public health at Lincolnshire County Council Tony McGinty said: "This targeted approach to trying to help those people who are really isolated so living on their own or living on their own with with young children is a good move around trying to keep us safe, be proportionate, but also start trying to find some relief to people who are struggling."
Under the new rules, the social bubble will enable those taking part to meet indoors, but is only allowed to apply to two single adult households, and cannot be switched or changed between multiple groups.
If one of the people in those "bubbles" gets coronavirus, both must self-isolate and get tested as usual.
Mr McGinty said he hoped people would be "really positive" about the move, however, he added: "I hope that people will make sure they understand the rules and follow them, because this isn't, this isn't a free for all.
"We're still not ready to go really, really freely  with households mingling with each other, but we really do want people who are struggling on their own to to be able to get some benefit out of this."