June 9, 2020 4.00 pm
This story is over 25 months old
Socially distanced Burger King reopens in Lincoln
A new COVID-19 look for Burger King upon return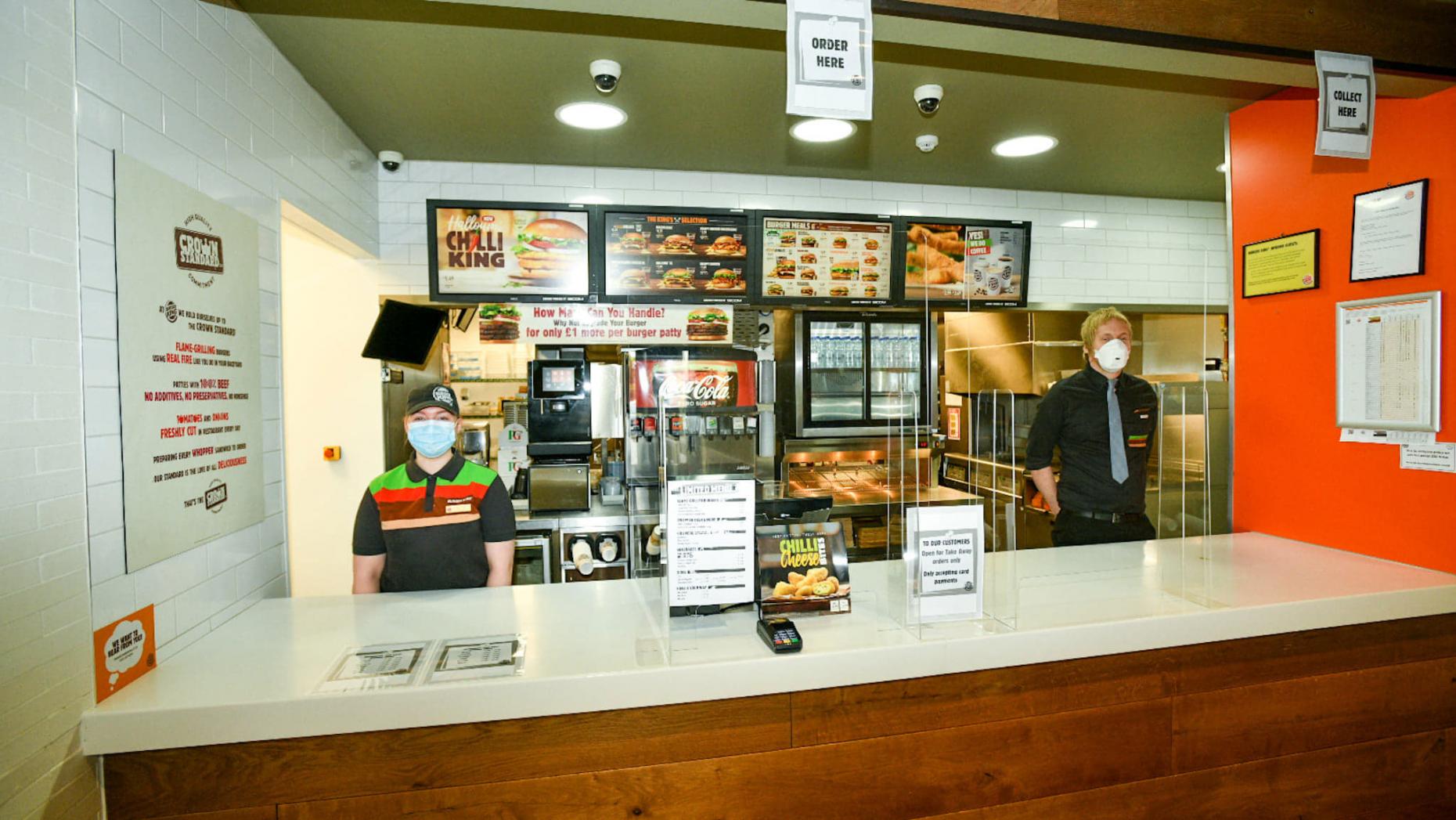 The first Burger King store in Lincoln reopened its doors on Tuesday, with strict social distancing rules in place.
The Thorpe on the Hill branch on the A46 was the only store in Lincoln to announce its return, as the fast food chain aim to open 40 restaurants a week.
Six of the store's eleven staff are back at work in-house, while the chain prepare for a delivery service to launch next week.
The branch has been closed since March 24, but reopened at 3pm  June 9, before a more structured opening times between 11am-7pm from Wednesday.
Depending on demand, the store could stay open until later in future, but the opening times are set for now.
Burger King has adopted plenty of measures to prevent the spread of COVID-19, including floor markings and one-way systems.
There are also waiting bays for staff to stand in while others are washing their hands, to ensure that the 2m distance is upheld at all times.
Once customers get to the till, they will order one at a time and stand at a marked section to wait for their food.
Staff will be wearing masks and disposable gloves, as well as serving from behind perspex screens.
Workers will also have their temperature taken at the start of a shift, to ensure none are showing coronavirus symptoms.
A designated area has been sectioned off by the entrance of Burger King to allow for socially distanced queues.
The store reopened with a limited menu and encouragement of using contactless payment to process orders.
Store manager Robin Morris is confident that business will thrive once everything is underway.
"Us being the only store in Lincoln open will be a factor, as well as the delivery service reaching areas that aren't usually available."
Deliveries will be available in a potential 4.5 mile radius, aiming to reach most of Hykeham and Witham St Hughs.