June 16, 2020 1.41 pm
This story is over 18 months old
Two counter-protesters charged with assaulting police at Cleethorpes BLM march
They will appear in court in July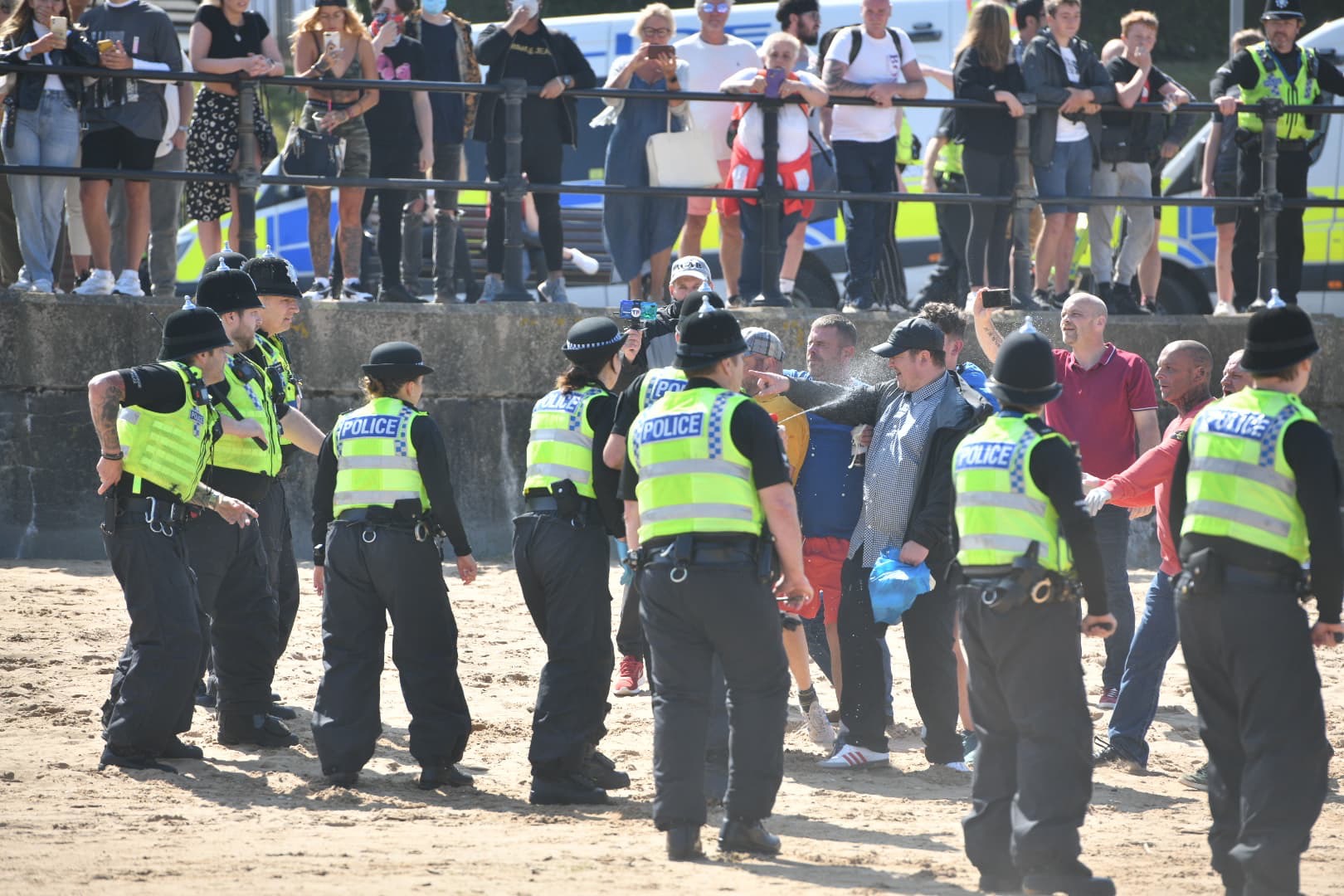 Two men have been named and charged after police officers were assaulted at the Black Lives Matter march in Cleethorpes on Saturday.
Hundreds gathered for the protest on June 13, which was organised by Black Lives Matter Lincolnshire. Humberside Police said it was largely peaceful, but a small group of people not protesting decided to use it as an opportunity to behave "inappropriately, threatening and assaulting officers".
Officers had to keep away an opposing smaller group which chanted "all lives matter" and even had to pepper-spray them to break them up and get them to back off. Another was spotted throwing eggs at crowds.
Two people were arrested on suspicion of assaulting a police officer and have now been charged.
John Souter, 53, of Harrington Street in Cleethorpes, has been charged with two counts of assaulting a police officer.
Lee Sanderson, 47, of Fairway, Waltham, is also charged with assaulting a police officer and using threatening or abusive words or behaviour.
Both men have been bailed to appear before Grimsby Magistrates Court on Monday, July 20.
Humberside Police said no other arrests were made on Saturday, but the force have received reports of incidents linked to the protest which are being fully investigated.
Police are appealing for anyone with information or footage of any such incidents to contact them via 101.
Meanwhile, Grimsby Town FC condemned the behaviour of "certain individuals wearing the club's shirts and chanting songs associated with the club" whilst opposing the Black Lives Matter march.
A Grimsby comedian slammed the thuggish behaviour he witnessed, while there have also been reports of other trouble on Saturday including alleged assaults, but this has not been confirmed.