June 8, 2020 5.10 pm
This story is over 25 months old
You'll be able to Mayflower-go-round in Boston with new memorial
Marking the 400th anniversary of the Pilgrim Fathers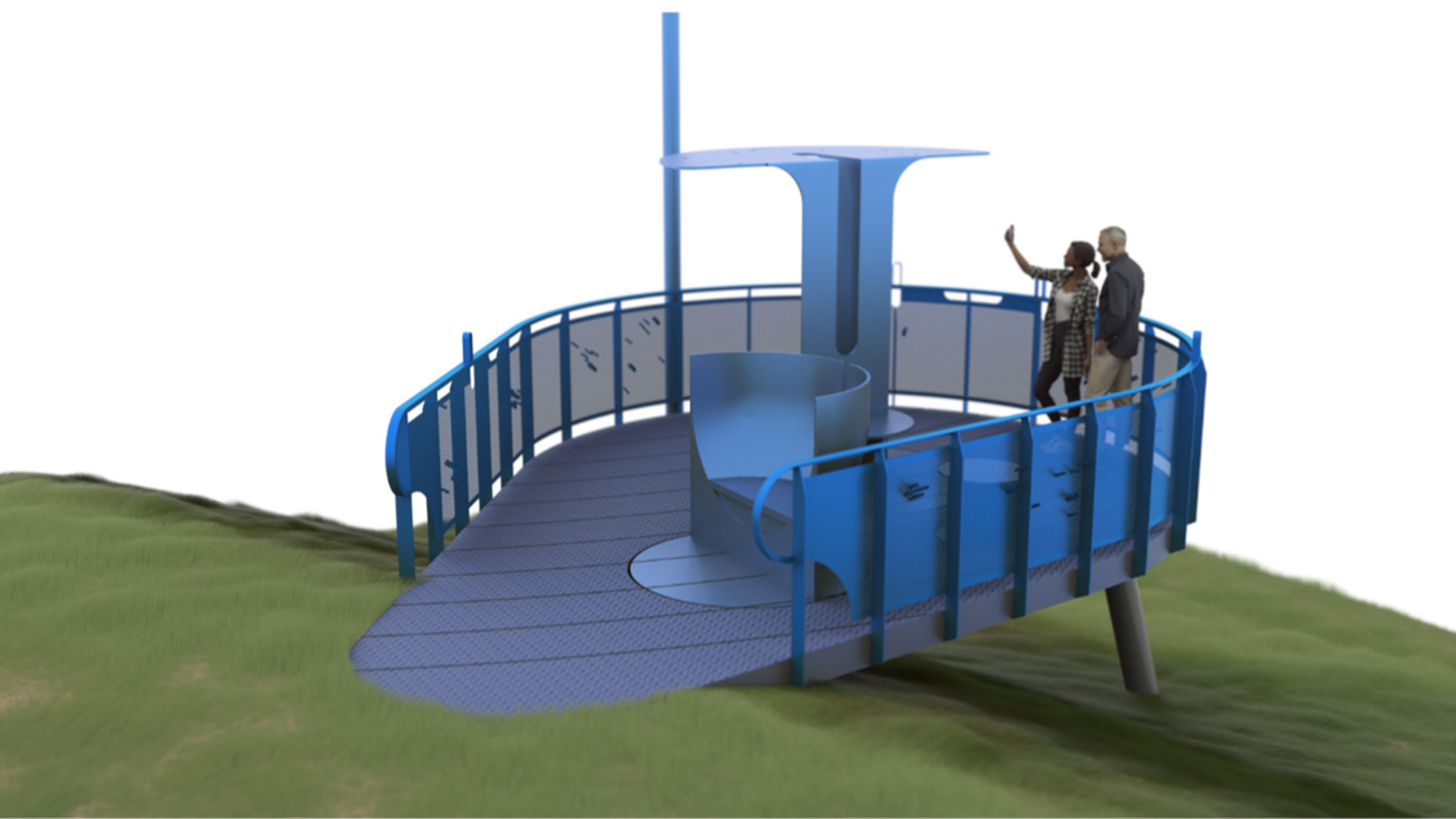 Waltzer-like rotating seating will form the centre point of a new artistic installation near Boston planned to celebrate the 400th anniversary of the Pilgrim Fathers sailing to America.
Lincolnshire County Council has applied to Boston Borough Council to install the new sculpture on the River Haven coastal footpath in Fishtoft as part of the programme of celebrations.
The design was chosen following a competition in 2018.
The structure will feature a 5m deck, and will be inscribed with symbols of maritime navigation, constellations.
People can turn the seats to look out at a variety of views and to create shelter from the weather.
An attached "mast" will act similar to a sun dial.
Boston leaders are keen to celebrate the town's connection with the Pilgrim Fathers – though others debate the strength of the link.
The connection comes from an event in 1607 when a group of men, women and children planning to leave the English Church and escape to Holland were arrested after the captain of the ship betrayed them.
The prisoners stayed for around a month in the town's cells before being sent home, but several were sent to the higher court in Lincoln.
It is believed several of those who later made a more successful journey to Holland went on to make the voyage to America.
However, the group is debatably a precursor to a stronger link to the Puritan emigrants in the 1630s, including St Botolph's Church minister John Cotton and poet Anne Hutchinson.
This group is the one which landed in America and named their new settlement after their home town – Boston.