July 9, 2020 10.56 am
This story is over 24 months old
Lincoln reacts to 2020 Christmas Market COVID-19 cancellation
People are disappointed but not surprised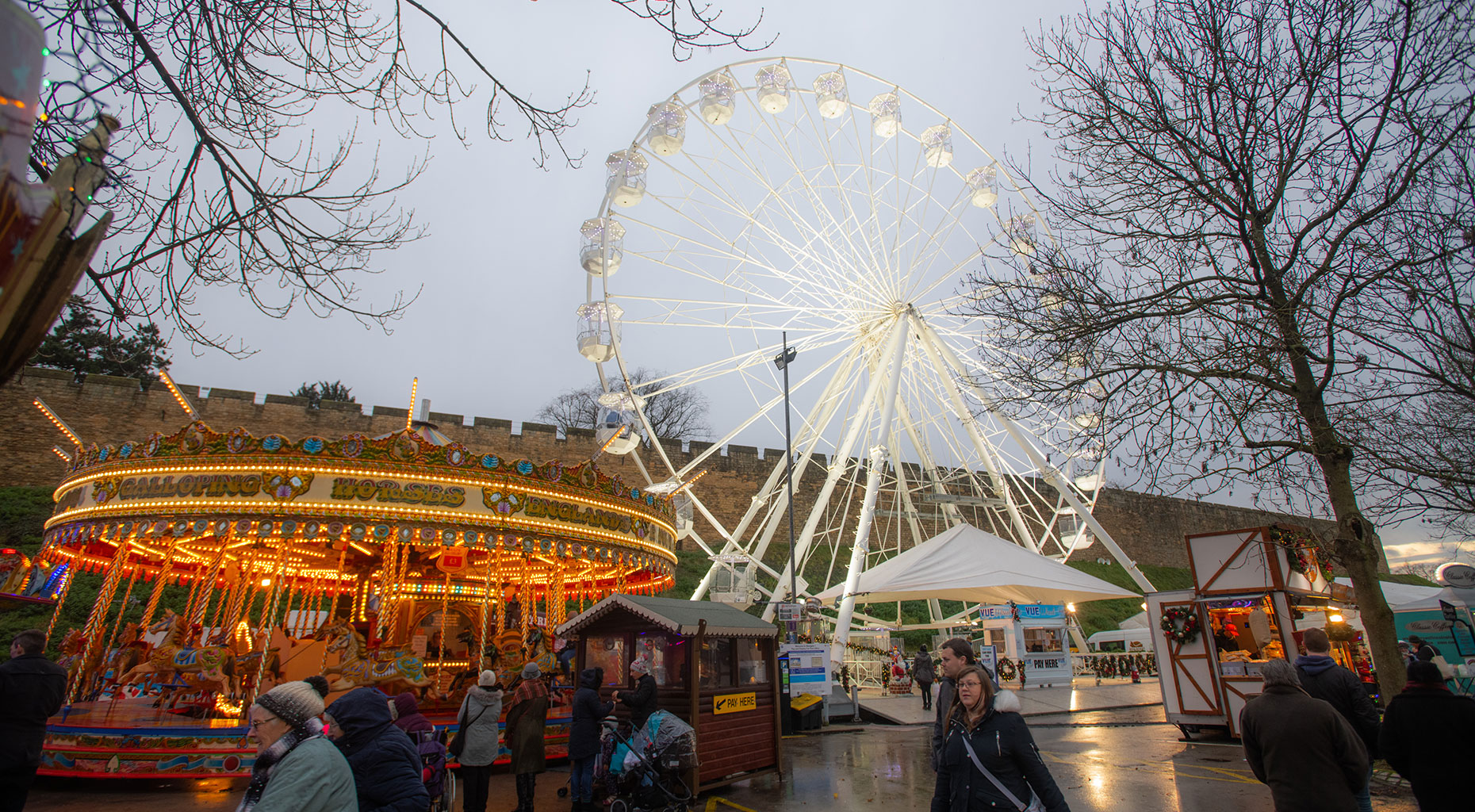 From claims that Christmas has been cancelled to sympathy for local traders, here's how Lincoln responded to the city's biggest event being cancelled.
City of Lincoln council made the decision to cancel the Christmas Market this year due to COVID-19 fears, and Lincolnshire residents have had their say on the decision.
It is the third time the market has been cancelled since it began in 1982, and commenters were quick to refer to the previous snow-related cancellations.
Adie Dobson said: "Makes a change from it being chance of snow I suppose."
Daniel Marsland commented: "It has to be either snow, pestilence or a plague of biblical proportions for the world famous Lincoln Christmas Market to be cancelled."
There was obvious disappointment at the news, with some even saying coronavirus is cancelling Christmas this year.
"They can take what they want, but they can't take Christmas," says Danielle Smith.
Emma Abbott hinted that if ever there was a year for Christmas to be cancelled, it was 2020.
"Christmas might as well be cancelled, pretty much everything else is!"
While it may have come as a shock to some, there were plenty that saw this decision coming.
County councillor responsible for economy, Colin Davie, tweeted to say: "A sad announcement and a great loss from this years event calendar, but understandable when there is no insurance cover to protect organisers from a new COVID-19 outbreak that forces a last minute cancellation."
Katrina Pierce, development manager at the Federation of small businesses in Lincolnshire, said: "At a time when these businesses, and of course the many independent traders who make the market such a success, need a boost to their income more than ever this has come as a real blow.
"The market provides an enormous boost to Lincoln's visitor economy and I know this will be devastating news to all those businesses in the Bailgate, on Steep Hill and The Strait.
"However, the organisers have ultimately made the right decision given the ongoing threat to public health and there is still no guarantee that mass gatherings of any kind will be allowed even by December."
Becky Marris commented saying: "Best to be safe rather than sorry, as people come from all over the world for it, very sensible."
John Alex Rouse added: "Sad, but understandable and the right decision. Feel really sorry for the small traders in the city, surely there must be some support for them to save a lot from going under."
There were some people who looked on the bright side of the event not going ahead.
Amy Wagstaff said: "At least parking will be better!"