July 23, 2020 4.12 pm
This story is over 40 months old
Lincoln retailers ready for compulsory face coverings
Everyone has to wear a mask in shops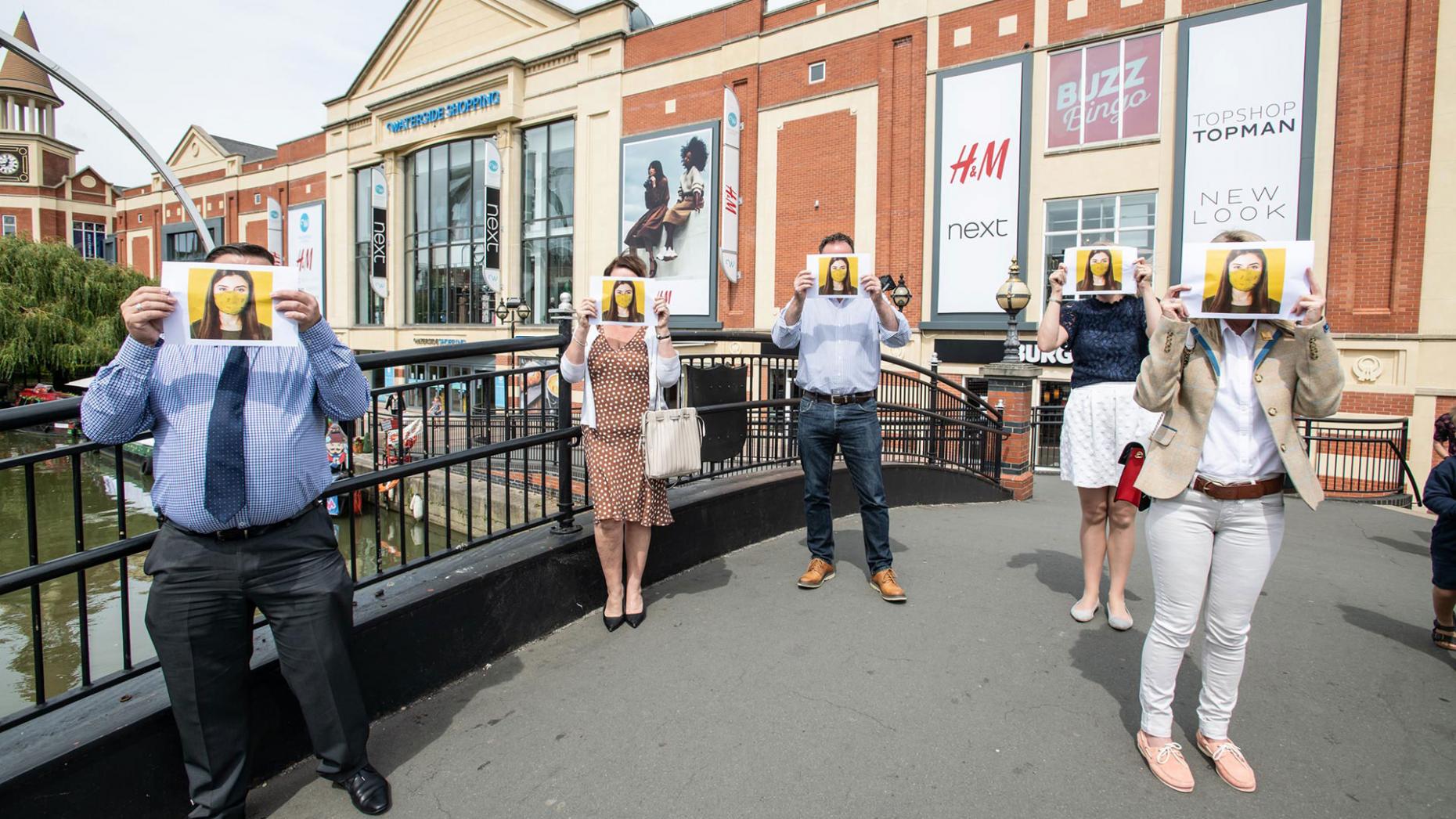 Wearing face coverings in shops will become compulsory from Friday, and Lincoln's retail sector is prepared for the 'new normal'.
As of Friday, July 24, face masks will be mandatory in shops, with failure to comply resulting in a potential £100 fine.
The Lincolnite spoke to some of the city's retail managers about the preparations for the face covering rule and how ready Lincoln was.
Dean Cross, general manager at Waterside Shopping Centre, said: "Retailers at Waterside are ready for the start, the vast majority are doing a great job encouraging face masks by getting staff to wear PPE themselves."
A big question that has been asked since the rule was announced, is how it will be enforced.
Chief executive of Lincoln BIG, Sarah Loftus, trusts people to follow the rules without the need for enforcement.
"We are relying on people to be compliant, we believe that people in Lincoln are conscious and want to do the best thing by others.
"We want to encourage, not enforce."
Val Johnson, manager at St Marks Shopping Centre, thinks it will just be a case of becoming accustomed to wearing masks.
"We as a country are typically very self-conscious. Once more and more people are spotted wearing masks in public, others will feel comfortable enough to do that too."
Laura Dunne from Lincolnshire Co-op, who is leading the regeneration of Cornhill Quarter, believes wearing masks will be second nature to us eventually.
"I think people will just need time to adapt, soon enough it will become the next fashion accessory."
Richard Baxter, operations manager at Lincoln BIG, said that we're still learning how to live in the new normal.
"Everything, including the face masks, has been new. There's nothing from history that could have prepared us for how to cope with COVID-19.
"We want people to be proud of being safe in Lincoln."
Lincoln Business Improvement Group is trying to incentivise wearing a face mask by running a prize draw for some limited edition Lincoln Imp Trail face masks.
Shoppers in Lincoln city centre on Friday, the day the rules for face masks comes into force, could be in with a chance of winning one of these 'golden face coverings'.
100 of the masks will be scattered around shops, with anyone who buys something eligible to win one.
Unfortunately, these masks won't be ready until tomorrow (Friday), so the alternative for a photo opportunity was to show what they would look like on a sheet of paper.
There will be exemptions to the face mask rule, with people being eligible not to wear one if any of the following applies to them:
You are a child under the age of 11
If you have a physical or mental illness that means you cannot wear a mask or that it would cause you severe distress
If you are with someone who requires lip reading to communicate
If you need to eat, drink, or take medication you can remove your mask
Face coverings are not compulsory in eating establishments like restaurants, bars and pubs.