July 10, 2020 1.00 pm
This story is over 24 months old
New street cafe rules "vital" in recovery from COVID-19
Move to make it easier for business to expand outside areas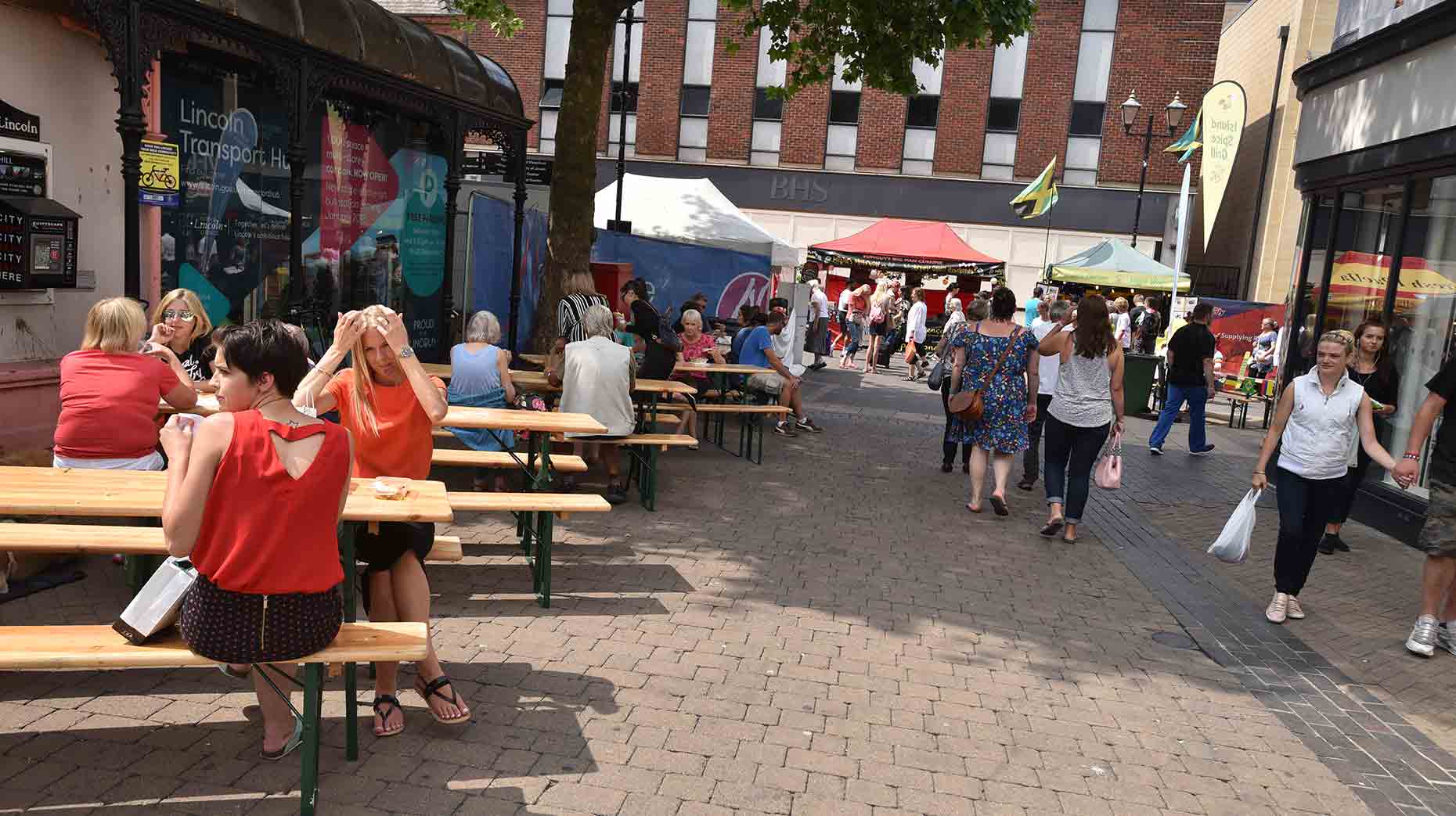 New legislation that allows restaurants to set up on pavements will be "vital" to the helping rebuild business in the city centre.
City of Lincoln Council leaders have voted to take control of the new rules which, when they are approved by government, will attempt to streamline the ability of businesses to get licences to place furniture on the footpath outside their premises.
The move is one of the measures from central government hoping to help kickstart the economy after the COVID-19 pandemic.
Strategic director Simon Walters said: "We see this tool as being vital in how we regulate those businesses coming back on stream.
"We want to make sure this is as flexible as possible but which is within the ethos we have created.
"People are still a bit reluctant to meet and socialise inside, so this enables people to meet, buy a coffee, go for a drink and reinforce that sense of safety and community."
The new rules will temporarily give the function to district councils rather than Lincolnshire County Council, and the licences will last until September 2021.
This can include removable counters, stalls, tables, chairs, umbrellas, heating and more.
A decision can be made on the new licences within 10 working days of required information being provided – five days for consultation, five days for a decision.
Lincolnshire County Council offered to retain control of the measures on behalf of district councils, however, Lincoln leaders felt they were better placed to do so.
Councillor Bob Bushell said he was pleased the council was taking on responsibility.
"There doesn't seem to be any benefit to the county doing it, it's our area of expertise," he said.
Although there was originally a plan for a £100 fee for the new licences will be offered for free at this time.