July 13, 2020 5.17 pm
This story is over 24 months old
Work starts on electricity link from Denmark to Lincolnshire
It will deliver electricity from Denmark to Lincolnshire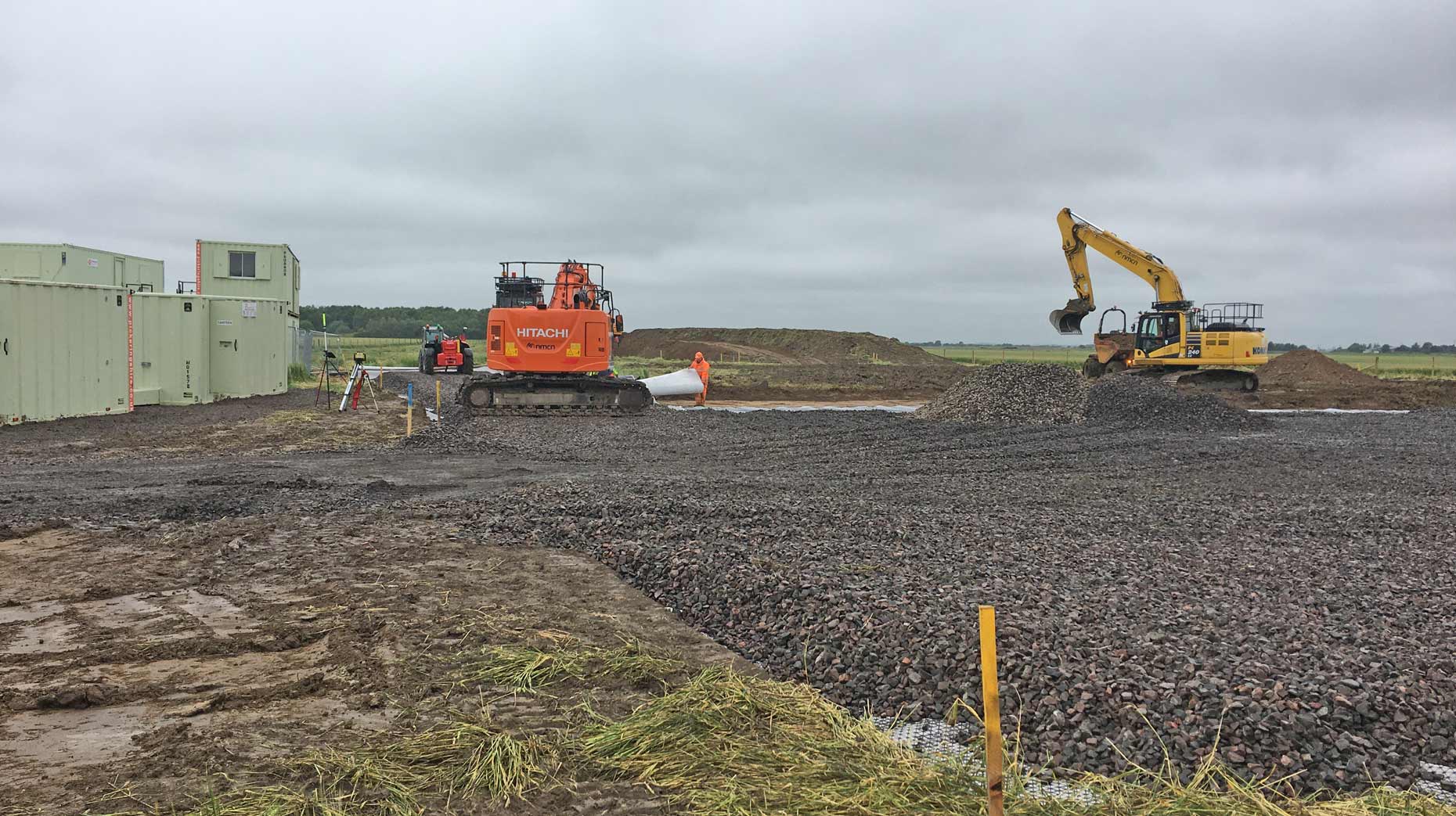 Work has begun on the construction of the world's largest electricity interconnector, which will bring power from Denmark to Lincolnshire.
Lat year, the government gave the green light for the electricity link, known as Viking Link, between the UK and Denmark to run through the county.
Councillors in East Lindsey raised concern over the proposed route and its impact on the Lincolnshire Wolds, with the authority rejecting the plan in May 2018, but they withdrew their opposition after Viking Link submitted an appeal.
The National Grid project will see a 473-mile long electricity connector between Bicker Fen near Boston and the substation Revising in southern Jutland in Denmark.
When complete it will be the longest in the world, stretching 765km subsea and onshore and allow clean energy to be shared from Lincolnshire to Denmark.
It will include about 40 miles of underground cables installed in four Lincolnshire districts in an effort to improve the UK's energy supply.
Siemens Energy Ltd was appointed to build the UK and Denmark converter stations on both ends of the interconnector link.
Initial groundwork with archaeological and ecological surveys, as well as water work studies, have already been completed.
Work started in July to build a new 2.4km long access road for the Bicker Fen converter station site.
The permanent road will take nine months to complete and will enable access for the major construction equipment to the convertor station.
It will also allow operational vehicles to access the site once the convertor station is completed in 2023.
The €2 billion subsea electricity cable will have the capacity to be able to supply renewable energy to power one and a half million UK homes.
Minister for Energy and Clean Growth, Kwasi Kwarteng, said: "This major construction project will put Lincolnshire firmly at the heart of our economic recovery.
"Not only will this scheme create local green-collar jobs across the county, but it will also bolster our energy security, reduce bills for consumers, and give our home-grown renewable generators a greater chance to export zero-carbon electricity around the world."
Matt Warman, MP for Boston & Skegness, said: "Reducing carbon emissions is one of the biggest challenges facing our world, and interconnectors play a critical role in the UK's transition to clean energy resources.
"It is great to hear that this project will create employment opportunities to the local community and look to procure products and services from local companies throughout the project."
Viking Link project is a joint venture between National Grid Ventures, part of National Grid, and the Danish electricity system owner and operator Energinet.