August 24, 2020 10.56 am
This story is over 39 months old
Lincolnshire boxer has street named after him
Boston celebrates local champ Callum Johnson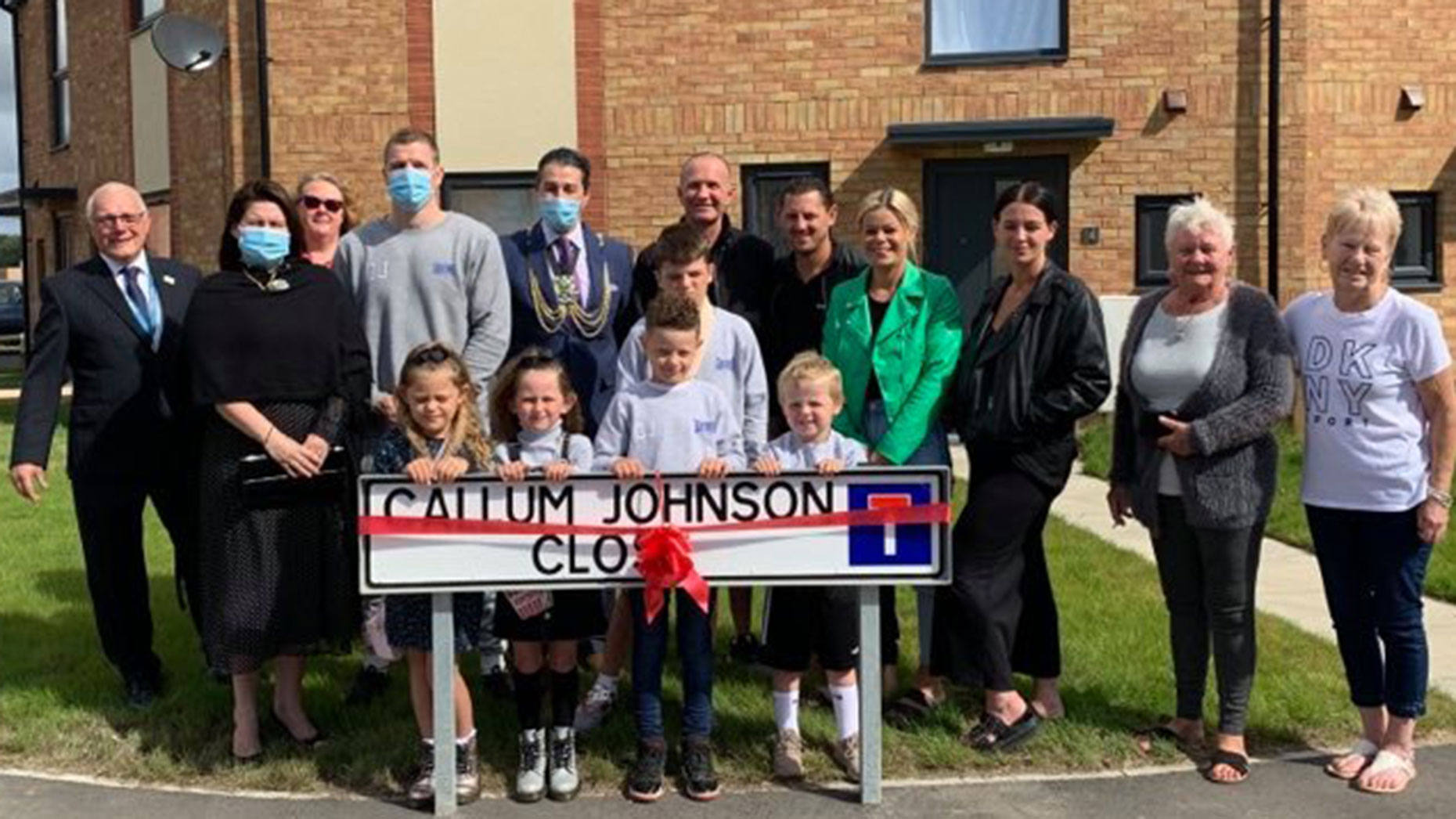 A local sporting hero from Boston who became a champion boxer has been honoured with a street named after himself on the estate he grew up.
Callum 'The One' Johnson is a professional boxer who has earned worldwide acclaim for his career so far.
He became Commonwealth light-heavyweight champion in 2016, British light-heavyweight champion in 2018, and won his latest fight in New York last year.
His career has been celebrated by his hometown community in Boston, with a street named after him in tribute.
'Callum Johnson Close' is part of a new housing development on the West Fenside Estate, and the sign was unveiled by Callum with his family and friends.
Callum said: "I've been lucky enough in my time to achieve some great things and see some amazing places and meet and mix with a lot of high profile people.
"Nothing really fazes me or I don't really think too much about a lot of things and maybe take a lot of things for granted.
"But I can honestly say I'm actually very happy, very proud and very honoured to have a street named after me on the estate where I grew up that will be there for generations to come long after I've gone to rest."
The Mayor of Boston, Cllr Anton Dani, selected Callum when developers asked him to put a name forward for the street.
He said: "Callum is born and bred in Boston, he is a great example of a young man who proved that if you want to achieve anything in your life you can by hard work and determination.
"Being a keen boxing supporter, I started following his progress and I was amazed how far he went to represent Boston.
"Therefore, when I was approached to nominate a candidate who deserves to have a street named after them, in my Ward Fenside of a new development, I could not think of a better person than Callum 'The One' Johnson."