August 21, 2020 10.52 am
This story is over 22 months old
Police surprise woman in care home on her birthday
Angela didn't celebrate her birthday alone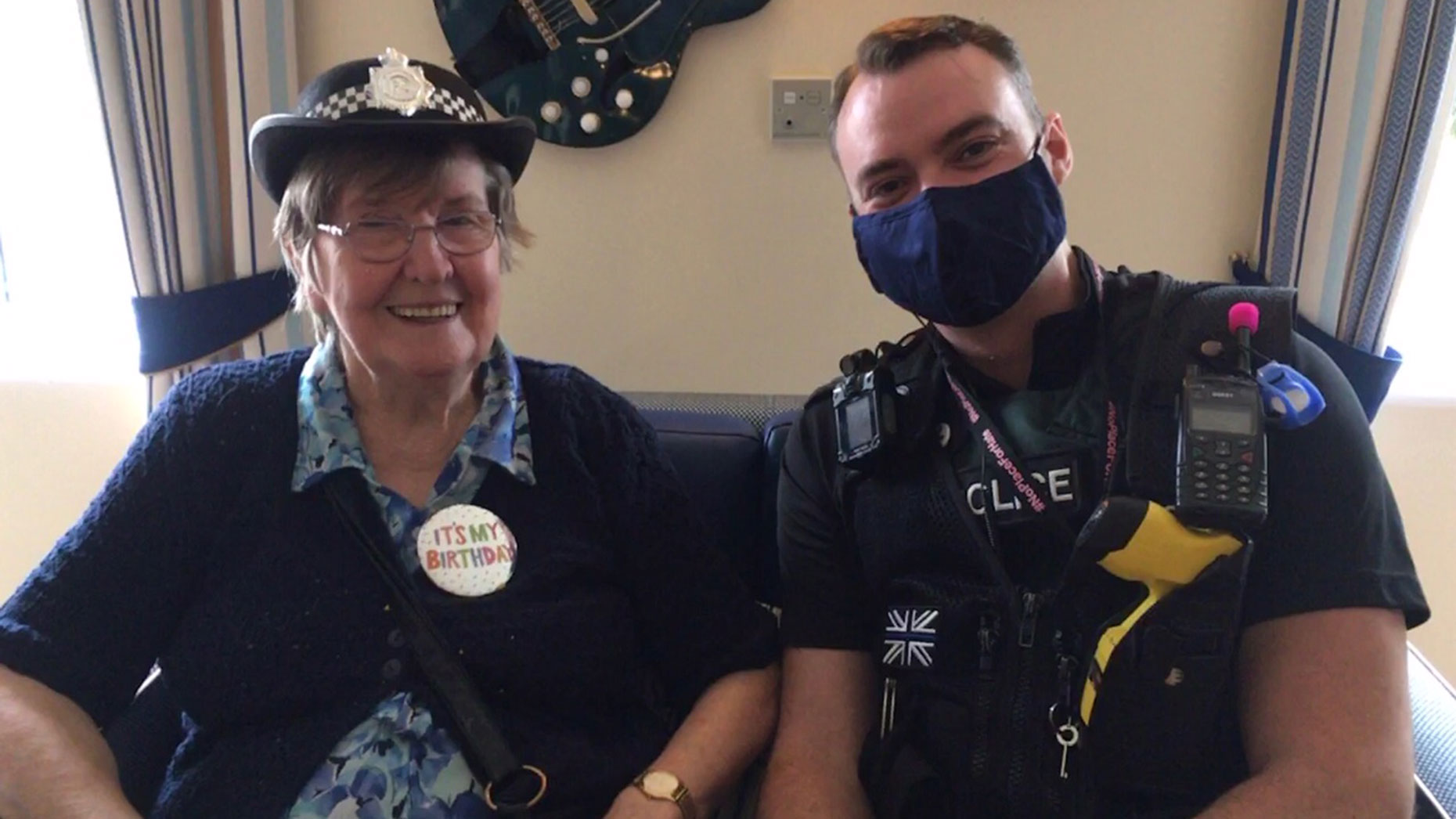 A police officer made sure a Lincoln care home resident wouldn't be lonely on her birthday by paying her a visit.
Angela stays at Cloverleaf care home on Long Leys Road and was all set to spend her 81st birthday alone due to having no remaining family.
She used to work for the police and often reminisces about her time there, so when Lincolnshire Police were sent an email about this, they took matters into their own hands.
PC Chris Forsdyke, along with his retired father Rodger, attended a police-themed birthday party for Angela at the care home.
He spent the day chatting with Angela and was part of the festivities that involved a uniform-shaped cake topped with epaulettes.
PC Forsdyke said: "We popped in yesterday afternoon and spent some time reminiscing with Angela and she was very clearly pleased to have had us pop in and wish her a happy birthday."
Helen Burberry, activity coordinator at Cloverleaf care home, said Angela had a "fantastic day" and thanked Lincolnshire Police for organising this kind gesture.