August 24, 2020 5.21 pm
This story is over 39 months old
Twiggy the dog gets ill after eating big stick
Luckily it didn't cause any internal damage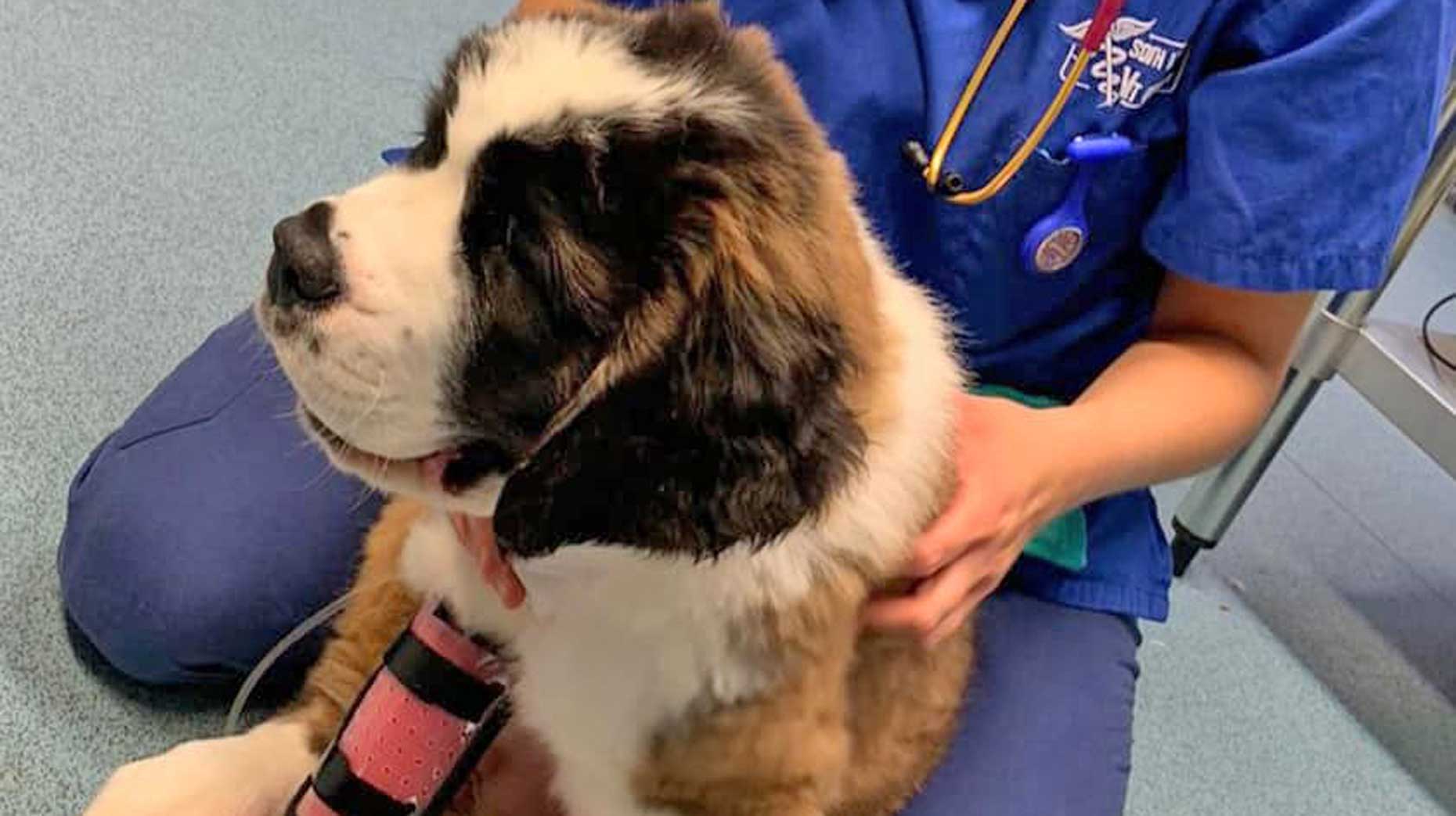 Normally dogs like to fetch sticks, but one Lincolnshire canine ate one measuring a staggering 40cm, which got stuck in her throat before she luckily made a swift recovery.
South Lincs Vet Group Ltd posted on its Facebook page that a three-month old St Bernard puppy, who has now been named Twiggy, came to their Sutterton Hospital earlier this month.
Twiggy was happy and very lively when she went to the vets, but was gulping a little. However her owner, who had caught her eating something, was not expecting what the vets later found.
Twiggy was anaesthetised so the vets could perform an endoscopy where a stick was found lodged in her oesophagus.
An attempt was made to remove the stick using endoscopic forceps, but this was unsuccessful, so the only option was to proceed to surgery.
A veterinary surgeon called Luciano carefully opened the oesophagus and located the stick. As he gently started to remove it, the vets were left amazed that it measured 40cm, but luckily it hadn't caused any internal damage.
Twiggy was hospitalised for 24 hours before then being able to eat and drink again 12 hours later.
South Lincs Vet Group Ltd said: "We all fell in love with this gorgeous girl, who at the time was not named. We think it's only right that she is named Twiggy after such an unbelievable story."
*Video footage of stick removal – viewer discretion advised