September 15, 2020 3.03 pm
This story is over 15 months old
Army of tree surgeons rescue beloved Custard
Eventful evening for all involved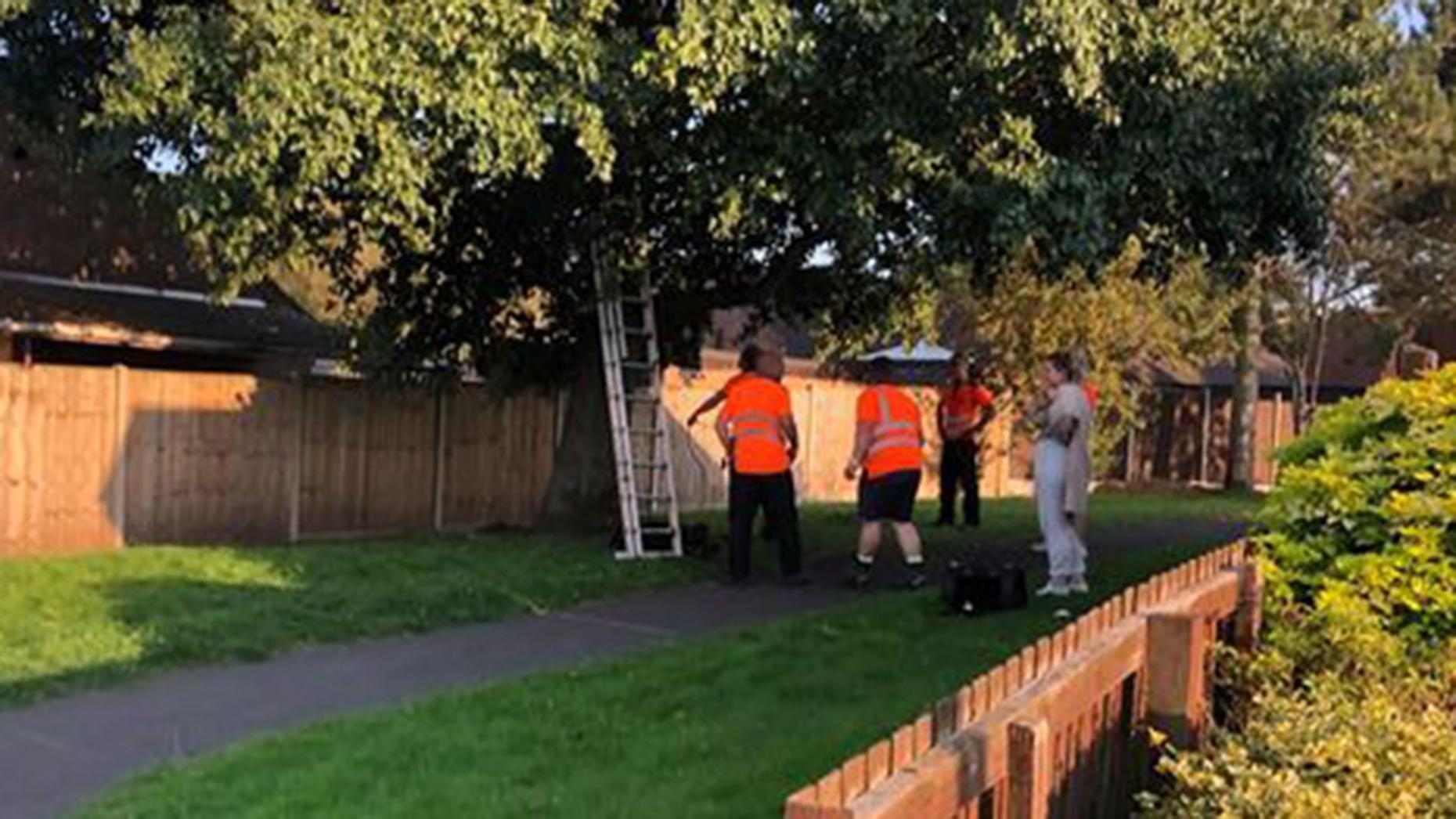 A Lincoln couple's cat was rescued from a 60 foot tree by a local firm after getting stuck up there for 12 hours.
Josh Peters and his partner Paige Webster have two cats called Custard and Marmalade at their home in Doddington Park in Lincoln.
When the cats were chased on Monday, they ran away and ended up stuck in a large tree.
Josh managed to guide Marmalade down, but it wasn't without drama.
He climbed to grab the cat, fell around eight feet and sprained his ankle, but did eventually get Marmalade out of the tree — not Custard though.
Custard was perched on a small branch about 45 feet in the air, with no chance of coming down on its own.
After unsuccessful calls to the RSPCA and the fire brigade, Josh got desperate and was eventually answered by someone from Lindum Group.
The man offered to climb the tree, he then tried to contact a window cleaner friend but his ladder wouldn't reach.
Josh told The Lincolnite that he feared the worst when the window cleaner couldn't save Custard.
"We had given up all hope of saving our cat as it was getting late.
"However, a small Lincoln firm called T.J.S Tree Services came round with literally an army of workmen, scaled the tree up to the top and brought the cat down.
"They asked for no money and just wanted to make sure my partner, who was inconsolable, was happy to have our cat back on solid ground."
Josh and Paige have expressed their thanks to the tree surgeons for this act of generosity.
"We are forever in their debt for what they have done and we literally cannot thank them enough for going out of their way and working after hours to save our family member."