September 4, 2020 3.04 pm
This story is over 15 months old
Dig starts for Saxon remains Lincoln village cemetery
Searching artefacts from the early Anglo-Saxon era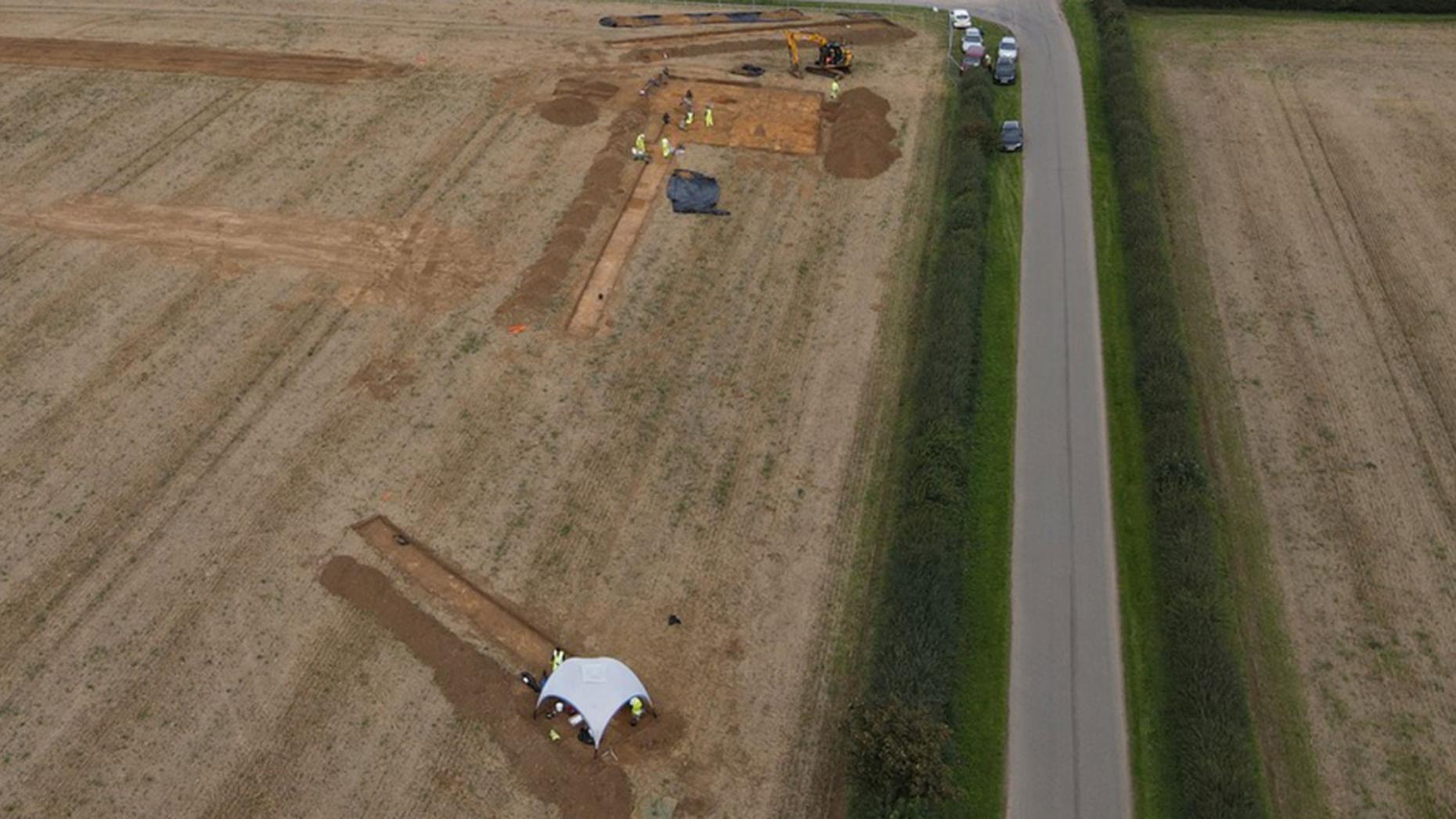 Archaeologists have started their search for Saxon remains at a village cemetery near Lincoln.
The dig of the area began on September 1 and has been live-streamed on the Searching for Saxons Facebook page, which posts live updates as things are found.
It is a project run by Lincolnshire County Council which aims to preserve the cemetery after it was discovered in 2019.
The site is a mile away from the village of Cammeringham and will be dug up to try and find artefacts from the early Anglo-Saxon era.
The cemetery has been hidden for over 1,600 years, with the earliest discovery of settlement dating back to the fifth and sixth centuries.
So far a double burial has been found, as well as numerous brooches picked up by the search team's metal detectors.
The project, run by Network Archaeology, will run from Tuesday, September 1 to Friday, September 11.
Aerial shots of the excavation were captured to show the team at work.