September 8, 2020 10.40 am
This story is over 38 months old
No pattern in Lincoln COVID-19 spike among young people
Cases also shot up nationally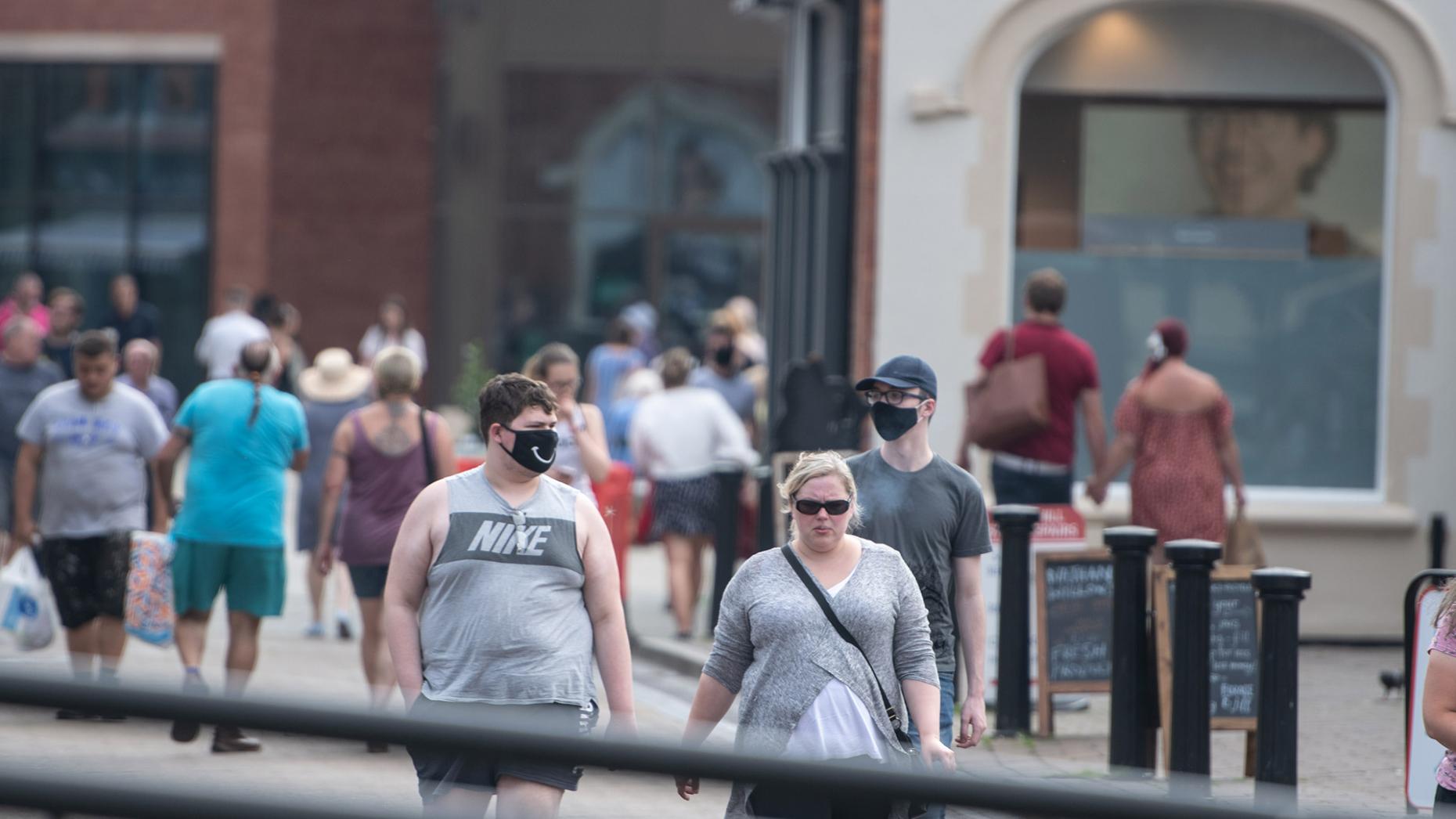 Lincolnshire's health bosses say there is no obvious pattern to the recent surge in COVID-19 cases in Lincoln's younger population.
There's been a surge of 132 new cases across Greater Lincolnshire since September 1, compared to 204 for the whole month of August.
The greatest increase has been in Lincoln, which had 36 new cases last week, up from seven the week before.
Lincolnshire's director of public health Derek Ward said the increase mirrored the national picture, with nearly 3,000 new cases across the UK on Monday.
He believes that Lincolnshire's percentage of positive cases was "still pretty low".
He said Lincoln was "nowhere near" the levels of concern or support needed for intervention, such as local lockdowns, unless numbers remained high.
Yet he noted that the main thrust of new cases had been on September 2, and that numbers had been dropping again since.
He said no "early warning" indicators were showing on their dashboard with low hospital admissions and sickness absence.
"We know with COVID it clusters so what that means is when we find one case we'll often find a number in an area.
"What we are doing on a daily basis several times a day is looking at all of our positives and trying to see if there's any obvious links between them, because that would give us a cause of concern that there might be an outbreak"
He said that data at the moment from the national Test and Trace showed the cases, which were mainly in the 20-45 age range, were not clustered in a particular street, and that there was no obvious workplace links or whether they attended a certain pub or restaurant.
However, he added: "The data that we get from the national test and trace programme about workplaces isn't brilliant. So that's why we're working with the City of Lincoln Council to understand those areas."
Professor Ward also said that recent changes to testing by government, which sees higher risk areas prioritised over low risk ones like Lincolnshire and forced people to travel miles for a test, had not impacted the latest figures.
There were 7,000 tests over a recent seven-day period, with 69 cases identified.
He urged people to stick to the coronavirus safety and social distancing measures, including washing hands, keeping two metres away if possible and staying away from places that cause concern.
UK government scientific advisors have warned further rises are on the horizon, with England's deputy chief medical officer Professor Jonathan Van-Tam saying people have "relaxed too much" and warning the nation was in for "a bumpy ride".
Prof John Edmunds, a member of the Scientific Advisory Group for Emergencies (Sage), said cases were now "increasing exponentially".
"Where case numbers rise initially in the younger parts of the population, they do in turn filter through and start to give elevated rates of disease and hospital admissions in the older age groups, and we know that then becomes a serious public health problem," said Professor Van-Tam.
"The fact that 17 to 21-year-olds are not becoming ill means they are lucky, but they also forget because the disease is not severe for them that they are potent spreaders."
Two COVID-19 related deaths have been reported in Greater Lincolnshire hospitals over in the past 30 days.