February 16, 2021 4.41 pm
This story is over 10 months old
145 COVID-19 cases and 20 deaths in Greater Lincolnshire on Tuesday
Cases low but deaths still high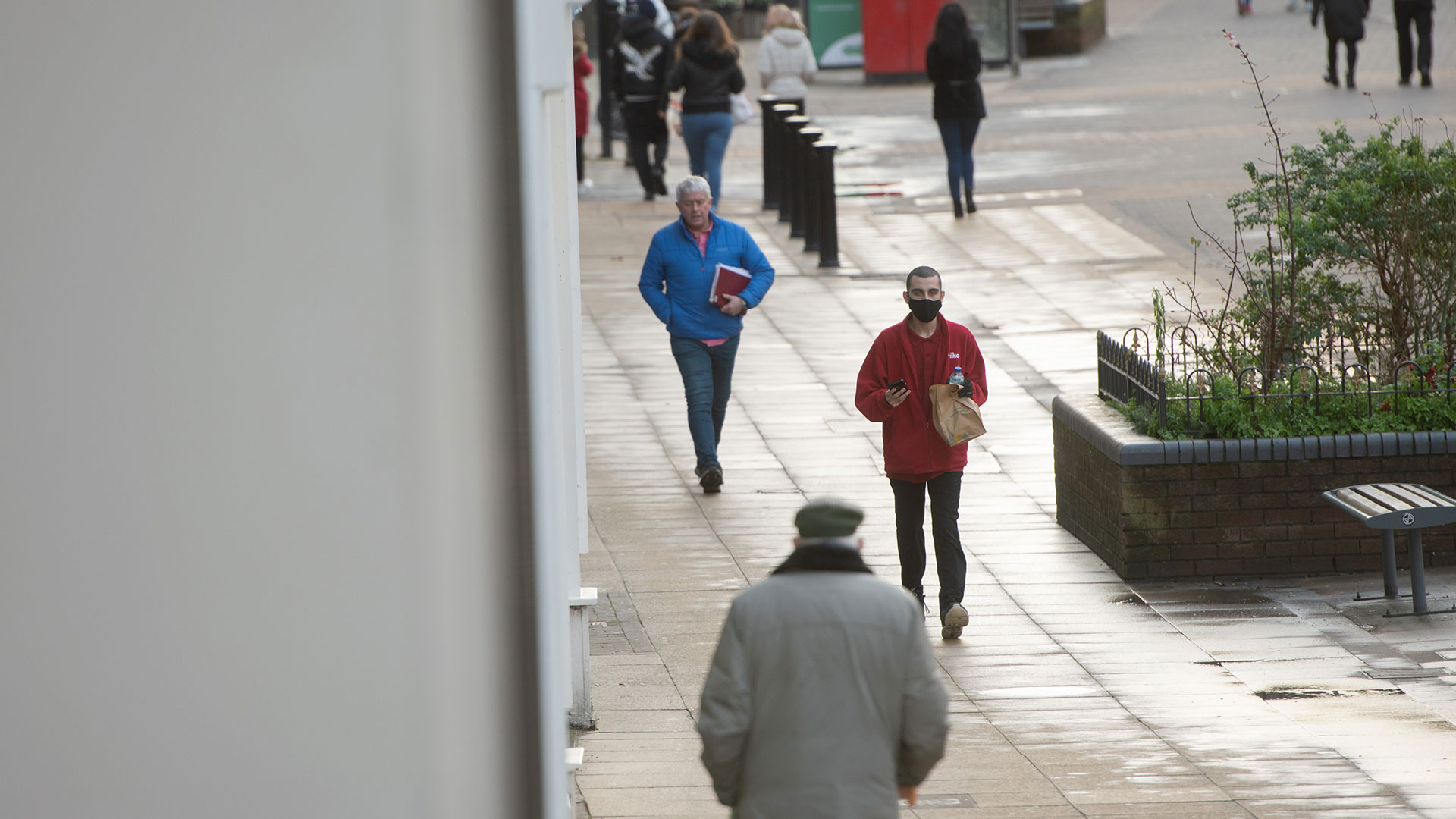 There have been 145 new coronavirus cases and 20 COVID-related deaths in Greater Lincolnshire on Tuesday — a fall in cases since Monday (160) but a big increase in deaths.
The government's COVID-19 dashboard recorded 100 new cases in Lincolnshire, 27 in North East Lincolnshire and 18 in North Lincolnshire.
On Tuesday, 15 deaths were registered in Lincolnshire, three in North East Lincolnshire and two in North Lincolnshire. These figures include deaths both in and out of hospitals, as well as residents in hospitals outside the county. Deaths have now surpassed 2,000 in Greater Lincolnshire since the start of the pandemic.
NHS England reported three new local hospital deaths at United Lincolnshire Hospitals Trust and one at Northern Lincolnshire and Goole NHS Foundation Trust (NLAG).
On Tuesday, national cases increased by 10,625 to 4,058,468, deaths rose by 799 to 118,195 while COVID first jab numbers hit 15.5 million.
Local health bosses have praised a "phenomenal achievement" after a third of Lincolnshire's eligible population were vaccinated against coronavirus.
Lincolnshire County Council's director of public health Derek Ward said the latest good news regarding coronavirus included around 55,000 rapid PCR tests carried out a week, as well as a further 16,000 asymptomatic tests completed so far.
There are currently 170 patients with coronavirus being treated at hospitals across Greater Lincolnshire, a drop of over 30% in three weeks.
There had already been a reduction of over 20% last month when the number of patients – 324 – on January 6 had fallen to 250 by January 26. This figure has since fallen by around a third (32%).
Nearly 2,000 people have been given more than £900,500 in self isolation payments by councils across Greater Lincolnshire, but the majority of the claims (70%+) were rejected.
Over the last two weeks there has been a fall in coronavirus cases, deaths and hospital deaths across Greater Lincolnshire, as well as a decrease in infection rates across most districts.
Official figures show that last week (from Monday to Sunday), 1,296 COVID-19 cases were recorded, down from 1,614 the previous week.
Similarly, the number of deaths registered from Monday to Sunday last week was 58 in Greater Lincolnshire, down from 75 the week before.
Here's Greater Lincolnshire's infection rate up to February 15 according to the government's dashboard:
In national news, around 1.7 million more people will be added to the shielding list in England, after being found to be at potential serious risk from COVID-19.
They have been identified by a new algorithm that looks at multiple factors, and will be sent a letter from the NHS in the coming days.
The number of people who have COVID-19 antibodies has increased across the UK but there is substantial variation between regions, new figures show.
The rates are highest in England, where around one in five adults tested positive for antibodies, with the ratio rising to one in seven in Wales and Northern Ireland and one in nine in Scotland.
The government is battling a "tsunami of disinformation" when it comes to coronavirus jabs, the vaccines minister has told Sky News.
Nadhim Zahawi said that while overall COVID-19 "vaccine positivity" was high, those who are "vaccine hesitant" tend to "skew heavily" towards black, Asian and minority ethnic (BAME) communities.
---
Coronavirus data for Greater Lincolnshire on Tuesday, February 16
51,286 cases (up 145)
36,178 in Lincolnshire (up 100)
7,768 in North Lincolnshire (up 18)
7,340 in North East Lincolnshire (up 27)
2,017 deaths (up 20)
1,476 from Lincolnshire (up 15)
297 from North Lincolnshire (up two)
244 from North East Lincolnshire (up three)
of which 1,187 hospital deaths (up four)
736 at United Lincolnshire Hospitals Trust (up three)
39 at Lincolnshire Community Health Service hospitals (no change)
1 at Lincolnshire Partnership Foundation Trust (no change)
411 in Northern Lincolnshire (NLAG) (up one)
4,058,468 UK cases, 118,195 deaths
DATA SOURCE — FIGURES CORRECT AT THE TIME OF the latest update. postcode data includes deaths not in healthcare facilities or in hospitals outside authority boundaries.