February 26, 2021 4.19 pm
This story is over 16 months old
Grantham council won't say where they've put the 'alternative' Thatcher statue
The mystery continues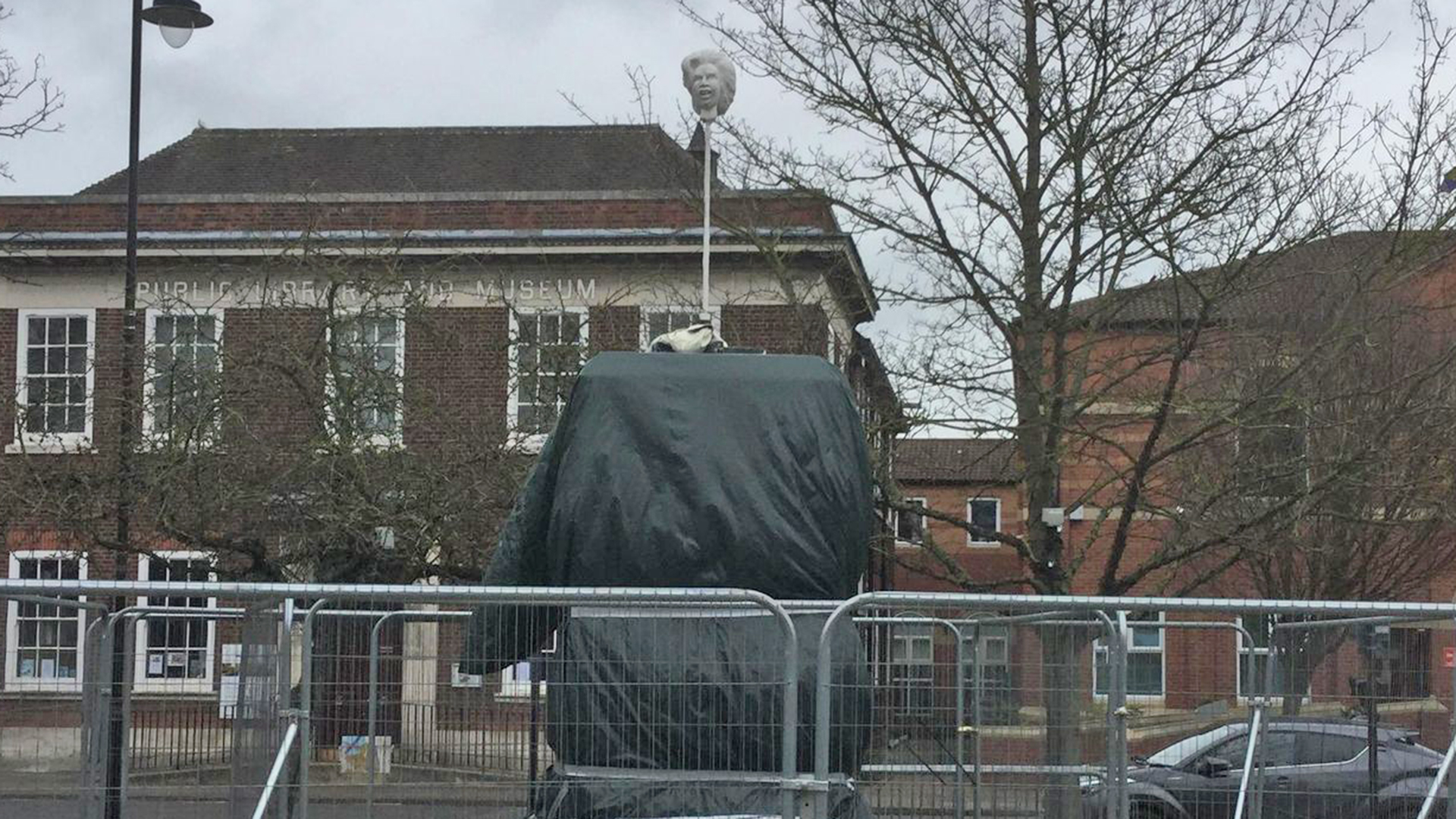 South Kesteven District Council are remaining tight-lipped on what they have done with an alternative Margaret Thatcher statue made by a local artist.
The sculpture designed by Mark Roberts, professionally known as MarkRobla, appeared on St Peter's Hill in Grantham last weekend.
Mark's design cost him £100 in total, using plaster and office chairs to create his own Thatcher statue and "save the council £400,000."
The council took the statement piece, depicting the Iron Lady's head on a spike, down from the 10ft plinth, which was designed for their own £300,000 bronze statue, on Tuesday.
A spokesperson for SKDC said that the "unauthorised artwork" had been "dismantled" at the beginning of the week for the safety of the public, but the council will not say where it is being kept.
The council also said they've notified police, but no further action has been disclosed by the force so far.
When The Lincolnite asked where it had been stored, or if it had been destroyed, the council said: "There's no further information."
Mark himself said he had been trying to contact the council to find out his creation's whereabouts, but to no avail.
Despite the turmoil and controversy surrounding the statue, a £100,000 unveiling of the first female Prime Minister is set to go ahead at a later date.