February 19, 2021 11.19 am
This story is over 10 months old
Lincolnshire economy chief refuses to walk away from China "powerhouse"
Concerns over human rights and security record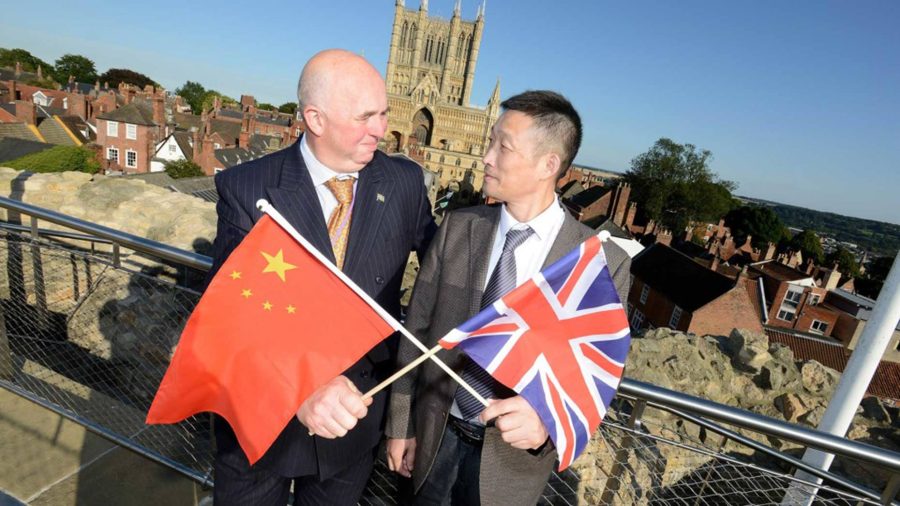 Lincolnshire County Council's economy chief has rejected a suggestion the county should "walk away" from China, but said instead they should be "reminded of their responsibilities".
At a meeting of the full council on Friday, independent councillor Angela Newton called for the relationship with the superpower to be reviewed, adding that in the longer term future partners should have a "probably more secure and better human rights record."
"I personally am concerned about some of the things coming from that way at the moment, not just in Hong Kong, and I believe we should probably terminate our relationship with China," she said.
Lincolnshire County Council signed a declaration of friendship with China in 2015 and has spent the last few years building relationships and trade links with officials from the Hunan region government.
It hopes to attract major investors to the county, particularly in the areas of agri-food technology.
Conservative Councillor Colin Davie, the executive councillor for economy said the authority, was already working with other international partners including Indonesia and Florida.
"However, with China I would just say I agree nations should not be scared of speaking truth to other nations, and I think the role of our government in reminding China of its responsibilities on human rights is something that we can all agree on."
He added the authority had to respect China was "going to be the global economic powerhouse of the future".
"We are going to have to find a way of getting them to change their behaviour in certain areas for them to become a full global partner," he said.
"I don't think we should walk away from China because they are major investors in the UK and major investors in Lincolnshire, but I do think we should always be prepared to remind them of their responsibilities on the global stage."