February 9, 2021 4.28 pm
This story is over 16 months old
Warburtons says sorry to Lincoln man over "rancid" bagel
He was disgusted by his discovery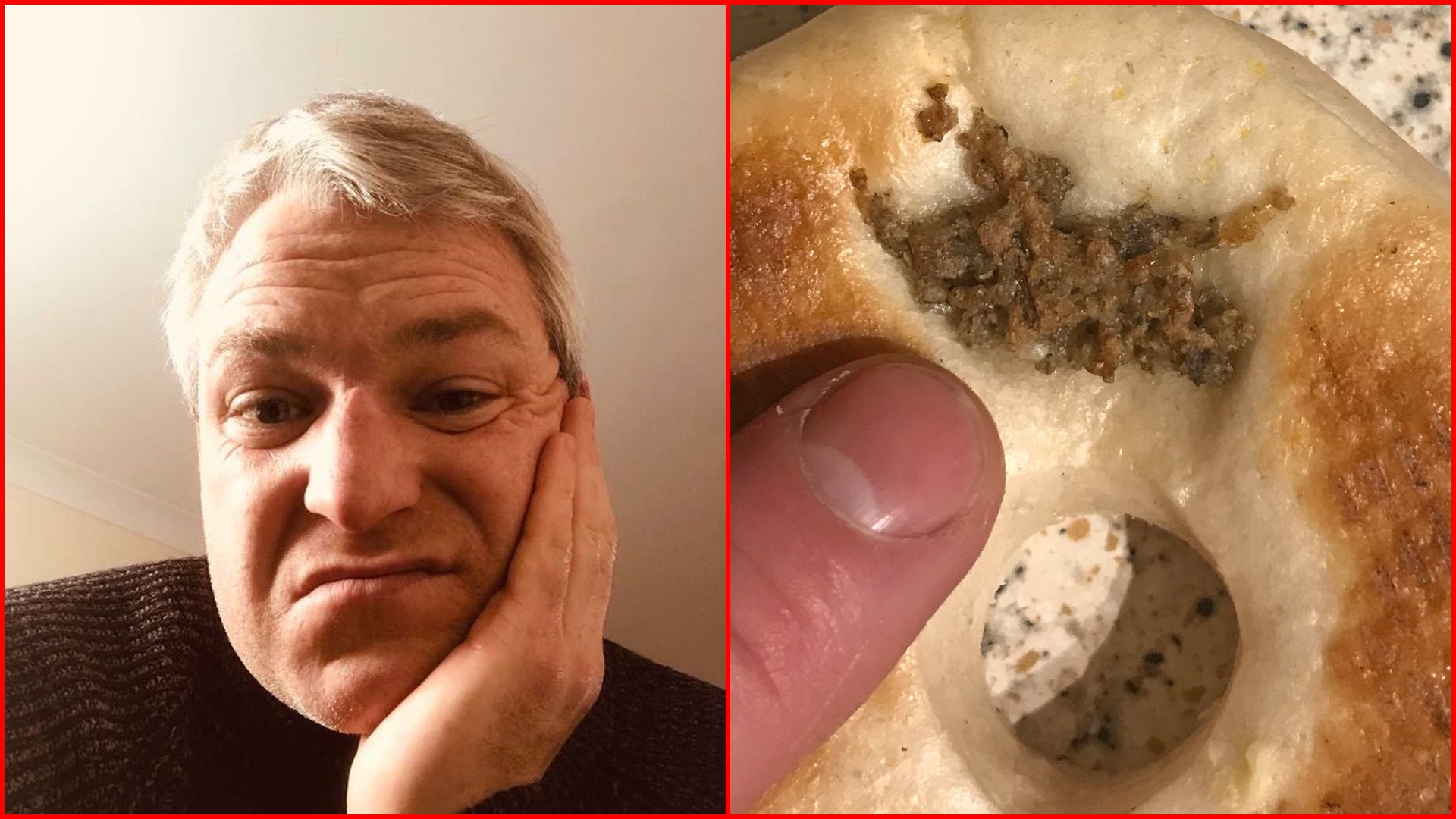 Warburtons bakers apologised to a Lincoln bodybuilder who was disgusted by a "rancid" bagel he purchased from Asda in North Hykeham.
Jack Bennett purchased the five pack of Warburtons plain bagels on Wednesday, February 3 and after the discovery he first thought "somehow a dog biscuit had been squashed" in the bagel.
The 34-year-old complained to Warburtons via social media. Warburtons apologised to Jack and said he will get some vouchers to make up for it.
Jack told The Lincolnite: "Me and my partner sat down to lunch. She took a bite and as soon as I saw her bagel I was disgusted.
"At first I thought that somehow a dog biscuit had been squashed. On further inspection it looks like chewed up dinner kebab meat, but could be anything. It is not very nice."
A Warburtons spokesperson told The Lincolnite: "We've spoken to Mr Bennett directly and apologised as this isn't up to our usual high standards.
"The photo shows a piece of burnt dough, which can happen from time to time when baking fresh produce."
Warburtons told Jack it was sorry to hear about the problem he'd experienced, but that they did not make any meat-based products or use any meat-based ingredients in them.
The company offered an explanation in reply to him, saying: "The bagels pass through a hot water bath prior to baking. Dough from a previous bagel product has been nipped off and stuck to the wire mesh conveyor belt which carries the bagels throughout the water bath.
"This would have shredded the dough into smaller pieces. Your bagel has then passed through and picked up the shreds of dough on its base. Although this does look unpleasant it is completely harmless.
"May I assure you that we do have a very strict hygiene schedule, to which we adhere. We employ a team of people that are continually cleaning plant and machinery and all personnel are responsible for good hygiene practices.
"We are very sorry that our preventative measures have failed us in this instance. This matter will be brought to the attention of the relevant bakery operatives to prevent such occurrences happening in the future."
After receiving Warburtons' reply, Jack added: "Overall I am happy with the response, but not the time it took them. And who am I to judge whether that was foreign dough, it didn't look like the cinnamon dough they would use."
Meanwhile, this isn't Jack's first dealing with ASDA. When he was younger he once bought a KitKat that was solid chocolate, so he wrote them a letter and got a £2.50 voucher.