March 1, 2021 10.36 am
This story is over 13 months old
Numbers halve as February ends with 5,412 COVID-19 cases and 208 deaths in Greater Lincolnshire
Local infection rate still rising above England average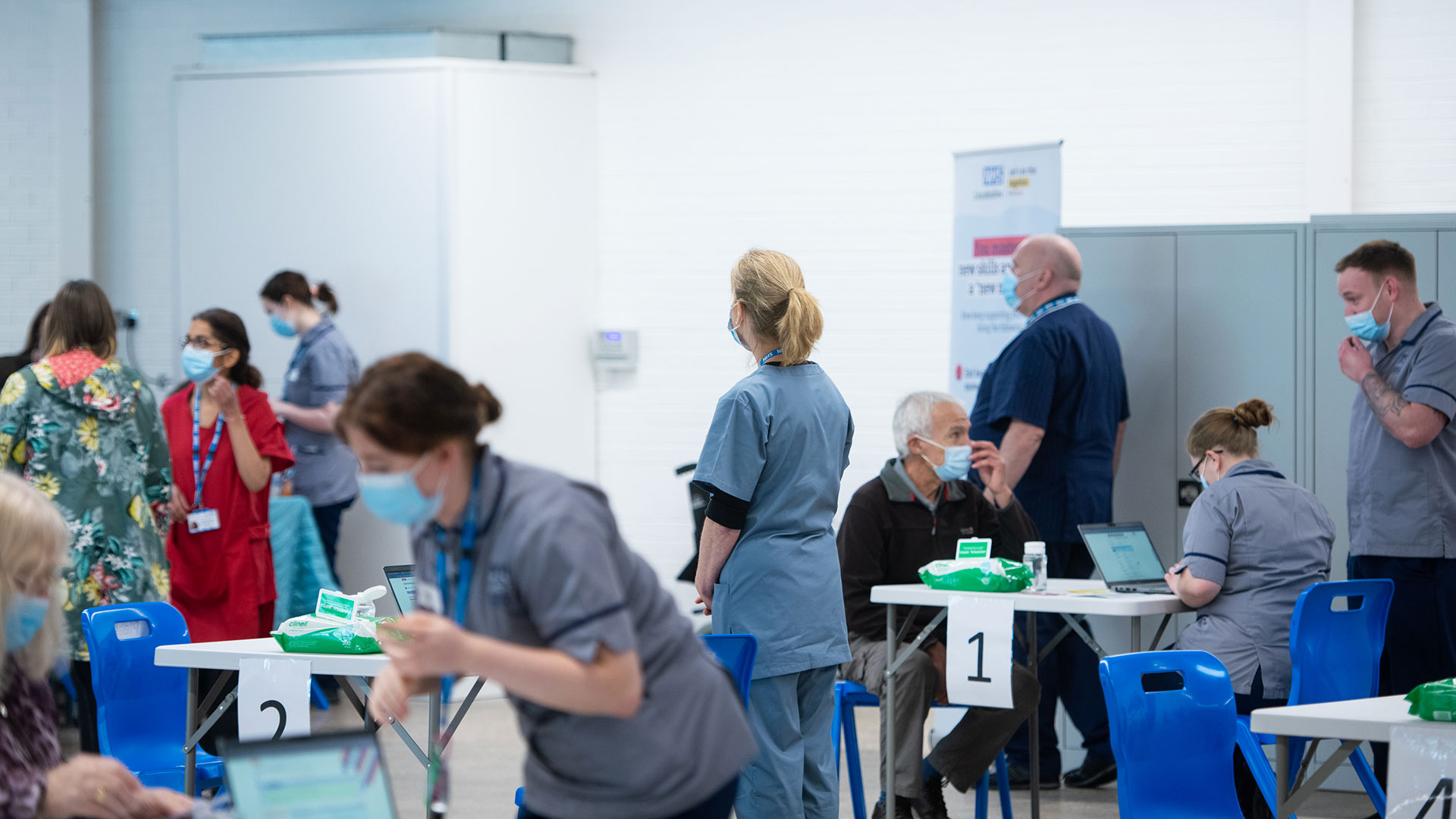 There have been 5,412 coronavirus cases and 208 COVID-related deaths recorded in Greater Lincolnshire in February, half as many as January, which saw 10,667 cases and 426 deaths.
Over the weekend, 278 new coronavirus cases and nine deaths in Greater Lincolnshire. This means last week there were altogether 1,283 COVID cases and 35 deaths in Greater Lincolnshire, compared to 1,219 cases and 45 deaths the week before — a 5% rise in cases, but a 28% reduction in deaths.
The government's COVID-19 dashboard recorded 174 new cases in Lincolnshire across Saturday and Sunday, 58 in North Lincolnshire and 46 in North East Lincolnshire.
By the end of Sunday, seven deaths were registered in Lincolnshire, one in North Lincolnshire and one in North East Lincolnshire. These figures include deaths both in and out of hospitals, as well as residents in hospitals outside the county.
NHS England reported three new local hospital deaths at United Lincolnshire Hospitals Trust and one at Northern Lincolnshire and Goole NHS Foundation Trust. This means 15 hospital deaths were recorded last week, down from 26 the week before. 111 deaths occurred in hospitals in February, a decrease from 258 in January.
The weekend saw national cases increase to 4,176,554, deaths rose to 122,849, while coronavirus first jabs surpassed 20 million.
Over the weekend, a coronavirus "variant of concern" first detected in Brazil was found in the UK. Three cases have been detected in England and separately three in Scotland.
In England, officials are still trying to track down one of those who tested positive for the new variant.
A huge boost in spending on the UK's COVID-19 vaccine programme will be announced by the chancellor in the Budget on Wednesday.
Rishi Sunak will pledge a further £1.65 billion for jabs, a cash injection hailed by the Treasury as a "shot in the arm" for the vaccine rollout.
Since Friday, Greater Lincolnshire has seen an increase in its infection rate, while national numbers have dropped.
Three of the nine authorities in Greater Lincolnshire have seen a decrease in their infection rates, but the other six have seen increases.
South Holland is currently ranked 11th nationally for highest infection rate and over the last week, North East Lincolnshire has climbed the ranks to third in Greater Lincolnshire.
North East Lincolnshire's rise is "associated with a number of significant outbreaks that have occurred in factories," according to its latest epidemiology report.
Because UK infection rates are generally low, local health bosses aren't concerned with Greater Lincolnshire's rates currently and are constantly monitoring them.
Here's Greater Lincolnshire's infection rate up to February 28:
---
Coronavirus data for Greater Lincolnshire on Sunday, February 28
53,483 cases (up 278)
37,755 in Lincolnshire (up 174)
8,047 in North Lincolnshire (up 58)
7,681 in North East Lincolnshire (up 46)
2,074 deaths (up nine)
1,524 from Lincolnshire (up seven)
300 from North Lincolnshire (up one)
250 from North East Lincolnshire (up one)
of which 1,220 hospital deaths (up four)
757 at United Lincolnshire Hospitals Trust (up three)
41 at Lincolnshire Community Health Service hospitals (no change)
1 at Lincolnshire Partnership Foundation Trust (no change)
421 in Northern Lincolnshire (NLAG) (up one)
4,176,554 cases, 122,849 deaths
DATA SOURCE — FIGURES CORRECT AT THE TIME OF THE LATEST UPDATE. POSTCODE DATA INCLUDES DEATHS NOT IN HEALTHCARE FACILITIES OR IN HOSPITALS OUTSIDE AUTHORITY BOUNDARIES.