March 2, 2021 4.28 pm
This story is over 32 months old
Tuesday sees 97 COVID-19 cases and seven deaths in Greater Lincolnshire
Cases and deaths continue to fall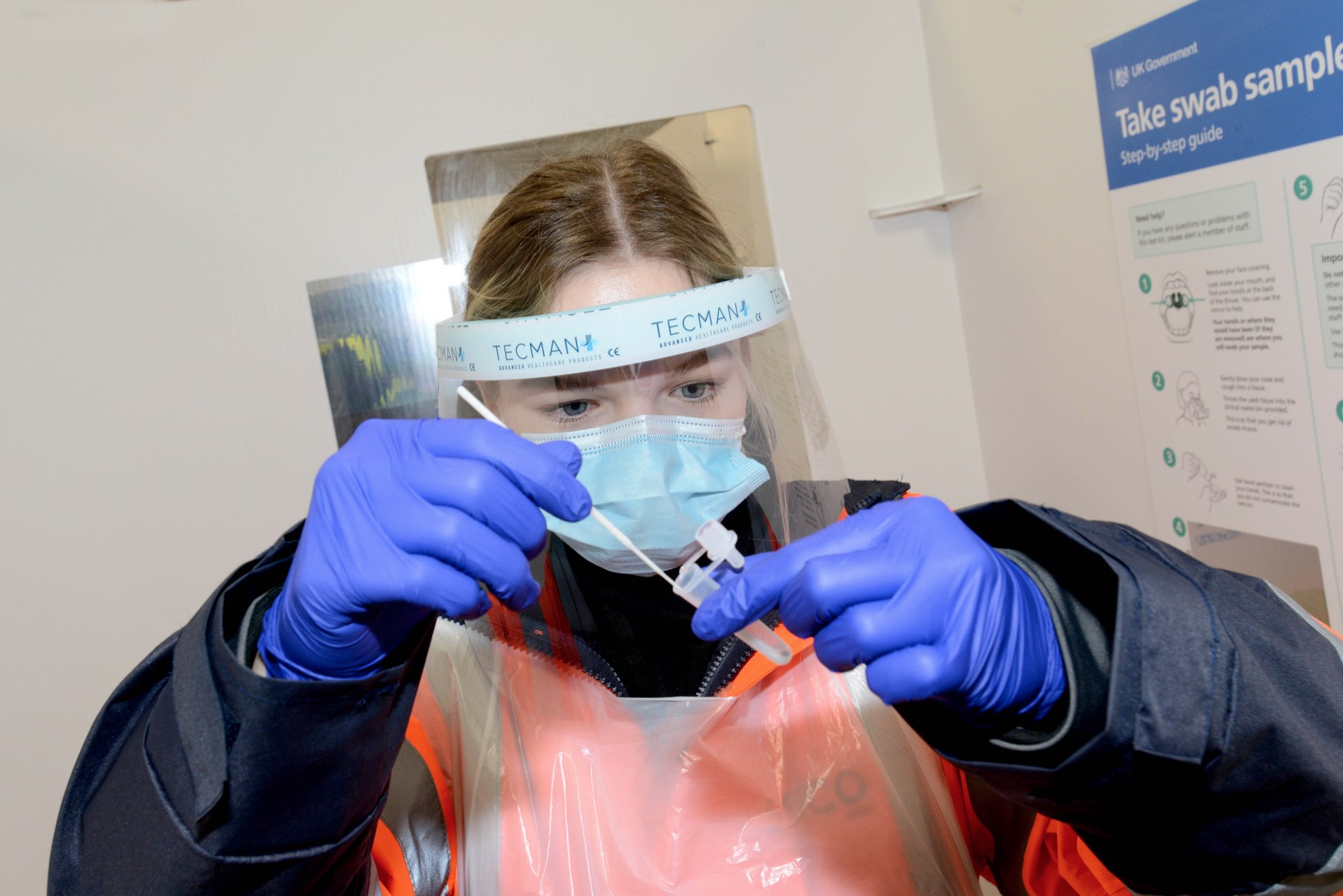 There have been 97 new coronavirus cases and seven COVID-related deaths in Greater Lincolnshire on Tuesday — down from 136 cases and eight deaths this time last week.
The government's COVID-19 dashboard recorded 69 new cases in Lincolnshire, 18 in North East Lincolnshire and 10 in North Lincolnshire.
On Tuesday, five deaths were registered in Lincolnshire and two in North East Lincolnshire. These figures include deaths both in and out of hospitals, as well as residents in hospitals outside the county.
NHS England reported three new local hospital deaths at United Lincolnshire Hospitals Trust and one at Northern Lincolnshire and Goole NHS Foundation Trust.
On Tuesday, national cases increased by 6,391 to 4,188,400, while deaths rose by 343 to 123,296.
In local news, all Lincolnshire schools are preparing to reopen next week, with most primary school pupils returning on Monday and teachers and staff getting tested ahead.
Only children of key workers attended lessons in the latest national lockdown, some 25% of the total number of pupils in Lincolnshire. Now all students will begin to return to face-to-face education from March 8.
This is how one school in Lincolnshire is preparing for Monday's big return.
All Lincolnshire's COVID vaccine sites are continuing to offer people their jabs, officials say.
The reassurance comes after it was reported some people believed the major hubs were slowing down their operations.
The organisation which runs Lincolnshire's vaccination sites said due to demand and supply of the vaccine, not all its sites are open every day.
Lincolnshire has been bucking the trend and increasing in COVID-19 cases over the past couple of weeks, with infection rates in some areas now double the national average.
South Holland is number five in the UK, with a 208.4 infection rate — more than double England's 102.9 figure as a whole. It's believed outbreaks among field and factory workers are pushing the numbers up, along with extra testing.
Here's Greater Lincolnshire's infection rate up to March 1 according to the government's dashboard:
In national news, the first assessment of the Brazilian variant of COVID-19, newly identified in the UK, shows it may spread more easily – and evade the immune system.
Scientists from Brazil and the UK estimate the variant, known as P1, is 1.4 to 2.2 times more transmissible than previous versions of coronavirus circulating in Manaus, the Amazon city where it originated.
So far, the hunt for an unidentified person who tested positive for the Brazil variant of coronavirus has narrowed to 379 households in southeast England, the health secretary has said.
Mr Hancock said in the House of Commons on Tuesday: "We must proceed with caution because although we're moving quickly, the virus moves quickly too."
---
Coronavirus data for Greater Lincolnshire on Tuesday, March 2
53,701 cases (up 97)
37,904 in Lincolnshire (up 69)
8,076 in North Lincolnshire (up 10)
7,721 in North East Lincolnshire (up 18)
2,086 deaths (up seven)
1,533 from Lincolnshire (up five)
299 from North Lincolnshire (no change)
254 from North East Lincolnshire (up two)
of which 1,230 hospital deaths (up four)
764 at United Lincolnshire Hospitals Trust (up three)
41 at Lincolnshire Community Health Service hospitals (no change)
1 at Lincolnshire Partnership Foundation Trust (no change)
424 in Northern Lincolnshire (NLAG) (up one)
4,188,400 UK cases, 123,296 deaths
DATA SOURCE — FIGURES CORRECT AT THE TIME OF the latest update. postcode data includes deaths not in healthcare facilities or in hospitals outside authority boundaries.