April 22, 2021 5.30 pm
This story is over 14 months old
The smell of success: Lincoln aromatherapy family business opens shop on Steep Hill
A car accident sparked Ash's love for remedies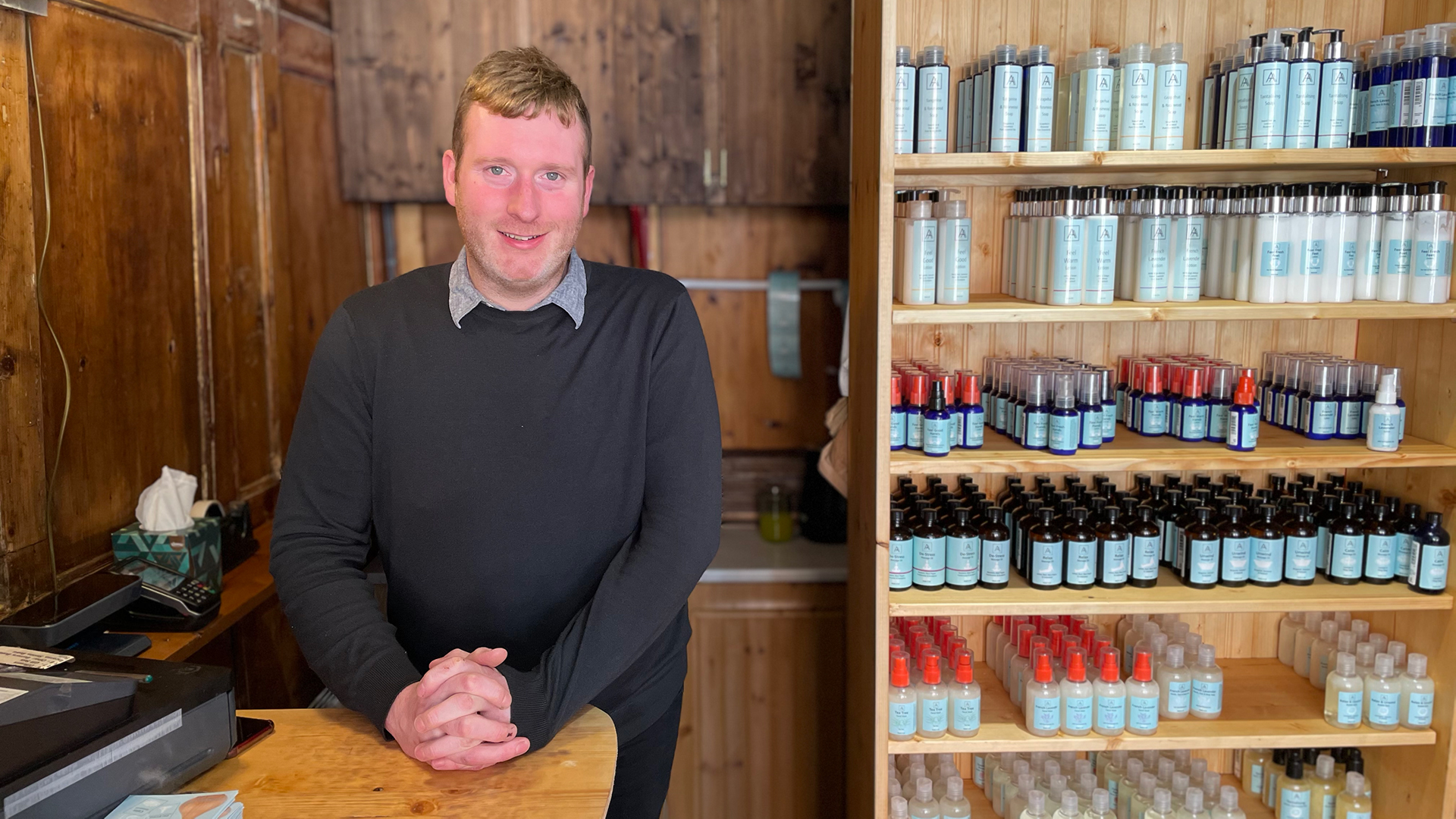 A man born and bred in Lincolnshire has opened a new family-run aromatherapy business on Steep Hill in Lincoln, inspired by a car accident which introduced him to the world of herbal remedies.
Ash Meredith, 32, opened the doors to Ashby Aromatherapy and Gifts on Steep Hill on Friday, April 16, but the business has been thriving for a while now.
The company began in 2013, and has been supplying unique scents for chemists in Ireland as well as other shops across the UK, including Pennells Garden Centre.
Ashby products are designed to enhance or diffuse your mood, and they are cruelty free, with no animal testing in the process of creation.
All ingredients are locally sourced and natural, and Ash can even create some remedies to order if you want specific aromas.
They would be sold at various festivals and events across the country in the form of pop-up shops, but Ash decided the tiring shows and a lack of work/life balance was getting on top of him.
When the COVID-19 pandemic hit, Ash went about trying to open his own store, as he was not eligible for government business support grants.
Despite the financial pressures of the pandemic, Ashby survived and prospered.
"COVID-19 was a bit of a wake up call really," Ash said, "lockdown gave us time to prepare for something new, it made us determined."
It wasn't Ash's initial plan to work in the field of aromatherapy, but he was inspired after an accident which left him psychologically scarred.
In 2011, Ash was hit by a car when walking down the street in Lincoln, leaving him with physical scars but also a lot of mental stress, which prompted flashbacks every time he walked on the pavement near cars.
A friend of his recommended herbal teas to help with stress, which then saw Ash research other remedies and eventually work towards creating his own remedies.
Ash was a business graduate from his time at university, so decided to combine his degree with his love of aromatherapy to launch a new business.
Along with his mum Helen, Ash would set up Ashby's in 2013 and go on to open his very own shop on the iconic Steep Hill in Lincoln in 2021.
Ash told The Lincolnite that business has been going great since he opened the doors, and he can't wait for the future.
"Considering we haven't even promoted our opening properly, the reaction has been amazing.
"We have been working on the shop since January, so people walking by have almost followed the journey. One person even asked us if they could buy something before we opened!
"We've been smashing targets and I am really happy with how things are going."
Visit Ashby Aromatherapy and Gifts at 24a Steep Hill, Lincoln.