New highly skilled jobs keep talented graduates in Lincoln
With more than 140 highly skilled jobs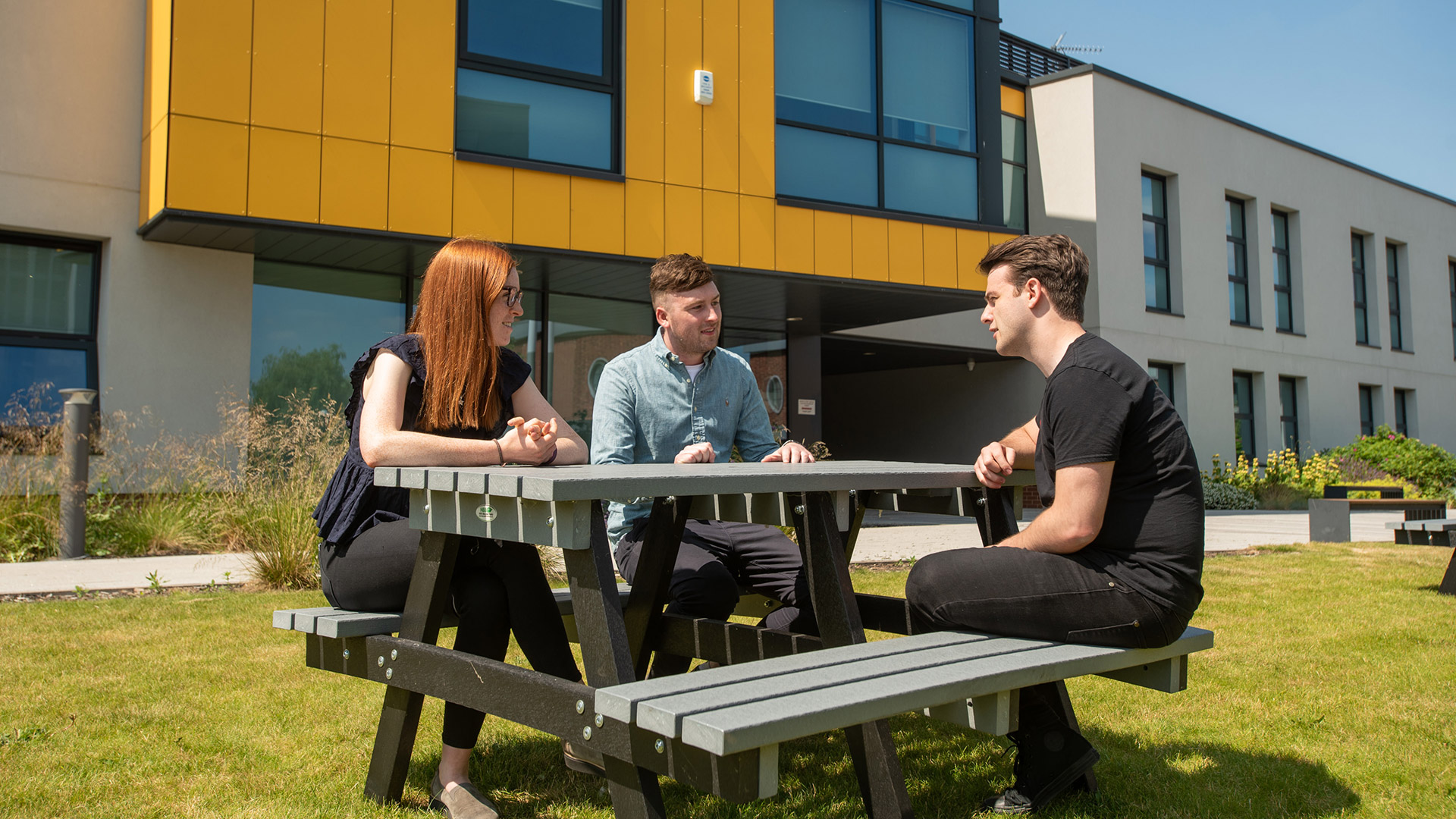 An increase in high-level jobs is resulting in more graduates staying in Lincoln as the science and technology sectors in the city continue to flourish.
More than 140 highly skilled jobs have been created at Lincoln Science and Innovation Park since 2017. Many of these have been filled by University of Lincoln graduates who historically have left the city to find graduate-level employment. This has led to businesses at the Science Park being able to expand, on average tripling their workforces within the last three years. 
Dr Joe Brown, who has a PhD from the University of Lincoln, was involved in a Knowledge Transfer Partnership between the University and a company interested in innovative biological research. This led to a new company, Arden Biotechnology, being set up at the Science Park in 2017, with Joe as Research Director. 
Joe said: "We were able to get the company set up easily because the Science Park helped us establish the right kind of lab with the infrastructure we needed to succeed. Now we have many Lincoln graduates working at the company and there is a real biotech presence in Lincoln."
Effie Warwick-John worked part time at agritech company B-hive Innovations while doing an MSc in Agri-food Technology at the University of Lincoln. After graduating in 2019, Effie joined full time as a project associate and has recently been promoted to project manager. "I had interviews for jobs elsewhere but I wanted to stay in Lincoln. It's a really great job and my role is very varied. It's quite a small, young team, but it's growing all the time. When I joined, there were 13 of us but now, with our spin-out company HarvestEye, we are 26!"
Joshua Kadling graduated with a BA in Computer Science last year and joined cyber security company KryptoKloud as a part-time analyst in July 2020. By January, with the company enjoying worldwide success, Josh was working full time and was promoted to lead cyber security analyst. He said: "I didn't expect such a fast track but KrytoKloud has grown so quickly. The way it's going with the Science Park expanding and the University right next door, graduates can find a brilliant job right on the doorstep."
Professor Mary Stuart CBE, Vice Chancellor of the University of Lincoln, said: "It is very exciting to see how our University students are succeeding in gaining high-quality graduate jobs in the Science Park with innovative employers. Our students are entrepreneurial and dynamic and the education they have received is serving them well in capturing great jobs in our fabulous city."