June 4, 2021 12.14 pm
This story is over 13 months old
New scanners at Lincolnshire hospitals after £3.8m investment
Hopes that it will transform cancer and trauma patients' experience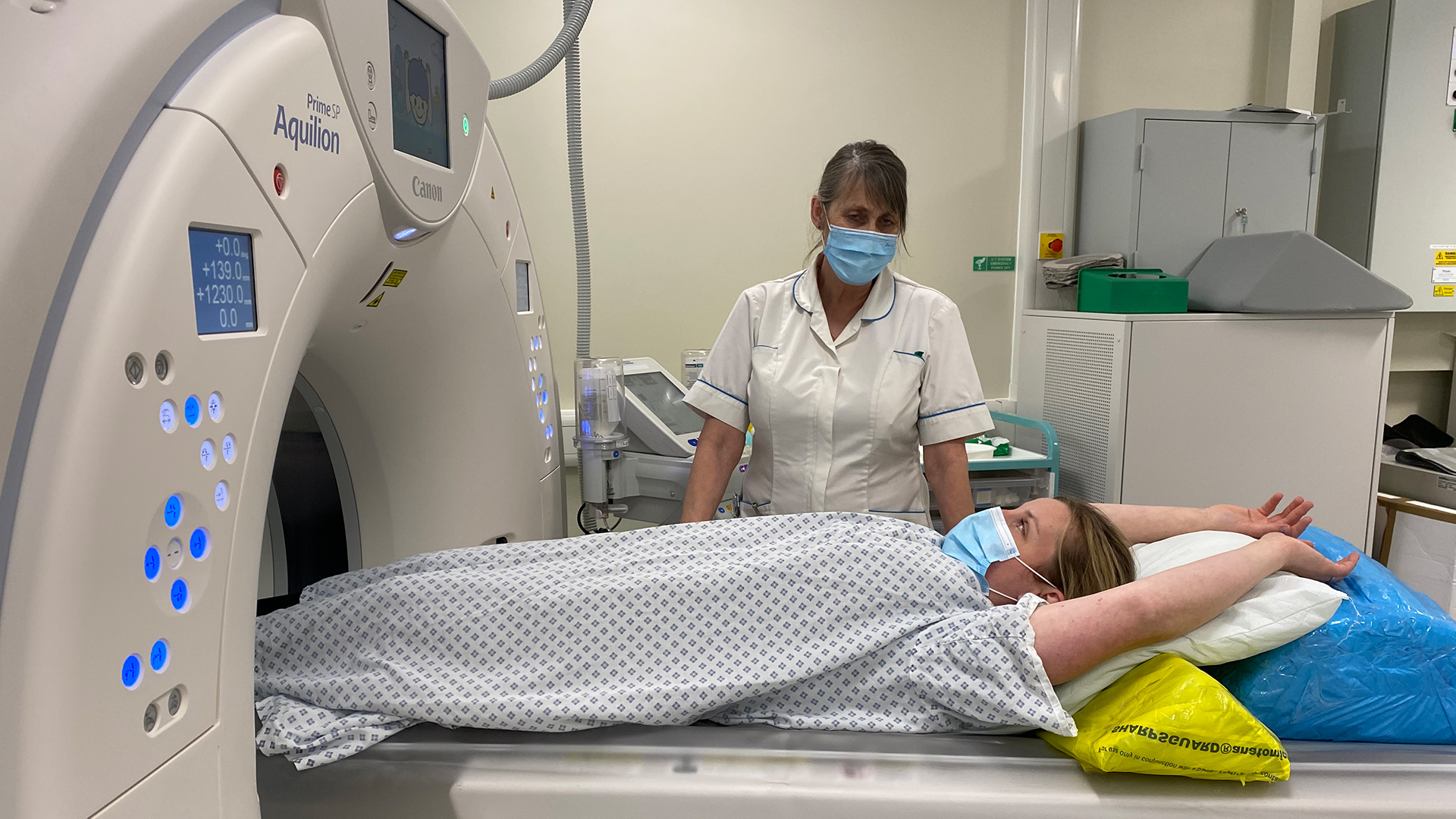 Lincolnshire hospitals are be able to offer state-of-the-art imaging technology to cancer and trauma patients after a near £4 million investment.
United Lincolnshire Hospitals NHS Trust secured a successful funding bid, which has allowed for CT scanners to be replaced at Lincoln County Hospital, Pilgrim Hospital and Grantham & District Hospital.
As well as this, a new MRI scanner has been installed at Grantham & District as part of the government's £200 million pledge to improve regional cancer services.
The £2.6 million was allocated to ULHT, along with a further £1.2 million of internal capital funding, bringing the total to £3.8 million overall.
The new CT scanners give far superior image quality, shorter scan times and significantly lower radiation doses, while the MRI scanners provide more detailed imaging and faster sequences than previous models.
Among the new machines is a Cannon Prism, one of the CT scanners that has gone to Lincoln County Hospital, and it will be the first of its kind in the Lincolnshire and wider Midlands area.
The rollout process of these new machines has now been completed and they are in place at their relevant hospitals.
Paul Clark, Radiology Services Manager said: "The funding and installation of this new equipment means that we are delivering better services across the county. It is already transforming the experience for our patients.
"They are now able to have state-of-the-art scans, closer to home and in improved environments. This investment not only makes diagnostics easier, it gives staff access to the best technology for their job and that has the added bonus of aiding diagnosis and speeding up any required treatment."