June 2, 2021 10.07 am
This story is over 13 months old
Women and children escape from horror Grantham crash
No major injuries but the road was blocked for hours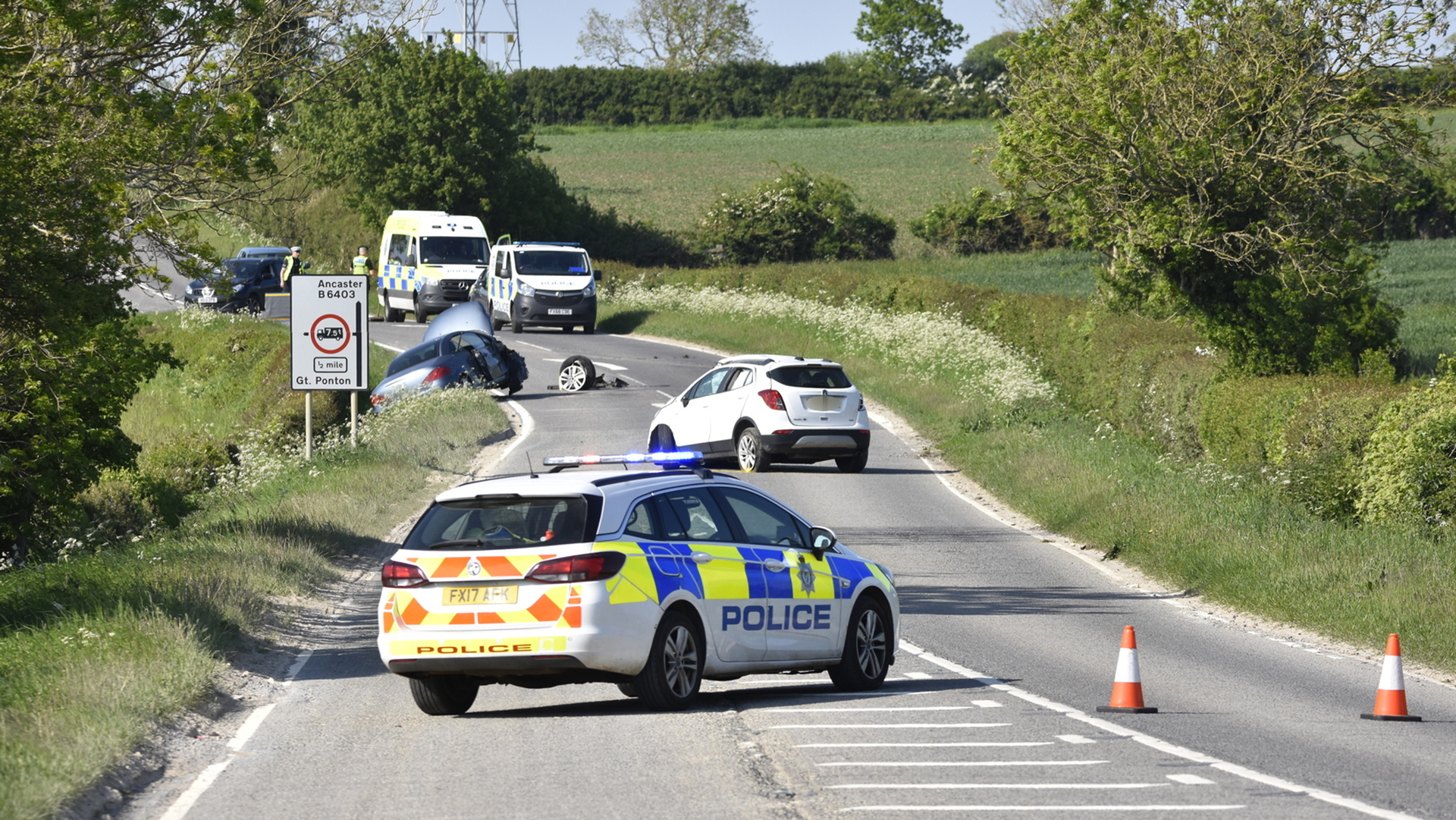 Women and children escaped from a crash near Grantham that closed the road for four hours as debris and fuel was cleared from the scene. Miraculously, none had serious injuries.
Police were called to reports of a two vehicle crash between a grey Peugeot and a white Vauxhall at High Dyke in Great Ponton, just before 2pm on Tuesday, June 1.
The crash involved two children and one woman from one vehicle, and one woman from another vehicle, with the second woman being the only one to suffer any injuries.
Her injuries were only minor, and the woman and children in the other car managed to get out unscathed, Lincolnshire Police said.
The vehicles both sustained major damage, with the Peugeot having its wheel come off and ending up on the edge of a ditch.
The road was blocked with debris and fuel from the accident, which caused it to be closed for four hours, before everything was cleared around 6pm.