July 22, 2021 3.21 pm
This story is over 28 months old
Vandalised Lincoln imp can be repaired as suspect faces footing bill
Brilliant news! A placeholder is needed for now though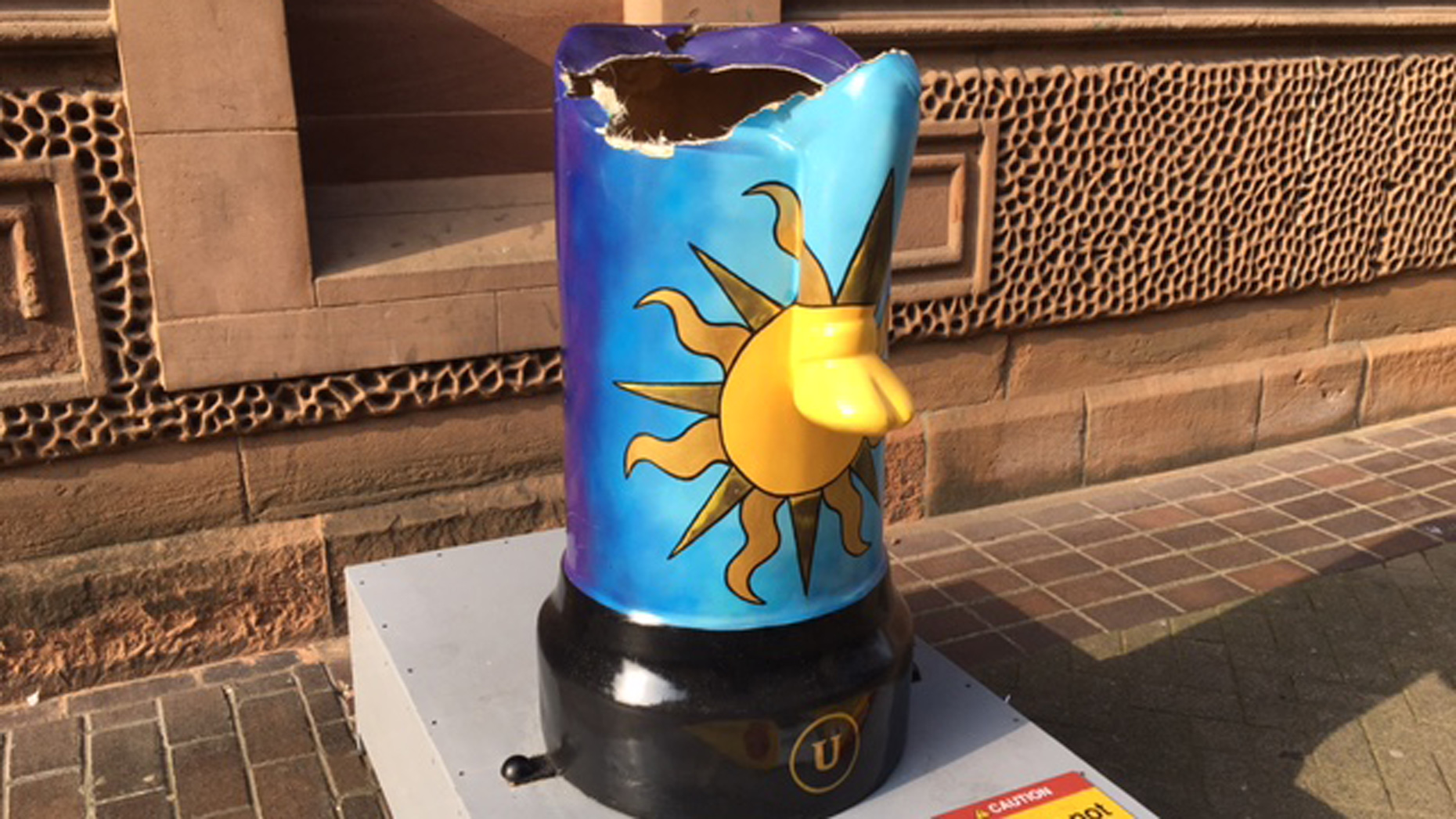 The imp that was beheaded by an alleged 20-year-old vandal this week can and will be repaired, according to organisers of the Lincoln Imp Trail.
The Community Imp, designed by freelance artist Sian Bristow and a local schoolgirl as one of 30 sculptures across the city on this year's trail, was damaged overnight on Wednesday.
20-year-old Bradley Pennell from Scunthorpe has been charged with criminal damage in connection with the incident, which saw the imp be cut in half at around 4.15am.
The designer of the imp, Sian Bristow, told The Lincolnite that the culprit should be forced to pay for damages, as well as apologising to the young schoolgirl who helped make the sculpture.
Lincoln Business Improvement Group, organisers of the event, have said that thankfully the imp can be repaired, but are looking to use a placeholder sculpture in the meantime.
Two imps, one painted in gold and another in red, are the options for what will temporarily replace the damaged sculpture, and you can have your say by voting on the Lincoln BIG Twitter poll that decides which will be chosen.
https://twitter.com/Lincoln_BIG/status/1418211251600039936
A date has not yet been confirmed for when the imp will be repaired and put back up on its stand at Guildhall Street, but the news that it will be repaired is a welcome boost for the trail.
All thirty of the imps will be put to auction at the end of the trail, with funds raised going to St Barnabas Hospice, and the imps are valued at around £20,000 each when all factors of potential investment and design costs are considered.