October 21, 2021 10.37 am
This story is over 25 months old
Charity harvest supper at Lincoln Cathedral celebrates Lincolnshire produce
In aid of Lincoln Cathedral Fabric Fund and Centrepoint Outreach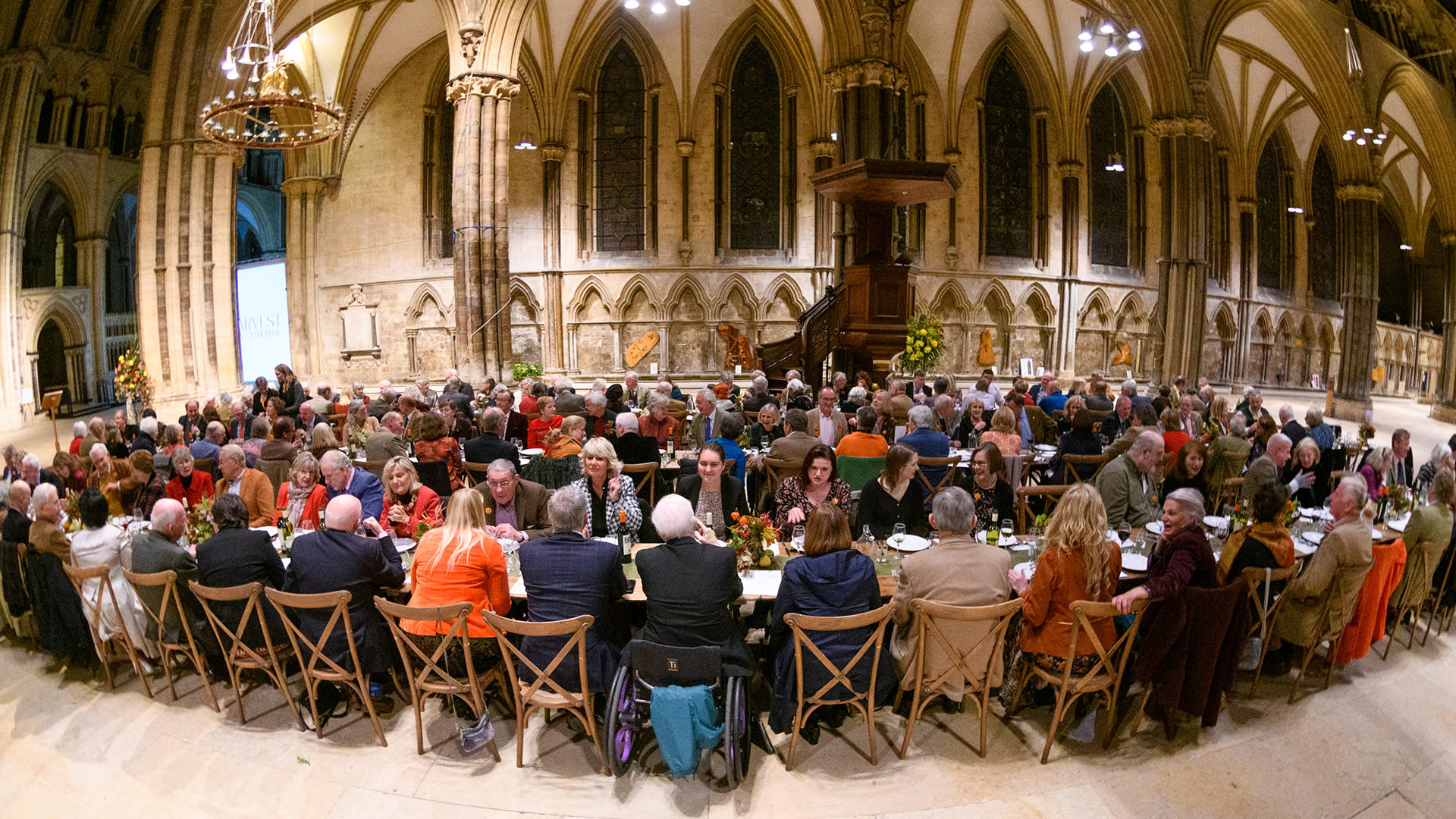 A harvest supper in aid of charity was hosted at Lincoln Cathedral on Wednesday evening, with 175 guest attending.
The Harvest Supper was a celebration of the successful harvesting of crops grown on Lincolnshire land, and an opportunity to auction off some great local prizes to raise money for charity.
It was held in the nave of Lincoln Cathedral and hosted by the High Sheriff of Lincolnshire Claire Birch as an opportunity for people to come together, give thanks and share.
The event was in aid of the Lincoln Cathedral Fabric Fund, which supports the conservation projects of the historic landmark building, and 5% of ticket sales supported Centrepoint Outreach, the High Sheriff's chosen charity.
Centrepoint Outreach is a Christian food bank charity based in Boston which provides facilities, guidance and support for homeless and vulnerable people in the area.
Before the supper, guests watched a specially-commissioned photo story, with a live music accompaniment, created by observational photographer Henry Kenyon, who grew up in Lincolnshire, studied in London and now lives in Bristol.
Henry spent time at four food projects in Boston, which all come under the umbrella of the Lincolnshire Food Partnership, which works for a fairer, greener, more sustainable food system in the county.
The four projects shown were the Maud Foster Windmill, Willoughby Road Allotment Association, Greenfield Bakers, and Centrepoint Outreach.
Guests were seated at long banquet tables, sharing large plates of some of the county's finest produce.
The menu included roasted Lincolnshire squash, Cote Hill blue cheese, Doddington herd Lincoln red grass-finished beef, and baked Lincolnshire beetroots and roast potatoes.
An auction and raffle was also held to raise money for Centrepoint Outreach, with experience days such as sushi making at Fulbeck Hall and a large dinner at the Great Hall at Doddington on offer.