OBE for Lincolnshire nurse who organised scrubs donations during pandemic
Ashleigh Linsdell started 'For the Love of Scrubs'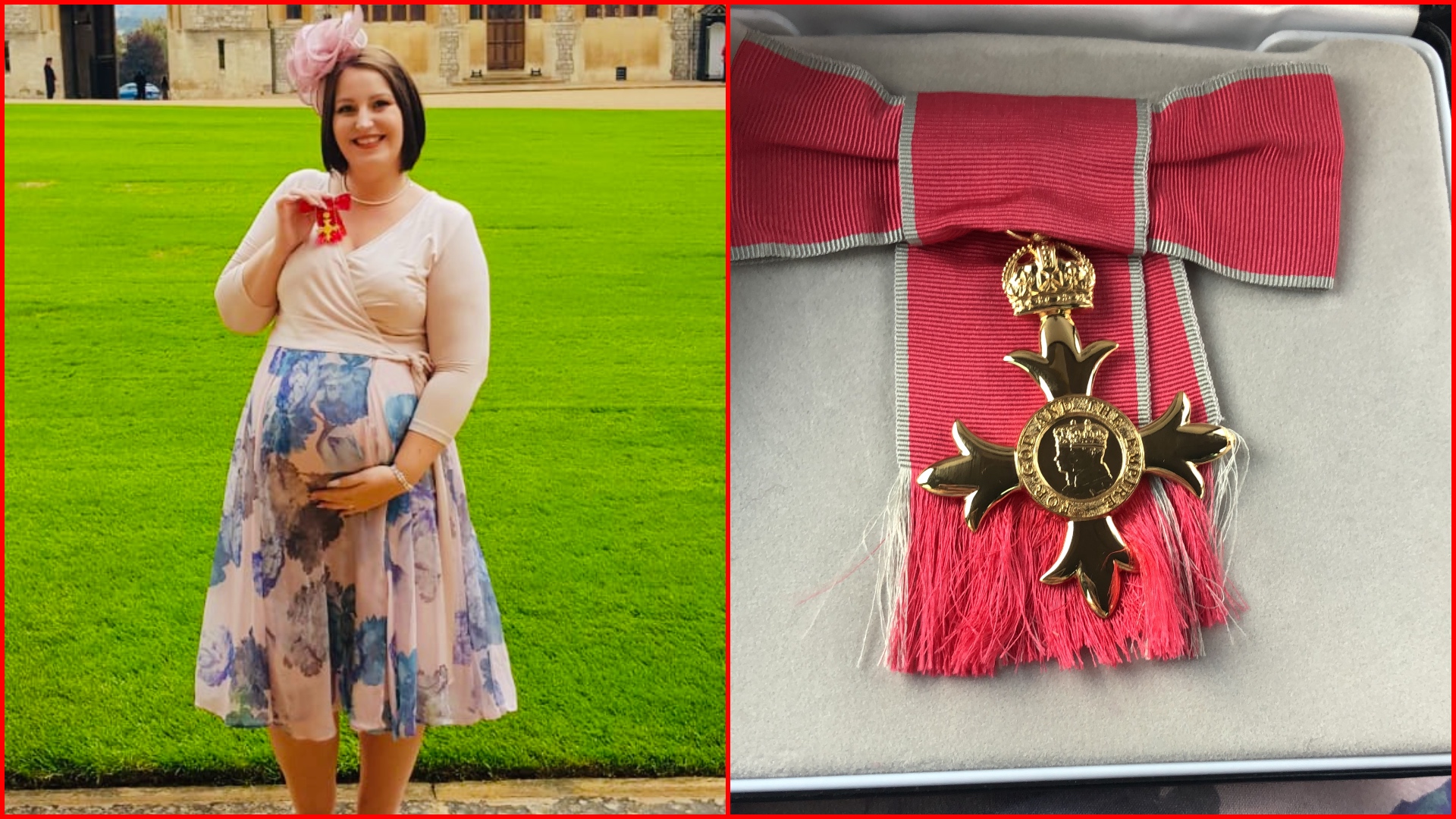 An Lincolnshire NHS nurse who organised a campaign which saw over 70,000 people donating scrubs to frontline health staff during the early struggles of coronavirus has been given an OBE by the Princess Royal at Windsor Castle.
Ashleigh Linsdell, 31, was working in A&E at Boston Pilgrim Hospital during the height of the COVID-19 pandemic, when she realised a number of her colleagues were struggling with personal protective equipment.
Her response was to launch 'For the Love of Scrubs' in March 2020, in a bid to combat the desperate need for adequate PPE in hospitals.
The response grew not just regionally but nationally, and resulted in over 70,000 NHS staff members having newly donated scrubs made by volunteers across the country.
Over £1 million was raised during a fundraising campaign to buy the fabric that was required to create these scrubs, and Ashleigh's "tiny idea" had become a nationwide call to action.
Ashleigh was honoured for her work during the pandemic during an event at Windsor Castle on Tuesday, October 12, where she was appointed an OBE by Anne, the Princess Royal.
The OBE was for contributions to the NHS during the COVID-19 pandemic, and Ashleigh told The Lincolnite she never expected it to reach this level.
"I can't even put into words the feeling I have, knowing that such a small idea sparked over 70,000 people nationwide to join my cause and make it something more than a tiny idea into an enormous, incredible community focused project.
"Hearing and reading people's stories of what FTLOS has given them is beyond incredible. It's so humbling and makes me emotional because my small idea became more than what I ever intended.
"People made friends for life, learnt new skills, received paid employment after losing jobs. It became so much more than just scrubs and I am honoured to have been a part of it.
"I accepted my OBE on behalf of every single person who did anything to help make my idea the incredible project it became; for without them, it would never have been successful."
Ashleigh is 35 weeks pregnant, and was facing genuine fears that she might miss the ceremony due to having to give birth!
She said: "I've had nightmares for weeks about my water breaking in front of the Princess Royal! Thankfully he was well behaved and stayed put."
Ashleigh added: "I never anticipated For the Love of Scrubs would be where we are now, I'm still in shock in people know me as 'that nurse' or recognise my name.
"I've seen our scrubs when working in various places, it is truly an incredible feeling."