October 8, 2021 3.13 pm
This story is over 25 months old
Police release photo of man over Burton Waters dog theft
They believe he can assist with the investigation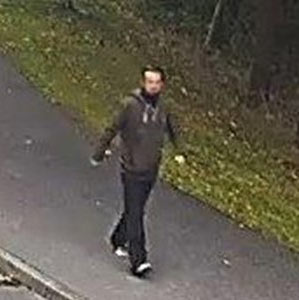 Police have released an image of a man they are trying to find in connection with the alleged theft of a dog from the back garden of a property in Burton Waters near Lincoln.
A 16-week-old German Shepherd was allegedly stolen from Burton Waters in what police believe to be an isolated incident. It happened between 11.30am and 12.30pm on Saturday, October 2.
Police later said they were looking for one suspect, who was described as a white male, of medium build with black receding hairline. He was wearing a brown jumper with an orange logo on it, as well as dark trousers.
The force released a photo of a man, with a similar description, on Friday, October 8, who they believe can assist with their investigation.
It has been claimed by some people on social media that the dog was not stolen, with one person alleging it was 'rescued' after being 'kept in a cage no bigger than a rabbit hutch'. Police were asked if this was being explored as a possibility on Thursday, and again on Friday, but there was no reply by the time of publication.
Lincolnshire Police are appealing for witnesses and PC Rachel Harrison previously said: "We understand how distressing it may be for owners to have their pet stolen, which is why we have launched an investigation and enquiries are currently ongoing.
"Incidents like this are a rare occurrence in Lincolnshire, but it doesn't make it any less upsetting for those involved. We're also asking residents to remain vigilant and to ensure that they take all the necessary security measures to protect their pets."
"We are appealing for any witnesses or anyone who may have any information, no matter how small it may be, to come forward and share this with us so that we are able to hopefully reunite this beloved dog to its owners."
Anyone who knows this man, or who can assist with the investigation, should contact police on 101 quoting incident 210 of October 2.
Alternatively, it can be reported through the independent charity Crimestoppers on 0800 555 111 or online here.