November 27, 2021 6.30 am
This story is over 24 months old
Council opens new £5m waste depot near Lincoln
Depots in Gainsborough and Market Rasen will now close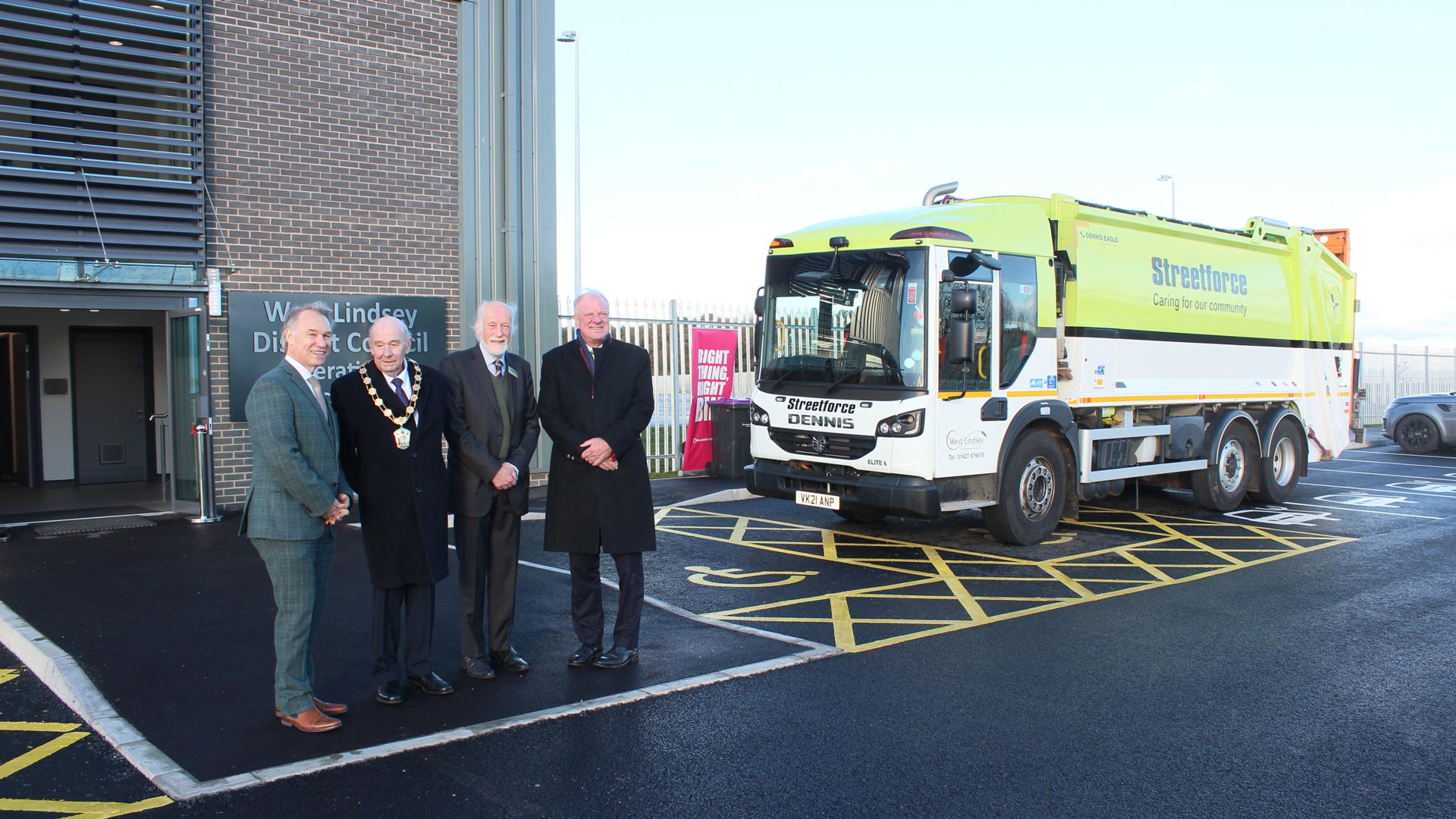 West Lindsey District Council opened a new £5 million purpose built central waste depot near Caenby Corner on Friday.
The depot has been described as something the council has needed for over 20 years, and on November 26 the site was officially opened by local MP for Gainsborough Sir Edward Leigh.
The site includes a parking area for the fleet, as well as storage buildings, wash facilities, visitor parking and a main operations building, which has been positioned as a visual landmark from the A631. It is also flexible enough to act as an Emergency Planning centre for the District in times of emergency.
The official launch welcomed workers to their brand new home at the central depot, where construction began back in late autumn 2020. It was constructed and designed by Henry Boot Construction and Whittam Cox Architects.
It has now been passed over to Waste Collection and Street Cleansing Operatives. They will soon begin their first waste collection journeys around the district.
The new site opened on a day which will see previous depots at North Warren Road in Gainsborough, and at Gallamore Lane Industrial Estate in Market Rasen, cease operations.
Sir Edward Leigh MP said: "This new site is a delight to behold. Communities deserve and need their local District Councils to lead by-example, and with this new site, not only is the council putting the security of the District's Operational Services at the forefront, they are also doing so with the future of the climate in mind, with the installation of solar panels, air source heat pumps, electric vehicle charging points and much more. This is thinking about what communities need from their local councils.
"It goes without saying that I am delighted to be invited here today. Residents truly value the work that these men and women do to keep the streets clean and tidy and this base will be an excellent addition to our community."
The design and construction of the building has looked to reflect the council's commitment to reducing its carbon footprint to net-zero by 2050 at the latest.
Solar panels have been installed on the roof of the building, as well as other "green" designs such as six electric vehicle charging points, LED lighting and lighting controls, heating, cooling and hot water provided by air source heat pumps, and double glazing.
Any Selby,Assistant Director of Operational and Commercial Services, Ady Selby, said: "This has been something we as a council have needed for over 20 years – the sites we have in Market Rasen and Gainsborough are simply not fit for purpose and needed to be replaced.
"This site near Caenby Corner is modern, efficient, and meets every purpose we need it to as a Council. It has been an absolute delight to watch the process unfold from a vision to what I see before me right now."